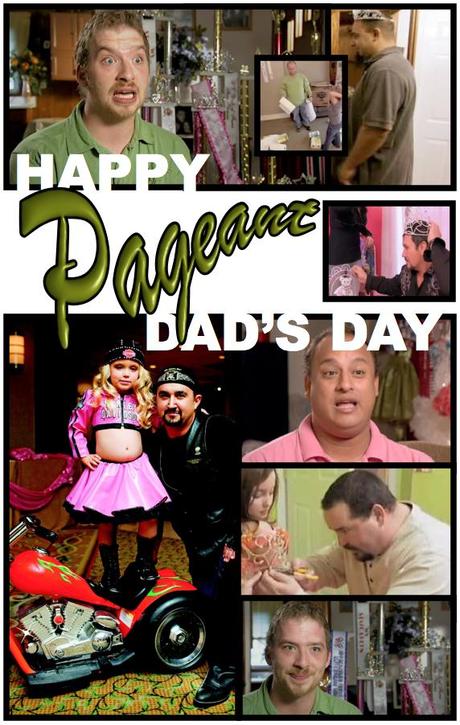 Sure.  Any Dad can spray paint a back yard picnic table.
But it takes a special dude to hose down his daughter in St. Tropez Fake Bake Medium with one hand while hot glueing sequins onto a cupcake dress with the other.
Pageant Dads.  Go figure.
Whether they're modeling a tiara, choreographing some seriously pretty feet or just chilling in the hizzle using their child's head for paper towel roll target practice, nobody can deny the support they have for their children and families.
Some are rough and tough hunters and bikers.  Some…not so much.
Pageant Dads.  We salute you.
You rule the aisles of both Home Depot and Jo-Ann Fabrics with ease, while proving that if you slam them back with a can of Bud, Pixie Sticks can be for Big Boys, too.
But most importantly, you prove that not all the crazy DNA is maternal.
So on your special day this month, kick back in your comfy outfit of choice and have someone else bring that Go-Go Juice to your Man Cave.
Happy Father's Day.