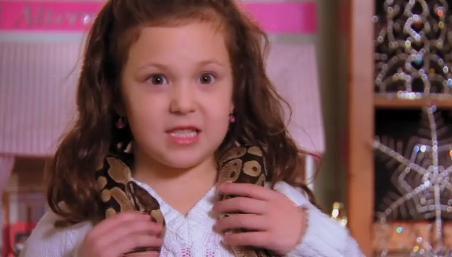 Snakes kick a** bitches. In yo' face.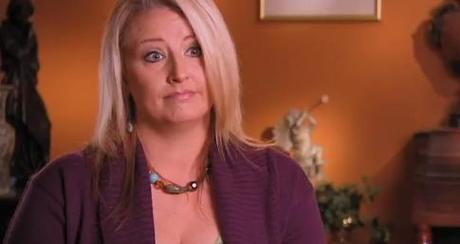 My girls are Tiara Twin Divas. Alycesaundra and…umm…the other one. I forget.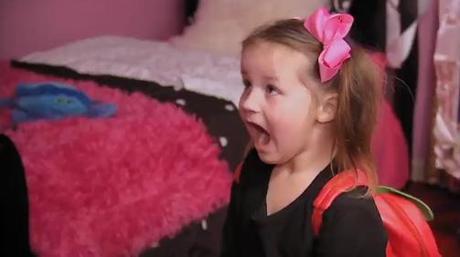 You paid WHAT for that dress? What about college tuition, woman?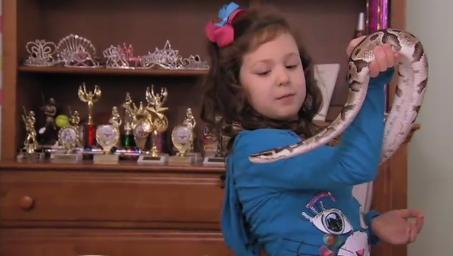 Mr. Slither is so big it takes two hands to hold him.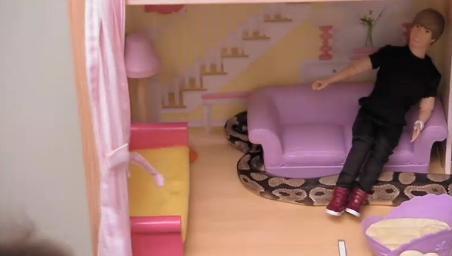 That's what she said. Booyeah.
Be honest.
How much would you love to have been in the room when someone actually came up with the concept for the Me and My Pet Pageant?
Just to be there and be able to see who it was that actually came up with the idea to put highly sugarized little children in the same hotel ballroom with livestock, and then watch them explain to whoever it is that you explain these things to, how they felt this was a good idea?
Don't get me wrong.  For me, it was Gold.  And probably for you, and anyone else who secretly watches Toddlers & Tiaras as well.
But I can guarantee you that PETA and the Hotel Housekeepers Union would beg to differ, because this thing was chaos.
Chaos covered in fur, feathers and at least 17 varieties of poop.
Pageant Director Jill gave us a quick run through at the top of the show, and just seeing a tiny little baby who could barely walk laying face down on what looked like a bean bag pillow next to a goldfish bowl was all that I needed to plop on the couch with some snacks.  Bring it on, Jill.  Bring it on.
The first little nugget we met was 6 year old Karley and her Mom Crystal.
Loved them right away.
Karley had that non-stop energetic blabber that I find so endearing in little kids, especially when you can send them back to their parents at the end of the day.
They introduced us to Slither the Snake, Karley's most very favorite special pet friend.
Yeeuck.  Snakes creep me out. I don't care if they are worm sized wigglers that you couldn't even bait a hook with, or the ones on television that dislocate their own jaws and eat an entire jungle tribal dancer when he's not paying attention during the Fire God ceremonies.
Snakes are just gross.  But Karley loves them.  Especially Slither.  She wore that thing around the house like she was a pint-sized Britney Spears.
Hello Kitty?  I'm a Slave 4 U.
She gave Slither pampering hot baths, butterfly kisses and even let him play in her Barbie Dream Townhouse.  It didn't go unnoticed that when Slither snuck up on Barbie and Ken it sure looked like Barbie passed out and tipped over while Ken jumped higher on the couch.  Go ahead and rewind the DVR.  You'll see.
At least I think it was Ken.  The kind with the updated hair.  Or it could have been a Justin Bieber doll, I'm not really sure.  If it is the Biebster, Ken is gonna be some mad when he comes home and finds Justin Bieber hiding in the closet.
(Insert your own Justin Bieber in-the-closet joke here: ________________________!)
Crystal is a hoot, and explained how Slither is a Diva Snake and will only eat white rats, not tan rats or white rats with spots.  And they have to be free range rats.  And no growth hormones or cage farms.
You could tell right away that Karley loved pageants almost as much as snakes.  When she went into her "Snake Power" trance, I wondered if Slither hadn't poked her neck with a little venom.  But she blinked and smiled, so everything was ok.  She just loves that snake.
Next we met Mom Kelly, who probably doesn't love snakes.  But she loves money.  And she loves spending it.  And she definitely loves talking about spending it.
Turns out that money can buy you $8,000 pageant dresses, a tour bus with your kids' faces decoupaged all over it, Carl the creeper bodyguard and acres of farmland…but it apparently can't buy you any books on Parenting Skills.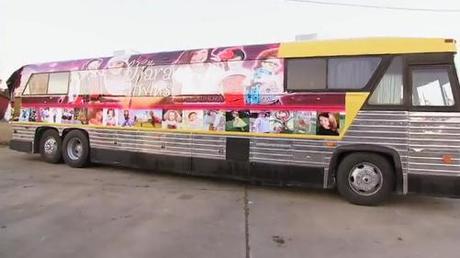 We met her 4 year old Tiara Twin daughters Alycesaundra and Giavanna.
For real.  You can't make up those names.  Write them down somewhere and put it in your wallet so you can win at your next Scrabble party.
Kelly guessed that she had spent close to $500,000 on pageants so far.  If you failed grade school math, that pretty much equals half a million dollars.  Redoinkulous for a hobby that at the most usually pulls in $400 bucks and a puppy if you're lucky.  She also chastised all those Pageant Moms out there who complain about how hard it is when they only have one tiny princess in the biz.
Try two.  And "Shut up, you hag."
They were apparently out of Parenting Skill books and Klass at the Mall this week.
Part of that Trump sized half mill bankroll went to the aforementioned tour bus, so the girls could travel to all the Ramadas in style.  Another portion of that sum seemed to have gone into spelling out "You're My Favorite" in Swarovski crystals on all of Alycesaundra's clothing, because poor little Giavanna didn't seem to stand a chance.
Mom described Aly as a Fireball, full of piss and vinegar and attitude.  When asked to describe the other one, she paused, sighed, looked around the room, filed her nails, changed her clothes, checked her email and then winced that it's… just not her personality.
Later on in the show, Mom even called the other one…"The Other One."
I'm pretty sure I heard a child proof bottle of meds being pried open in the background.
For the pageant, Aly was bringing Butterball the Sheep, while The Other One was stuck with Tom the Turkey.  Despite the fact that the wrong names seemed to be attached to the wrong animals if you really think about it, Gia still wanted the baby sheep for her pet, but Mom gave first dibs to Aly.  I guess Gia isn't old enough to be able to read what the front of Aly's Swarovski tee shirt says.  Duh.
Moving on to a normal relationship for a few minutes, we met 5 year old Kali and Mom Chante.
I immediately liked Kali, because she was a sassy little Tae Kwon Do punching Ninja Turtle Beyonce mix.
I immediately liked Chante because her name reminded me of RuPaul.
Chante.  You Stay, Mom.
Kali had a Silver Smile, which I originally thought were just normal geeky kid braces, but then discovered they were sort of a braces meets hip hop grill meets James Bond shark tooth villain mouth contraption.  Mom loved Da Bling, and it did make her gigantic smile even more fun.
For the pageant, Kali was bringing Buster the Dog, who was basically a crotchety old man with irritable bowels on four legs.  When they took him to the pet store to find him some healthier Milk Bones, Buster was more than happy to clear his intestines on the sales floor to make room for the new food.
Pup Clean Up…aisle 4.
Katie Boyer, who appears to be the only Pageant Coach in America, was back again to help Karley with her snake dance.  Katie and her Katie Kuties Konvention were just on the show a few days ago, but she's funny and nice and smiley, so she has my permission to be on every week.  She's the good kind of pageant crazy.
Karley had never used a snake, a prop or a rip-off stripper skirt on stage before and needed some pointers.  The first point should immediately be to get it out of your system now before it stops being cute.  No combination of the three will ever get you through college, no matter what the hairy guy behind the bar tells you.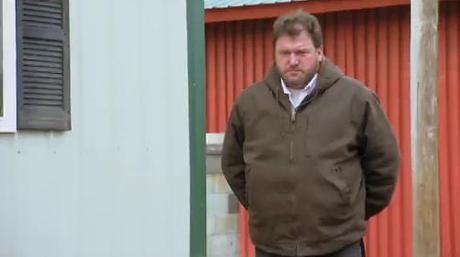 Finally it was Pageant Day!  Bring on that chaos, please.
The Karma Gods were working overtime, and Kelly's Tiara Twins tour bus broke down before the entourage even made it to the first toll booth.  For all the money they spend, you think that someone would have changed the air filter every 3,000.
After renting a tiny unmarked van with nary a glitz headshot attached, some poor schmo had to hold the baby sheep for 13 hours to keep it from crying while the turkey did whatever it is that turkeys do on road trips.  I just smiled my biggest Kali smile and watched Mom start to unravel.
The day of the pageant, Alycesaundra was sick and they found her passed out in a pile of turkey feathers looking as though she had just taken a tranquilizer dart to the face.  Giavanna was still having turkey issues, and the crying sheep had kept Chante You Stay awake the entire night.
Hold up.  I can't even find Orbit hotels that take cats anymore…how in the h*** did they find one that excepts sheep?
As Aly clutched a handful of cooked bacon, Kelly tried to play dress up with a limp living doll.  Kali got her hair did and Karley heated up her snake.
It was a tighter squeeze than normal in the ballroom.  There must have been a Star Wars thing going on that week as well, because they had slid those ballroom walls closer together than normal.  And the stage was really tight.  More like a pretty feet boardwalk where the kids zipped in from one side and shot out the other end.  It totally need a George Jetson conveyor belt sidewalk.
Did anyone else notice the one dude in the audience that looked like he came for the music video auditions and ended up in the wrong room?  Seeing the guy sitting there with the doo rag between two Quacker Factory ladies made my whole day.  Probably my week.
Alycesaundra sleep walked through her entire beauty portion.  Not even a clue where she was.  She did manage a few finger kisses, but Kelly was so steamed that they mispronounced her name that she didn't do a very good job at the Mom Dance behind the judges.  Perhaps if she had given her child a name that didn't have to be decoded before it was announced there would have been less drama.
Not to be outdone, Giavanna zombie walked through her portion.  Actually, zombie stood.  Didn't even move, most likely due to the 47 pounds of artificial hair she was sporting.
Years from now when Gia finds that box of DVDs and watches all the smack talk that Mom laid down about her in this episode, she will most likely once again go catatonic.
And this time it will stick.
Then we had a little time out for a Pixie Stix Spaz Attack.  Karley and her blue tongue went completely BaZoinkers sucking down the magic dust.  It was flying around like a sandstorm.
Best moment of TV this month.  I love that kid.
Then it was time to unleash the hounds.  And the sheep and the snakes.  And any other animal who managed to poop in the hotel room.
Seriously.  Did you see those rooms?  There's not a housekeeper in America that gets paid enough to clean up that barn.  It was nothing but sparkly, spray tanned pellets as far as the eye could see.
Gia's turkey tug of war was a mess, complete with Dad holding up an "Eat More Chicken" sign that looked like an after thought he had scribbled on the back of a Room Service folder.  By the time Aly dragged the sheep up on stage, he had crossed out the chicken part and written ""Beef" to ensure the hilarity was non-stop.  Dad also forgot to take the sheep off Aly's hands and she ended up tangling herself up in the leash.
Turns out they also brought the wrong sheep.  Someone screwed up and didn't put the one that had rehearsed the number into the tour bus. Which leads me to question how many of their sheep back home were wearing tutus when they went to load up for the trip?
But thirteen hours in a van and they still couldn't find a store that sold Klass, so Kelly lit into her husband in front of some rather horrified Moms as he corralled all the livestock and tried to get off stage.
Kali busted out the nunchucks and almost made Buster relieve himself again as the audience hooted and hollered.
Karley's Jungle Girl snake dance was a big hit, complete with paw prints on her butt and enough Pixie Stix energy to take her routine straight off the stage and down the block to the midnight Rave.
Then some kids won some stuff.  I know by now that you don't check in here for the stats.
And that's how it all went down.
Down on the glitz farm.
Y'all come back now.