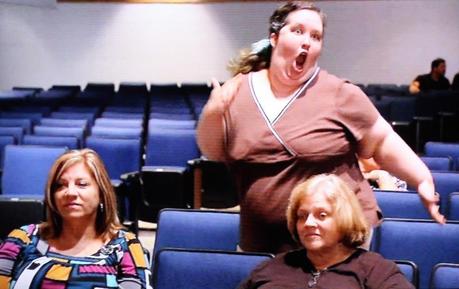 Hey Mr. DJ put a record on.
And one of those homemade CDs that Mama June burned off iTunes.
Then slap some dancing shoes on those pretty feet and let's do this, because it's time for another Toddlers & Tiaras rewind.  And this one comes with a beat you can dance to.
Kinda.
Like Ultimate Pageant Dad David Perez
Papa's got a brand new bag, you know.
And it glitters like a shiny Mr. Roboto.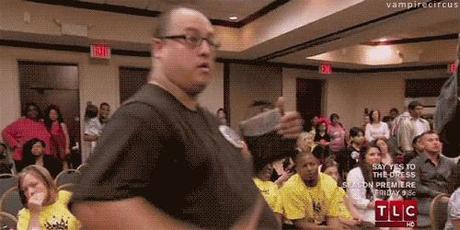 Or you could throw your hands…and your big ginger puppet…up in the ayah ayah.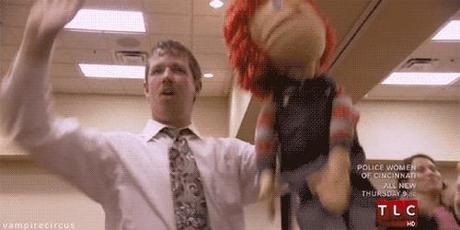 If you like it then you better put a wig…and padded bra…on it.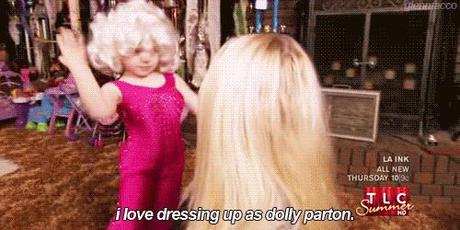 Bitch, pleez.  Let Daddy show you how it's done.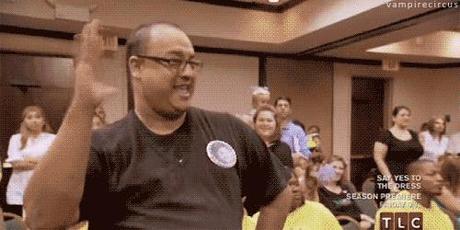 Divas to the dance floor please.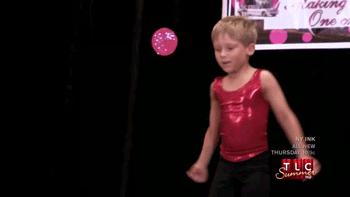 And whatever this is.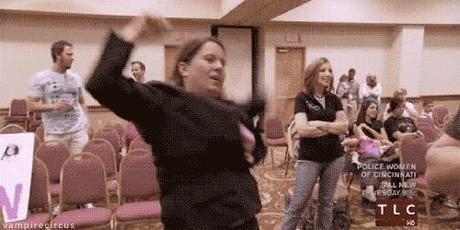 Which was supposed to look like this, I think.  Werk.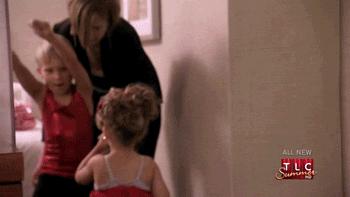 Stop.  In the name of Love.  Really…just stop.