Today's Object of Desire: U-BOAT U-42 UNICUM THE VNICVM 53mm Ref. 7093 53
U-Boat U-42 7093 UNICUM "THE VNICVM" Limited Edition No.xx/99 Titanium and Bronze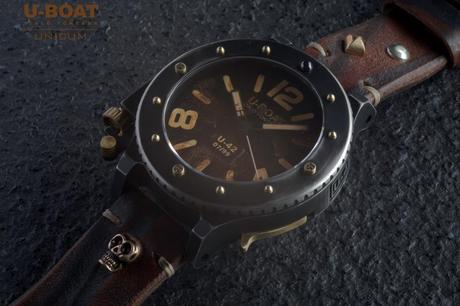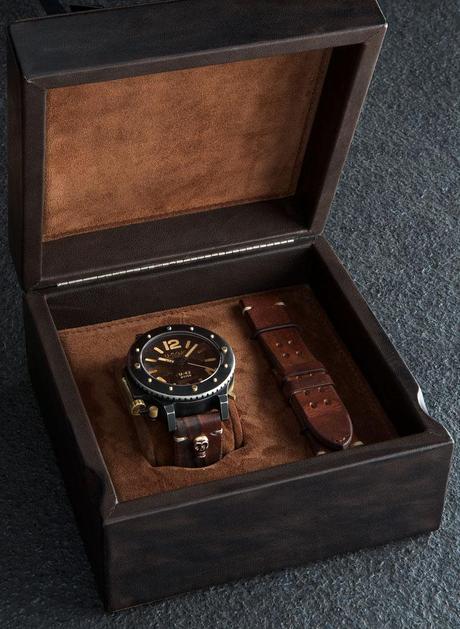 U-Boat's New Patented Device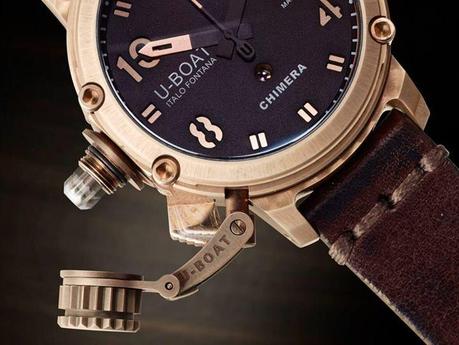 U-BOAT introduces a new patented device: a hatch on the case that easily opens the crown.
The switch located beneath the crown wheel on the left of the dial can be pressed once to lift up the gear wheel for changing the date. With a second click it will move the crown wheel again for changing the time.
Starting with the Chimera 43mm this year U-BOAT will include this innovation on all of their watches.
Source: u-boat official facebook