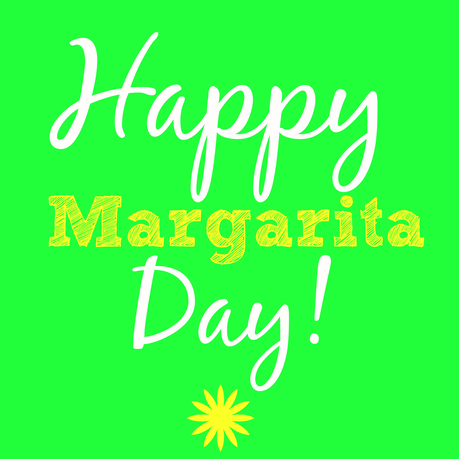 Thanks for watching me on Good Morning Texas! And if you didn't and you just crossed these recipes by chance, then welcome (or welcome back)! 
Margarita Fruit Dip
Inspired by Key Ingredient
Ingredients
1 package (8 ounces) cream cheese, softened 
1/3 c. frozen (thawed) margarita drink mix (10-ounce can) 
2 Tbsp orange juice 
1 teaspoon grated lime peel 
1/4 cup whipping cream
Strawberries, Pineapples, etc. 
Margarita salt or colored sugar
Instructions
Beat cream cheese, margarita mix, orange juice and lime peel on with electric mixer on low speed until smooth. In another chilled bowl, beat whipping cream with mixer on high speed until stiff. Fold into cream cheese mixture. Cover and refrigerate for one hour. 
Serve with your favorite fruit. Use margarita salt or sugar for rim of bowl. 
Margarita Chicken Quesadilla served with Margarita Guacamole
Inspired by recipe from Half-Baked Harvest
Ingredients
Margarita Chicken
1 pound boneless skinless chicken breast or tenders
1/4 cup tequila
1/4 cup olive oil
1/4 cup lime juice
2 tablespoons fresh orange juice
2 tablespoons honey
3 cloves garlic, minced
1 Jalapeño, minced (remove the seeds for less heat)
zest of 1 lime
1/2 teaspoon salt
1/2 teaspoon pepper
1 teaspoon cumin
Margarita Guacamole
3 avocados, mashed
1/2 cup grape tomatoes, quartered
1/4 cup green onions, chopped
1/4 fresh cilantro, chopped
1 Jalapeño, seeded and diced 
zest of 1 lime
juice of 1 lime
1
tablespoon
fresh orange juice
1-3 tablespoons tequila
salt, to taste
Quesadilla
8 large flour tortillas
1 cup cooked white seasoned with 1
tsp
. lime juice, garlic powder and lime peel
8 ounces of Mexican 4-blend shredded cheese 
Cooking spray or olive oil 
Instructions  To make Margarita Chicken:  Whisk the tequila, olive oil, lime juice, orange juice and honey in a bowl. Add the garlic, jalapeño, lime zest, cumin, salt and pepper. Whisk to combine.
Add chicken to a ziplock
bag or baking dish and pour marinade ingredients over top. Marinate (in the fridge) for 2-24 hours, flipping chicken a few times. To cook chicken, grill on medium high heat for 6 to 8 minutes per side or until cooked through. Allow to cool five minutes and then chop into bit size pieces or shred with a fork. Keep warm and set aside. 
For Margarita Guacamole: 
Mash the avocados (I left mine pretty chunky, but go as chunky or smooth as you want) in a medium size bowl. Add the tomatoes, green onions, cilantro,
jalapeño
, lime zest, lime juice, orange juice and tequila. Stir to combine and season with salt and pepper.
To make Quesadilla:  
Heat skillet over medium heat. Add cooking spray. 
Place tortilla on grill and cover each with cheese, then evenly distribute the margarita guacamole over top (I saved some of the guacamole for dipping). Then add rice and then chicken. Fold tortilla in half until golden on both sides. 
Cut into fourths and serve with the remaining Margarita Guacamole.
And for dessert!
Margarita Cake
Ingredients
Crust
1-1/2 cups coarsely crushed pretzels
1/2 cup sugar
1/3 cup butter, melted
2 tablespoons bottled nonalcoholic margarita mix
Cake
1 pkg.  white cake mix (make as directed except use coconut water in place of tap water)
1 tsp lime zest
1 cup boiling water
1 pkg. (3 oz.) Lime Flavored Gelatin
¼ cup cold water
¼ cup tequila
Frost with whipping cream
Sliced lemons and limes
Instructions
Heat oven to 350°F. Grease bottom only of 13×9-inch pan with shortening and lightly.
In a medium bowl, mix pretzels, sugar, butter, and margarita mix. Spread evenly and press gently into bottom of pan. Place in fridge while you prepare cake batter.
In a large bowl, prepare batter as directed with lime zest and coconut water (optional).  Pour batter over pretzel crust.
Bake cake as directed until light golden brown.
While cake is cooling,  mix boiling water to gelatin mix in small bowl stirring until completely dissolved. Then, stir in tequila and cold water. Pierce cake with wooden skewer or fork all over cake and pour in gelatin. Refrigerate for about two hours.
Cool completely, about 2 hours. Frost with whipped topping and lime slices. 
BONUS TIME!
William Grant & Sons recently launched the first and original ancho chile liqueur, Ancho Reyes, a unique touch to the classic Milagro margarita.  

Created by Licorera Ancho Reyes y CIA in Mexico and inspired from a 1920's-era recipe, the heart of the liqueur is Mexico's beloved poblano chile, hand-selected one by one based on size, color and humidity, then dried in open air, macerated for six months, and bottled. The resulting taste is pleasantly sweet, followed by chile with mild heat and slight acidity, hints of spices, tamarind, plum, cacao, apple, and almonds, and final subtle notes of fine herbs.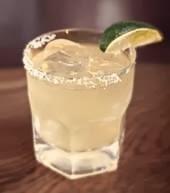 (It's a little bit of sweet and spicy all rolled into one!) 
ANCHORITA
¾ part Ancho Reyes
1½ parts Milagro Silver Tequila
1 part Fresh Lime Juice
½ part Agave Nectar
Using a lime wedge, wet the rim of an old fashioned glass, salt it, and set aside. Combine all ingredients in a cocktail shaker. Add ice, shake, and double strain over fresh ice into the glass. Garnish with a lime wedge.