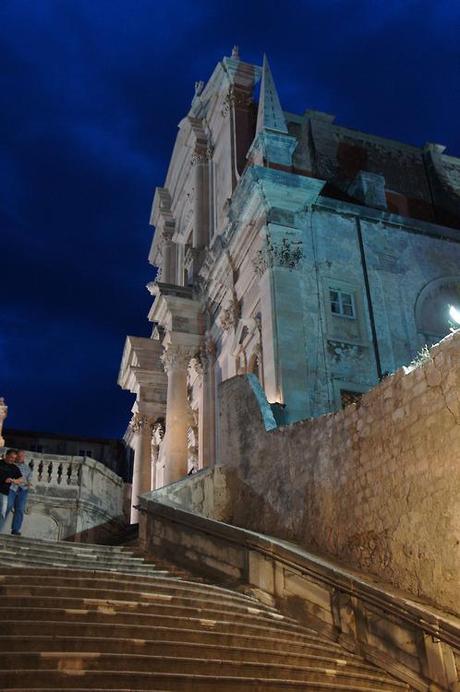 To really get a sense of place, you need to sleep in it. Wake up in the morning and walk outside with the locals buying their bread and watering the flowers. Feed the stray cats and find the out of the way cafe. Swim in the blue waters on the other side of the island, where you can be free and connected only with the land and the people you are with.
Travel with good friends, with common interests, shared perspectives and interesting hobbies. Go forth with humor, listening to the rituals, the prayers, and the music of the unexplored that lies before you. Understand that what exists beyond your childhood world is infinite and wild.
Be a citizen of the world, and let the world welcome you in.
"Our battled suitcases were piled on the sidewalk again; we had longer ways to go. But no matter. The road is life." - Jack Kerouac
(Dubrovnik, Croatia at night)