Had yet another interview...heard the same thing "you're overqualified", "we are impressed with your skill sets"...well, ummm...where are the job offers people?!?!! ugh.
Anyways, that's my life these days. Looking for jobs, taking phone calls, answering emails.  I am glued to the computer, so I had to peel myself away and made it into town.  I popped into tkmaxx and I behaved myself.  I didn't buy anything, but I did spot some really good deals, so I wanted to share with you all in hopes that someone out there grabs themselves a good bargain.
First up...COLOR CLUB POLISH SET£7.99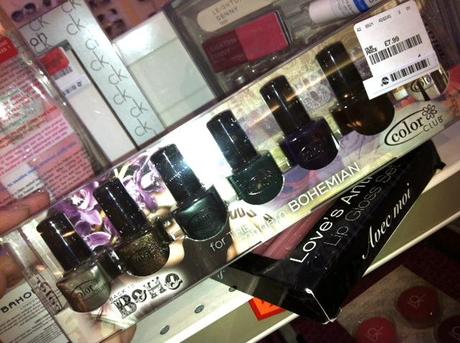 That second polish looks amazing!
Next.... LEIGHTON DENNY SETYes it's £24.99, but considering that's the price of 2 polishes, this isn't that bad of a deal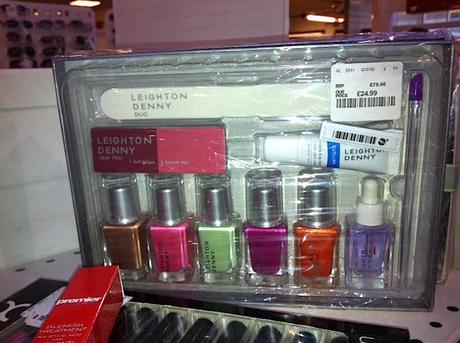 There were tons of Michael Kors scarves & hat sets for £10 on clearance that were cute, but none of the packaging was that great.
Have you gotten any good deals at TKMaxx?Please share below with me :)