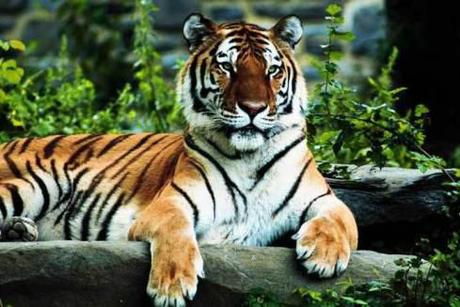 In order to combat the increasing levels of poaching being carried out in the Sundarban region the government of Bangladesh will be setting up a special task force with the mission of saving the critically endangered Royal Bengal Tiger, as well as other animals.
The 300-strong force will be positioned in the Sundarban mangrove forests lying between Bangladesh and India where around 400 of the tigers are still clinging on.
Poaching has not been considered the main threat to the tiger population in Bangladesh but after a man was arrested earlier this year with a cache of tiger skins and bones in his possession it became obvious that a poaching ring was operating in the area.
The Minister of Environment and Forests Hasan Mahmud has admitted that his department is behind and that the creation of this force is imperative to the survival of the tiger population.
"The forest department staff in Bangladesh needs more training, because now the poachers are very sophisticated"
"Their sophistication has been increased but the sophistication of the forest department has not been increased over the last couple of years. So, we have to train them and we have to equip them."
The crime unit will also be policing the global illegal animal trafficking trade which has been very prevalent in the news recently. You might remember quite recently the man caught at Bangkok airport with luggage full of anesthetised animals.
If you want to get involved with wildlife conservation then why not get in touch and find out about our many projects across the globe.