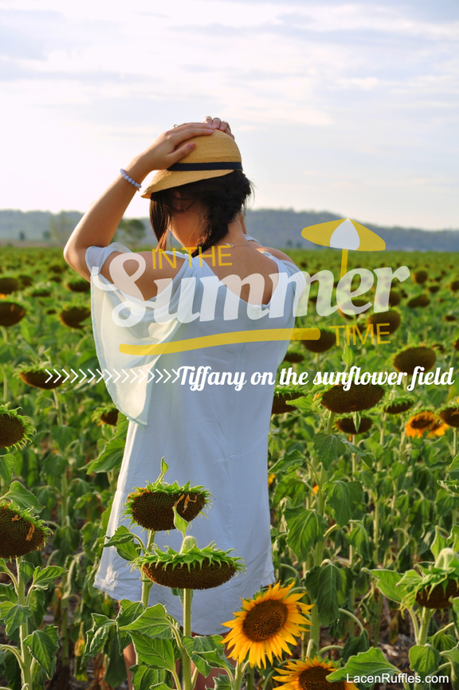 I'm not quite sure whether this is scientific, but yellow is the color that induces happiness in me especially when it's the color of the glorious sunflowers that seem to carry a smiley face.
Road tripping through the South East Queensland country towns in my favorite Tiffany color shift dress (yes – 'Tiffany' is a color that I named from my obsession with blue Tiffany & Co. boxes), summer vibe is still well and truly alive in this beautiful part of East coast Australia.
My first stop was the zen-like Japanese Garden in the town of Toowoomba, a comfortable 2-hour drive  from Brisbane.  After a bit of frolicking in the sun and duck watching by the lake, I made my way further inland towards the country town of Nobby and Cambooya. Another 30 minutes drive and I found myself flooded with euphoria – golden patches of sunflower fields that extend all the way to the horizon greeted me with their brightest smile and most vivid color as I made my way through the country roads.
Bold and beautiful, these sunflowers that can grow up to 3.5 metres high, standing tall and proud amongst the green grazing crops and black soil fields. These darling blooms are in full swing from January till end of March each year, so pack your camera, a floppy hat and your pair of sunnies to marvel at these sights that are sure to bring blow your mind!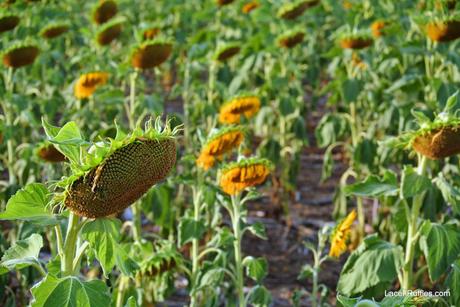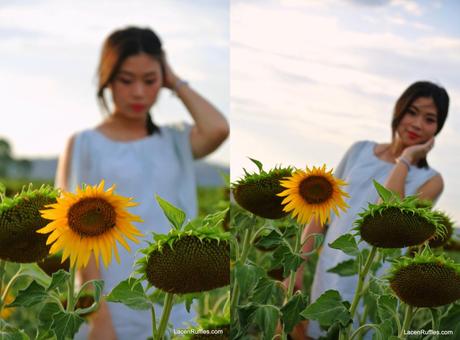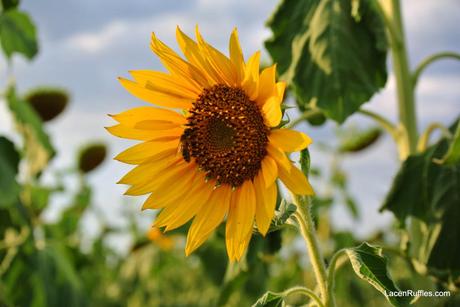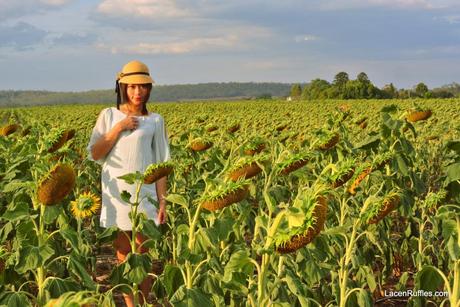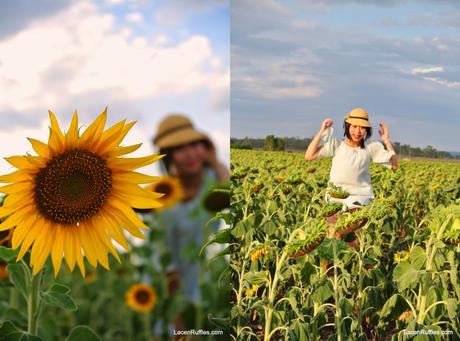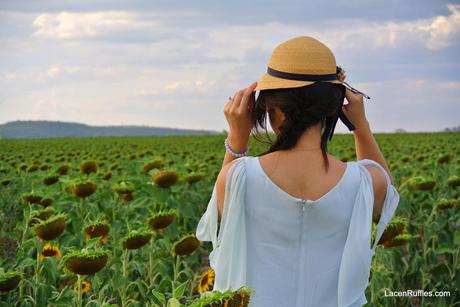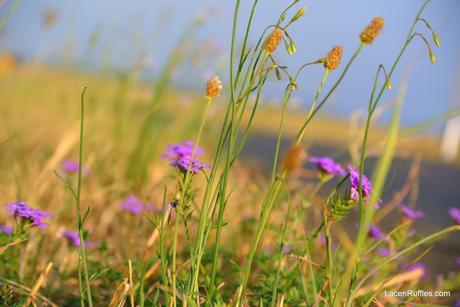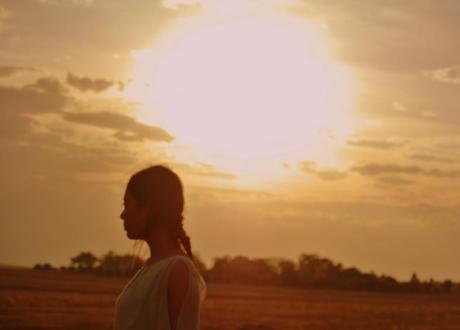 Apple green chiffon dress: Forever New (similar style here) 
60′s straw cloche: Love Vintage Show (similar style here)
Tiffany & Co. blue agate bracelet
To me nothing says summer like a vast sunflower field and a pastel flowy dress, what do you think? What is it that you think is quintessentially summer?
Stay smiley until next time, my fellow lovelies!
x
Juliet
About the author

The Lace and Ruffles girl with a vintage soul and wanderlust. I see the world through my lace trimmed lens. You can spot a smile on my face when I see glowing sunset, wear a pair of Louboutin stilettos, draped in lace and ruffles, taste a Ladurée macaron and smell freshly blossomed peonies.