ChristianNews
 Tiffany Haddish was abused as a child by her schizophrenic mother. The actress opens up about it in her new book "The Last Black Unicorn."
In an excerpt in People, Tiffany recalls being punched by her mother, and told she would never be nothing.
"I was told every day I'd never be nothing," she says. "Now I look in the mirror and say, 'Tiffany Haddish, I love and approve of you.' It was all worth it."
When Tiffany was 8, her mom was in a car accident that left her with severe brain damage.
"After the accident, oh my God, she would say the worst things to me, like 'You look like your ugly ass daddy, I hate him. I hate you.'" Haddish writes. "She couldn't get all her words out, so she'd just punch me. Just full on. Because of her I can take a punch like nobody's business. Teachers would ask, 'Why's Tiffany's lip busted?' I didn't say anything. As bad as she was to me, I still couldn't help but love her."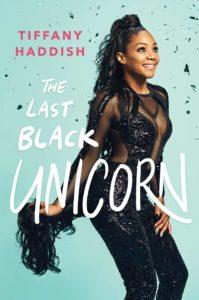 Tiffany Haddish book "The Last Black Unicorn" hit bookshelves Dec. 5th