Tiffany Haddish is set to portray the fastest woman in the world in an upcoming biopic.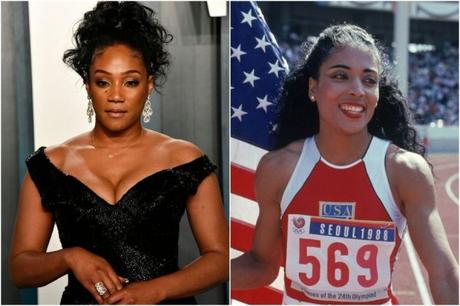 Florence Griffith Joyner aka Flo Jo was all things track and field in the 80's and an Olympic champion. She never mounted the starting blocks without her long nails and one legged tights. As a young girl who ran track, I was here for it!
Haddish, who said that the Olympic champion was her SHEro growing up will also produce the film.
I am looking forward to telling Flo-Jo's story the way it should be told," said Haddish. My goal with this film is making sure that younger generations know my 'she-ro' Flo-Jo, the fastest woman in the world to this day, existed.
Many of the records that Flo-Jo set in the 1988 Olympics, including those in the 100 m and 200 m, have yet to be broken.
Florence Griffith Joyner died in 1998 at the age of 38 of an epileptic seizure.