Food is always associated with great memories of visiting certain places, especially when your expectation for the food from the destination is not so well known; it's just great to be beyond surprised. A recent visit to Tibet and staying in Lhasa, gave an introduction to the Tibetan Family Kitchen which is centrally located close to the Jokhang Temple and Barkhor Street. This hidden gem has excellent food plus the authentic service from Namdon and Lumbum operators of this true Tibetan family restaurant, who were both Tibetan tour guides prior to starting the Tibetan Family Kitchen.
Tibetan Family Kitchen eating well in Lhasa Tibet
Using only the best ingredients their menu offers both vegetarian and low-fat options. The cook Namdon is a local Tibetan who is well-known in Lhasa for making some of the best food in the Himalaya's you will see that many local business order take out, so Lumbum her husband is often taking order of steaming bowls of noodles to nearby business, when he is not taking your food orders at the dining table. If you can catch him when he is back in the Family Kitchen, ask him about the many tours he has led to some of the remote parts of Tibet and China staying with nomads, great experiences with homestays.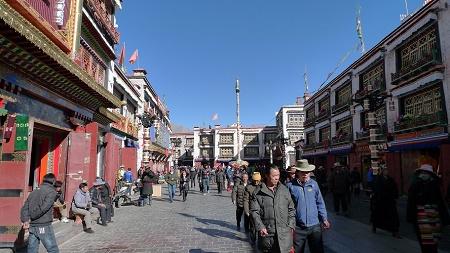 Tibetan Family Kitchen eating well in Lhasa Tibet
Tibetan Family Kitchen offers excellent authentic-style Tibetan food including tsampa, yak momo dumplings boiled or fried, Tibetan noodles, sweet rice, hot ginger tea, butter milk tea and more. Take your time as all the dishes are prepared and cooked from scratch, but one of the best experiences will have will be the people you meet around this table, travelers from the entire world, telling stories about their journeys, journeys that brought them to this shared table.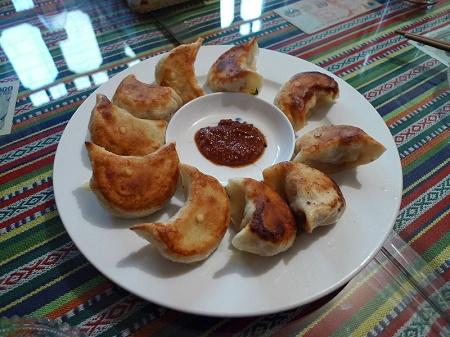 Tibetan Family Kitchen eating well in Lhasa Tibet
Tibetan Family Kitchen eating well in Lhasa Tibet
If you want authentic food from authentic people in a cozy and homey setting, then this fits the bill. Prices are reasonable and worth the wait for your dishes. As you gaze around the dining room, there are photos from the many guests who have visited, and photos of the cooking classes, yes that's right, the cooking classes that Namdon and Lumbum organize. If you are looking for something very unique from your Tibetan Family Kitchen sign up for one of these, you will be amazed at your skills in making yak momos ' giving your another memory to take home.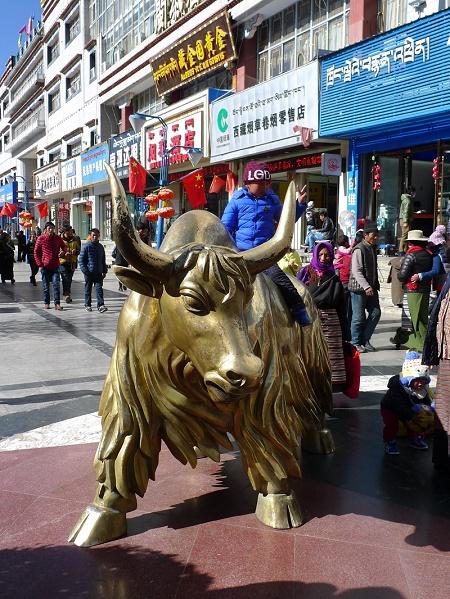 Tibetan Family Kitchen eating well in Lhasa Tibet
We came back for more, on our last day we just had had to make sure we left Lhasa with the taste of the Tibetan Family Kitchen as the final farewell to this wonderful journey. Tibetan Family Kitchen is located with the courtyard on the 2/F a few steps away from the Tibet Highland Tours office. Find the Tibetan Family Kitchen, Dan Jielin Road, opposite of the Shampola Hotel inside the courtyard, Lhasa. For reservations email [email protected] Tel: Namdon on +86 138 8901 5053