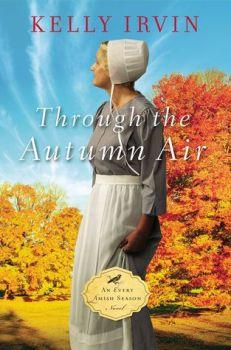 Through the Autumn Air (Every Amish Season #3) by Kelly Irvin
Published by Zondervan on August 14, 2018
Genres: Amish & Mennonite, Christian, Literature & Fiction
Pages: 350
Format: Paperback
Goodreads
Buy on Amazon



A mysterious English stranger appears in Mary Katherine Ropp's kitchen one autumn night, heralding the beginning of a new chapter in the widow's life.

The mother of ten, Mary Katherine is an empty-nester who lost her husband four years earlier. She misses her husband so much, she still talks to him. She pours her creative spirit into writing stories and serves as the district's Budget newspaper scribe. An avid reader, her dream is to open a bookstore with her English friend, but the church elders want this wayward widow to work in an Amish-owned combination store.

When an English man breaks into her house looking for food, Mary Katherine doesn't call the sheriff. She turns to her good friend, Ezekiel, who needs a cook at the restaurant he started after his wife died ten years earlier. Mary Katherine and Ezekiel set out separately to make sure their new friend isn't caught up in the investigation, and their efforts keep bringing them together. They're both still so in love with their long-gone spouses, so when the sparks begin to fly, they are beyond confused. Is it possible to find "The One" more than once in a lifetime?

But as Mary Katherine stands by her dear friend after the death of her husband, Mary Katherine is reminded of the terrible risk in giving her heart to someone. Can these two people, well-versed in the pain of loss, put the past behind them and trust in the hope of the future?
Being a part of The Fiction Guild's Elite Reader Program provides with books to read (which I love to do) and the only requirement is that I have to share a report after I've read the book. As far as I'm concerned, it's a winning arrangement for me and my mother, who loves anything written about the Amish.
Today's book is Through the Autumn Air by Kelly Irvin, and it's the third book in the series, Every Amish Season.  I've had the opportunity read the first book, Upon A Spring Breeze (see review HERE), and the second book, Beneath the Summer Sun (see review HERE) by Kelly Irvin.  (The fourth book, With Winter's First Frost, is being released in January, 2019, so you'll need to hurry and read this one!!)
Mary Katherine is the mother of ten and it has been seven years since her husband, Moses died and she became a widow.  She's full of energy and always ready to step in and help her friends around her Amish community.  Her old school friend, Ezekiel Miller, offers Mary Katherine a position as a cook in his restaurant, The Purple Martin Café, named in honor of his late wife Lucy.   She knows she should accept, but she doesn't really want to spend her time working in a kitchen.  Mary Katherine's secret desire is to write and to own a bookstore with her English friend, but in the Amish community, the church elders want her to work in an Amish-owned store instead.   
Mary Katherine's oldest son is trying to convince her to move into his Dawdi house, but she is resistant.  An English stranger breaks into Mary Katherine's house and proceeds to make himself a sandwich one autumn night.  She doesn't call the sheriff, but instead she turns to Ezekiel for help.  both Mary Katherine and Ezekiel realize that the stranger, Burke, needs help, so Ezekiel offers Burke a job at his restaurant.
While this is book 3 of 4 in Every Amish Season series, this book could be read as a stand-alone.  I loved reading a story dealing with more mature characters and the challenges they faced.  Ms. Irvin also added friendships between the Amish and the English that seemed very honest and were caring, respectful and realistic. 
---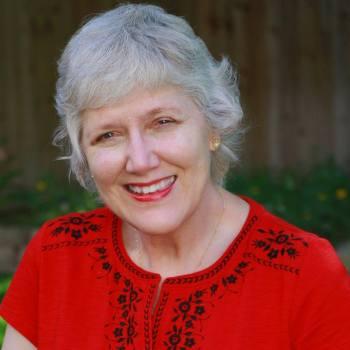 A graduate of the University of Kansas William Allen White School of Journalism, Kelly wrote nonfiction professionally for thirty years. She studied for three semesters at the University of Costa Rica, learning the Spanish language. As a journalist, she worked six years in the border towns of Laredo and El Paso, where she was exposed to culture and language that serves as fodder for her fiction writing.
Kelly has written hard news, features, entertainment pieces, restaurant critiques, editorials, and weekly columns. Writing awards include the Silver Star Award from the Texas Mental Health Association for articles pertaining to mental health and numerous awards in news, feature, and editorial writing from the Texas Press Association and Texas Press Women.
Kelly has been married to photographer Tim Irvin for almost twenty-nine years, and they have two young adult children and two grandchildren. In her spare time, she likes to write short stories, read books by her favorite authors, and visit the babies.   You can connect with Kelly on social media ~
---
I received a paperback copy of this book without cost from the publisher through The Fiction Guild, a Thomas Nelson/Zondervan Elite Reader book review bloggers program. I was not required to write a positive review. The opinions I have expressed are my own.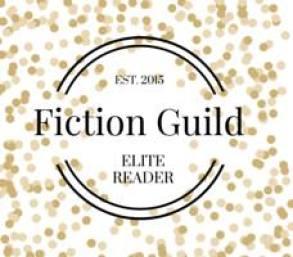 ~ ~ ~ ~ ~ ~ ~ ~ ~ ~ ~ ~ ~ ~ ~ ~ ~ ~

It would be great if you would stay connected with me!! You can follow me on Twitter @DebiL1611, like me on Facebook at 2014 and Beyond, circle me on Google+, follow me on Tumblr, Instagram and Bloglovin', subscribe on YouTube, or connect with me on LinkedIn and Pinterest.

Please make sure to visit my homepage and subscribe to my blog for more great posts on running, fitness and lifestyle topics as well as food, product, music and book reviews, and more!