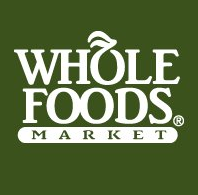 1. Subscribe to Whole Foods Market newsletters. I have received emails from time to time with high-value coupons to 365 brand products.
2. Sign up for an account at Whole Foods Market and select your local store. You can then find the weekly circular for your local store. I base my meals for the week off of their weekly sale items.
3. "Like" Whole Foods Market on Facebook. WFM has put out some great coupon deals through their Facebook page. I was able to get a coupon a couple months ago for a BOGO Pizza.
4. One Day Deals: Whole Foods Market has a special one day deal that is consistent each week. My store has a buy one, get one free pizza offer that can be used on fresh or premade/refridgerated pizza every Tuesday.
5. In addition to One Day Deals, there is also usually one day a week that a particular grocery item is on sale. This is a great time to stock up on whatever the product on sale is, especially if it is meat.
6. Use The Whole Deal coupon booklets found at the front of each store. These often have high value coupons that can be stacked with your manufacturer coupons. This is how I save the most each week! These coupons are also available online here.
7. Bring your own reusable bags. Many stores will offer a discount for each reusable bag used. The discount is usually under ten cents but it is still something!
8. Buy 365 Brand products. Whole Foods Market has a whole line of organic 365 brand products that taste great and are inexpensive! They also have non-organic 365 brand products which many of are GMO free.
9. Buy in Bulk. One of my favorite things about Whole Foods Market is their HUGE bulk department stocked with everything you can think of. This is a great way to stock up on grains, nuts, and baking necessities while saving $$!
10. Look around store or at the register for special promotional bundles. Sometimes Whole Foods Market offers "bundle" deals- for example in September for Back to School, my WFM offered a bundle deal on lunchmeat, bread, and applesauce for a very reduced cost.