You might have heard this phrase, 'A Woman's bags carry their entire world", and it is so true. It's her portable world, making it easy to carry her daily essentials.
We carry it with ourselves whenever we step out of our home. But how to decide which bag we should use for which occasion?
There are different types of Bags available in the market to choose from a wide range of plethora. So, how to select the right one? Also, different bags are created for different purposes and should be used accordingly.
Being a blogger, I have to attend different types of events, and I choose a bag that compliments my outfit and style. However, I don't buy many bags, but a few which can be used on every occasion and event without paying a fortune.
Always remember to choose the handbags as per your style, lifestyle, and personal taste. It should be an amalgamation of class and function.
To make it easier for you, I am sharing below the three types of bags that you can use on every occasion/event.
1) Tote Bag
Tote bag is a MUST HAVE for every woman. It is large and spacious that can accommodate every item we need throughout our day with ease. The broad straps make carrying the bag effortlessly.
These bags are versatile and fashionable as it comes with unique style and designs, making it easy to pair with any outfits.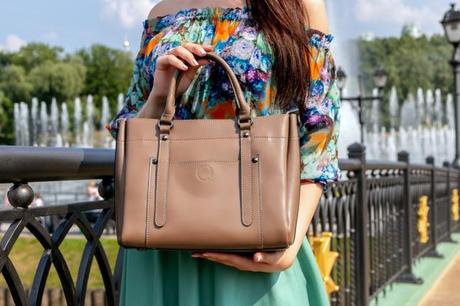 Tote bags are my trusted companion, and I use them on many occasions.
Flaunt this bag when you are going out for- Shopping, beachside, and casual meetups. They are perfect for everyday use and can be used daily as an office bag too.
---
2) Sling Bags
It is an updated version of the purse. Sling bag are easy and light to carry and comes in a variety of designs & styles. They are classy and elegant and can hold a few small important belongings like lipstick, mobile phones, your masks, etc.
Sling bags come in a different size you can buy sling bags according to your personal preference and need. I would recommend you to choose the one that is simple, elegant & timeless, and will look best with any party outfit.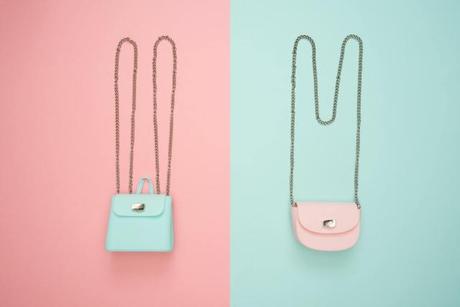 An attractive Sling bags grab attention, hence select it wisely.
Flaunt this bag when you are going out for- Parties, weddings, formal events, dates, dinner.
---
3) Backpacks
Backpacks come in different patterns and materials. The best part of carrying a backpack is distributing the weight, which makes it comfortable and convenient to use.
It is mainly used for keeping a laptop, apart from books, makeup, food, clothes, etc.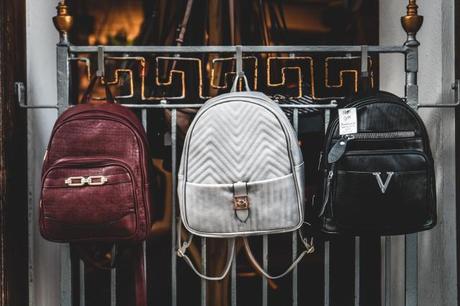 Look for a backpack that fulfils your need and seamlessly complete your personality. It can match both with your formal and casual attire. The leather backpack is one of the most popular ones esp for official purposes.
The backpack is my perfect companion during travel as it can hold a lot of items and make travel hassle-free.
Flaunt this bag when you are going out for- Any type of trips, office, formal & casual meetups.
---
Bags are an integral part of every woman's closet and display her charisma. So own these three types of bags and be ready to charm everyone. Don't need to waste more money on different types as these three are quite sufficient for every occasion & event.
I would recommend you to checkout Kompanero if you are looking for some fashionable and stylish bags. They also have some vintage bags collection with them which are just great! 
PIN THIS POST!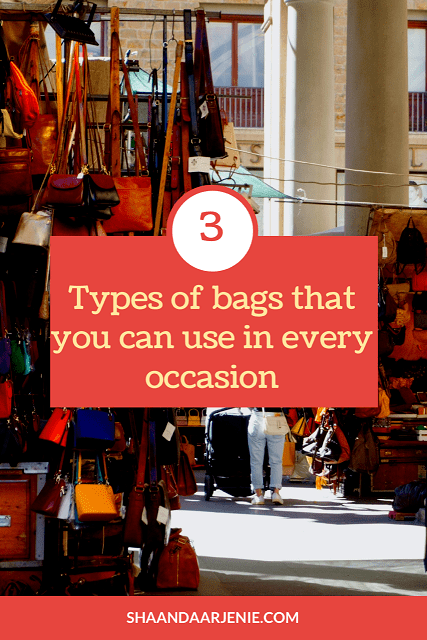 ---
---
You May Also Like To Read:
Things To Keep In Mind Before Buying A Wallet Online
Styling Your Palazzos In Different Ways
*Sponsored post. PC: Unsplash