With Valentine's Day and the much anticipated release of the Fifty Shades of Grey movie right around the corner, beautyADDICTS makeup artist and educator Mariel Guay has put together tutorials inspired by the Three Shades of Anastasia! From barely there to full on seductress, these are three beauty looks you'll want to copy in and out of the bedroom.
Three Shades of Anastasia by beautyADDICTS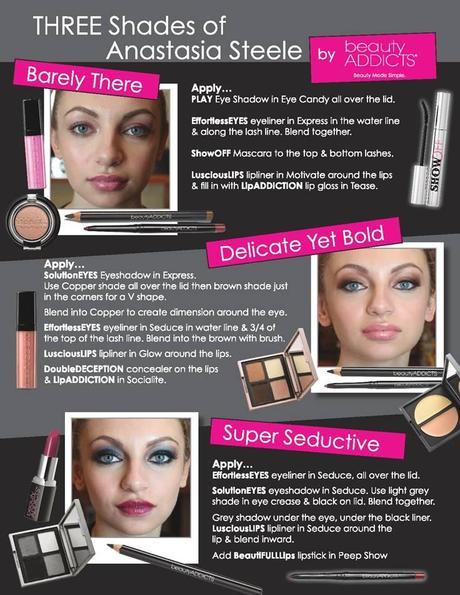 Three Shades of Anastasia by beautyADDICTS
Cosmetics should be simple and offer women a palette to express themselves. Our formulas are complex; our color families are simple. GLOW. EXPRESS. MOTIVATE. SEDUCE. PLAY. Our ingredients are derived from the most sought after minerals, vitamins and advanced scientific, anti-aging technology.
THE RESULTS:
LOOK BEAUTIFUL
AND FEEL CONFIDENT.