As a musician and drummer in our church's praise team, I'm always open to hearing new music, and when I got the news about Thousand Foot Krutch's song, "In My Room," I was excited to share it with you.
With 16 No. 1 songs at Christian radio, four since going independent in 2012, Thousand Foot Krutch dares to lower the volume on its new single, allowing the melodies and words to soar. The highly personal prayer and confession powerfully delivered by TFK frontman Trevor McNevan, "In My Room," from the band's second consecutive No. 1 selling Billboard Hard Rock album, OXYGEN:INHALE, goes to Christian AC/CHR/Rock radio this week.
Can you meet me in my room?
A place where I feel safe
Where I don't have to run away
Where I can just be me
"This song is about someone having an honest, unapologetic conversation with God, saying, 'I know we've never spoke before, but I have no one else, and I need to talk. I think I believe in You, but this is the only place I feel safe, so can You meet me in my room?'" says McNevan. "Growing up, the idea of your room being a place of security is something most of us can relate too. I wanted to capture that intimate moment and cry for help, as honestly as possible."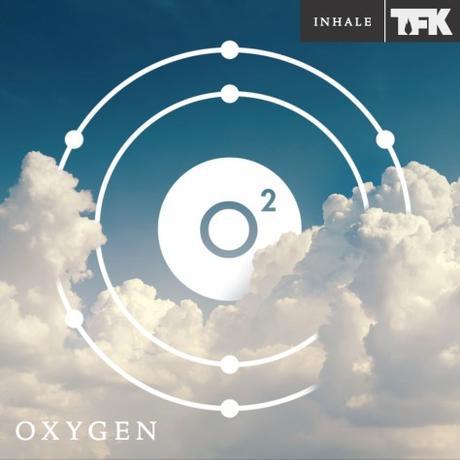 Following the No. 1 Rock hits "Untraveled Road" and "Born This Way," "In My Room" continues the lyrical narrative of OXYGEN:INHALE that reads like an open letter to the brokenhearted, the lost, the abandoned and the hopeless.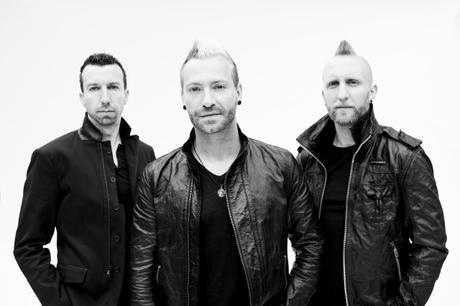 "To me, the words are as important as the melody," McNevan shares. "The song has to say something important, to connect with the audience on a deeper level. I had this image of prostitutes, addicts, business men/women, people from all walks of life, holding up a sign that reads 'Breathe Through Me.' Love includes everyone. We are called to love one another, help and support one another, and to walk through life together."
As one of today's best-loved, adrenaline-fused rock bands, TFK's McNevan, along with bandmates, bassist Joel Bruyere and drummer Steve Augustine, are taking the message of OXYGEN:INHALE, along with their hits and fan favorites, around the globe. Having recently returned to North America following their tour of Australia and New Zealand that saw packed venues, TFK continues its "We're Coming Right At Ya!" world tour. The band jets to Europe Nov. 23 before making its third trip to Russia in as many years and before taking the Axes & Anchors Cruise early next year.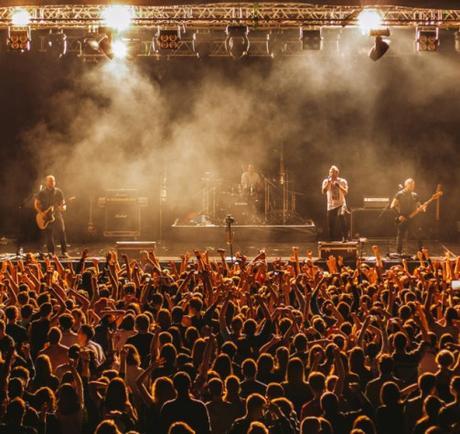 Tour dates include:
     Nov. 23 London, United Kingdom, Dingwalls
     Nov. 25 Kiev, Ukraine, Sentrum
     Nov. 26 Minsk, Belarus, Re:Public Club
     Nov. 28 Saint Petersburg, Russia, GlavClub
     Nov. 29 Moscow, Russian Federation, Arena
     Dec. 31 Lynchburg, VA, Liberty University (Vines Center)
     Feb. 20 Miami, FL, Axes & Anchors Cruise
     (See www.ThousandFootKrutch.com for the latest tour updates.)
About Thousand Foot Krutch:  Ontario, Canada-bred TFK has been a continuously escalating highlight reel since their formation in 1997. With best-selling albums, over 1.1 million albums sold, nine Active Rock hits and a slew of soundtrack slots, the group has literally infiltrated every facet of pop culture. They continue to receive ongoing ESPN appearances, as well as various NASCAR, MLB, NHL, WWE, NCAA and NFL airings (including the 2010 Super Bowl), along with the "GI Joe" movie trailer, WGN-TV's "Smallville" and EA Sports' NHL 2010 and 2013 video games. Remarkably, the band also receives about 25,000,000 monthly views in combined streaming across all of YouTube.
All the latest band information can be found at Thousand Foot Krutch's Website HERE, Twitter, Instagram, YouTube and Facebook, where the band has over one million likes.
About The Fuel Music:  Established in 2008, The Fuel Music & Management, LLC, is one of the leading independent distributors of music, CD's, tapes and vinyl records internationally and enjoys a growing base in artist merchandise sales. Based in Tennessee, the Fuel team brings nearly 70 years of combined music industry experience in record label operations, record distribution and marketing (EMI Label Group), and artist management for artists ranging from upstart bands to GRAMMY Award nominated, multi-platinum artists. More information on the company can be found at www.thefuelmusic.com.
~ ~ ~ ~ ~ ~ ~ ~ ~ ~ ~ ~ ~ ~ ~ ~ ~ ~

It would be great if you would stay connected with me!! You can follow me on Twitter @DebiL1611, like me on Facebook at 2014 and Beyond, circle me on Google+, follow me on Tumblr, Instagram and Bloglovin', subscribe on YouTube, or connect with me on LinkedIn and Pinterest.

Please make sure to visit my homepage and subscribe to my blog for more great posts on running, fitness and lifestyle topics as well as food, product, music and book reviews, and more!