We're less than two weeks away from Christmas and everything in life seems to get more hectic this time of year - the stores are busier, the roads are busier and parents are busier. I asked my sister, a Maryland Police Officer and mother of two, to share her top tips for parents this holiday season. 
Today, Officer Mommy, as I like to call her, shares something she learned about "bad guys" long before she wore a shield and her 1st Holiday Safety Tip of this 3-part series. Read carefully, because she sprinkles important safety information throughout. Take it away, Sis!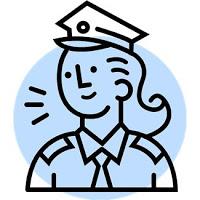 Officer Mommy Says!
The holiday season brings out the best in all of us, but, unfortunately, there are those of us who use the worst means. I recall one Christmas when my bottom floor apartment was broken into (sliding glass doors are an easy target...always put a bar in the floor rail) and all of the presents under the tree were unwrapped, but I thought none had been taken.  
A few days later, I finally figured out what was missing: A 14k gold necklace with a beautiful pendant that simply said, "Mommy."  It had been a gift from my mother-in-law when I married her son and took on the responsibility of Step-Mother to his 2-yr-old daughter. It meant a lot to me and I wanted it back.  After some contemplation, I realized that it must have been a very young burglar, who took nothing for himself, but something to give his mother for Christmas. She probably cherished as much as I did, so I forgave him. I actually felt good that he had something special to give to his mother. Even bad guys love someone. Even bad guys celebrate Christmas. And bad guys come in all shapes and sizes, and ages.
All crime categories increase during the holiday season; especially burglaries, but also robberies, street robberies or purse snatchings, and in my area, a major metropolitan area, car-jackings are at an all-time high this year. The other thing that increases during the holiday season is traffic.That said, here is the 1st of my top 3 suggestions for keeping your kids safe this holiday season:
#1 Use an approved child safety seat, properly installed, and properly used.  It will save your child's life, or save them from injury.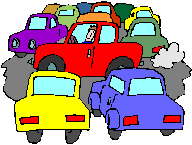 Traffic accidents increase monumentally during the holiday season simply because there is so much more traffic on the road.  Don't prepare for a crash, be prepared for someone to crash into you, because that is the more likely scenario, and you can never anticipate when that might happen.  It can happen on a long journey or it can happen as you are trying to pull out of  your own driveway.  Seat belts and child safety seats save lives.The new suggestions are that babies remain rear-facing for up to 2 years because their necks are so fragile that whiplash can cause death or brain damage. A convertible car seat is the next safest step up, and most can hold children up to 65lbs. Current standards suggest that any child of any age who is under 4'9" tall be in a child safety seat because they are not tall enough for only a seatbelt to be used. Seat belts can cause severe "seat belt burn" or even lacerations to the skin during impact, so the placement of the seatbelt must be across the chest and NOT across the neck. A cheap booster seat  can take care of that and keep your older child safe from injury in a crash.  
If the seat belt doesn't fit properly, a child can actually be catapulted right out of the belt, and usually right through the window, which is almost always fatal. It needs to fit snugly around their hips as well as across their chest, and the booster seat accomplishes this. 
When using a seat with a 5-point-harness, be certain that the bar on the belt rests just above the nipple line.  Too high and you risk choking the child, too low and you risk too much movement, which can cause injury. The harness must be pulled tightly enough that you cannot fit more than two fingers between the belt bar and your child's chest. The purpose is to stabilize your child so that they are not injured by movement within the vehicle, which can cause internal injuries.  
There are two impacts that occur during a crash...the body impacting upon the vehicle, and the organs impacting upon that body cavity (that's the part that actually killed Princess Di).  
Finally, get rid of all the loose objects laying around in your vehicle. Water bottles, toys, books and anything not secured becomes a missile during a vehicle impact. While your delicate child may have survived the impact of the crash, they may not survive the head trauma caused by the impact of flying objects INSIDE the vehicle.
Come back tomorrow morning, before heading out to do your shopping, to learn how Officer Mommy keeps her children safe from every parent's worst fear while out in busy areas.