The 5th edition of the fatherhood newsletter includes 2 baseball posts from a father and a son, an inspiring post about bullying, a very funny daylight savings time cartoon, and a lot more. As usual, I hope you
subscribe to the newsletter
to get these posts by email every week.
---
Baseball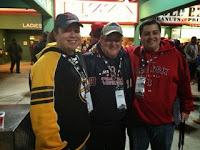 Aaron, who writes at
Daddy Files
, has written about an emotional day at the World Series game with his brother and his father. If you read one baseball post this year, make it this one.
"I know it's stupid, but I never thought I'd live long enough to see a World Series game, especially with you two." My brother and I said nothing, but we understood everything. So we put our arms around him and made our way to our seats in the centerfield bleachers.
(
"Hey Dad, You Wanna Have a Catch?"
)
Well, make it two posts, because Bill, Aaron's dad, has also written about going to the game with his two sons in a column in The Sun Chronicle, writing, "On Thursday, October 24, 2013 I realized one of my lifelong dreams. I went to a World Series game at Fenway Park with my two sons. And even though the Red Sox lost, it is an evening I will never forget." (The post also appears on Bill's blog:
Going to World Series a Family Affair
)
---
Birthday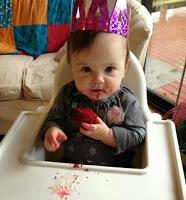 A couple of years ago, I found out that James, who writes the awesomely named blog
Luke, I Am Your Father
, and his wife, were trying to adopt a baby and were having a hard time. Then a year ago, they were finally able to add Annabelle to their family. She's just had her first birthday, and hopefully you can head over to his blog to congratulate him and his wife. (
1 is the Happiest Number
)
---
BloggerFather.com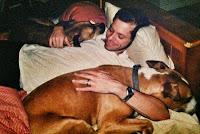 There was only one post on the blog this week. We had to put our dog down earlier in the week, and I wrote about that. I wrote about meeting the two Pit Bulls, about putting them down, and about their lives with us. I wrote about the guilt of not being as emotionally attached to the dogs after we had a kid. And I wrote about the void. (
On Dogs and Men
)
---
Previously on BloggerFather.com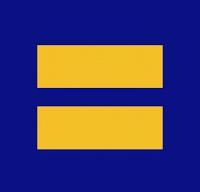 As usual, I'm reviving an old post here. This one was written when the future of gay marriage was still unclear. It was a short post about explaining gay marriage to my kid. It was a very simple post, too, because explaining logical things to kids shouldn't be complicated or long. (
The Simplicity of Gay Rights
)
---
Bullying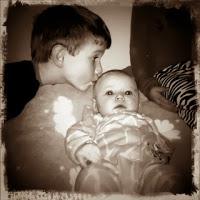 Chris from DadNCharge has an interesting story about standing up to a bully. The problem of bullying often focuses on dealing with the bully and with the helping the victim, but the real secret weapon here are the bystanders who decide to do the right thing. Chris found out this week that his son has stood up to a bully on the school bus, and he couldn't be more proud. Read the story here:
Fourth Grade Bully Handled
---
Facebook Updates
Post by Puzzling Posts: A father's passage through parenting.
---
Halloween
Plenty of
Halloween
posts from blogging dads this week, but none as special as this one from cancer survivor John Taylor. Last year, his family missed Halloween because of the chemo treatment, and this year they were determined to make it better than ever. (
The Ghost of Halloween Past
)
---
Hostile Takeover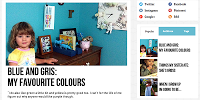 Mike, who writes at
Puzzling Posts
, had his blog taken over by his 3-year-old daughter. The blog now includes her favorite colors, and an expose on her sister's food choices. (
Imagining turning this site over to my daughter
)
---
Pictures
This one is from the always funny Neal from
Raised by my Daughter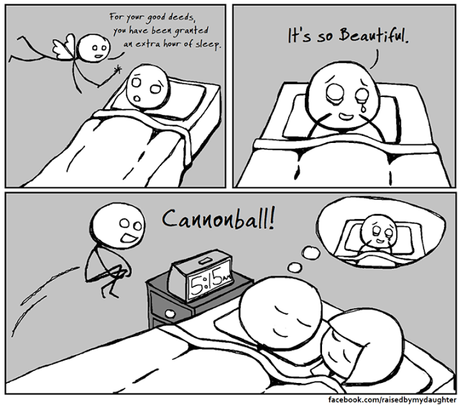 ---
Poetry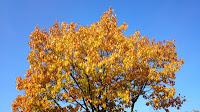 Yep, poetry. Because Arjan from the blog
The Neverending Miracle
has just had his first baby, and if that doesn't make a man write a poem, nothing will. (
The Golden Tree
)
---
Email This
BlogThis!
Share to Twitter
Share to Facebook