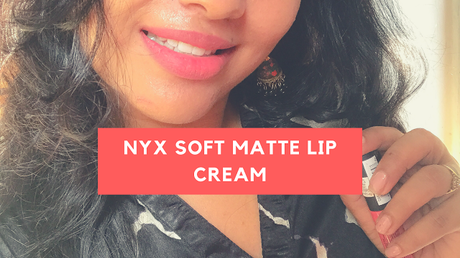 The kind of reviews I used to read about NYX Cosmetics when it was not readily available in India, I always considered it to be the "Lakme" of Western countries where it was available. Pocket friendly, great products and greater reviews. I didn't read a single review on NYX Products that talked badly about it.
A few years back I bought two NYX soft matte lip creams in Adis Ababa and Milan. It was some International website that sells worldwide like Feelunique.com , I guess! Since then I am in loe with the texture of soft matte range. So, after so many years, when NYX is now available in India and online on Nykaa - it was the time for me to give another try to another shade.
It was NYX Soft Matte Lip Cream in Ibiza!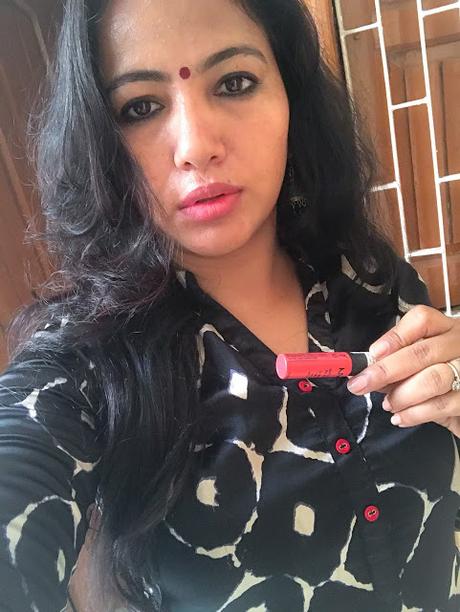 I swatched and talked about my small haul from Nykaa.com on Insta Stories ,
I finally wore it last month when I was in Varanasi (My Home Town)  . 
Texture of NYX Soft Matte Lip Cream Ibiza
I have already tried two shades of this range and I didn't find anything different or off in Ibiza. I still hold to this fact that the texture of this range is soft, matte,long-wear and so light that you will forget you are wearing something on your lips. It doesn't transfer either. I vouch for all the claims mentioned below:
Velvety Smooth Soft Matte finish.

Sets to a stunning velvety smooth matte finish.

Sweetly scented and delightfully creamy.

Lightweight and long-lasting.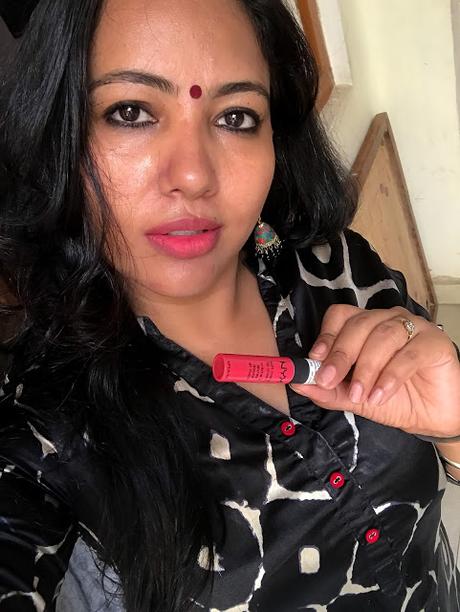 Why You Might Not Like To Buy NYX Ibiza?
I am sorry but I don't know the answer! I seriously don't! Only reason could be you don't want to spend Rs.600 on a lip product. But I can assure you it is better than any Rs.800 or 900 lipsticks and glosses that you would buy from any brand. 
But if you still want to choose a more economical (I try to use "cheap" less) option then it has to be Maybelline Color Sensational Velvet Matte Lipsticks range. The texture of this range is a tiny bit thicker than Nyx.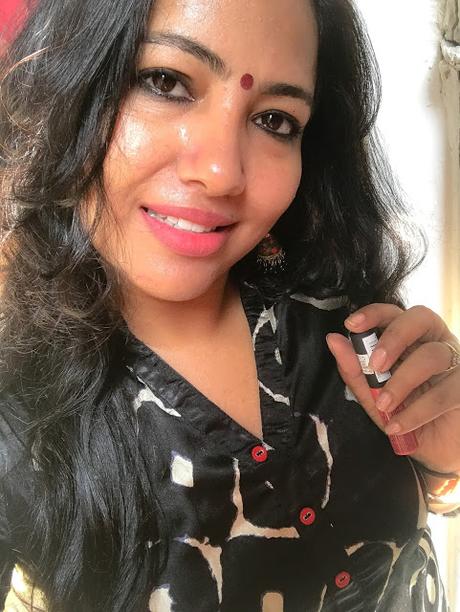 Final Scoop
Without much ado, I'd say I just love this range and this shade. My sister said "I have never liked a shade so much which looks so great on my skin tone. " So, I decided to give it to her.
For me the only reason why I would not use NYX Ibiza on daily basis is because I like to use nude shades and I'd wear Ibiza occasionally. But I wouldn't argue the fact how much it suits my olive skin tone.
Buy NYX Soft Matte IBIZA in just one simple click on Nykaa.
Before you go-
Let us know your favorite NYX Soft Matte Lip Cream shade. We might give it a try! 
My favorite is still Milan.

 Love and Light
SSU
*This post may contain affiliate links, products sent by brand/PR for consideration, paid content.
Disclosure Policy