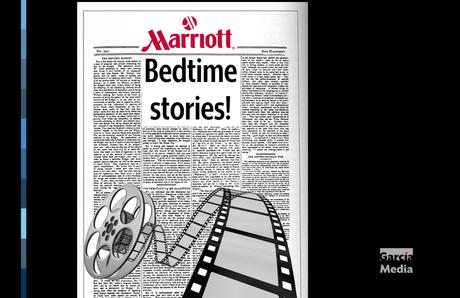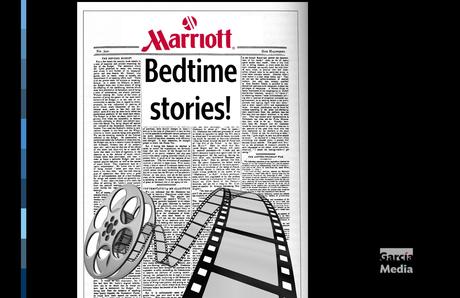 According to a piece in the Financial Times, the  Marriott Hotel group has recently unveiled two 20-minute films.  One is titled Two Bellmen, a light-hearted heist taking place as one of the chain's hotels, of course, in Los Angeles. The second short film, French Kiss, at 25 minutes, takes place in Paris.
In addition, Marriott has opened a 24-hour, in real time "marketing newsroom" or "news studio" (get used to the new terms), in Bethesda, Maryland, designed to combine the company's public relations (that's the old term), an in house creative agency, and media buyers.
The aim of it all: to get into the storytelling business. As simple as that.  Everyone loves a good story.  Nowadays, everyone wants to tell stories. They also wish to produce them themselves.
As I often tell my Columbia students: your horizons as storytellers have expanded. Look for jobs not just in the traditional media, but seek opportunities elsewhere, from banks to hospitals and fruit distributors.  Add hotel companies to that list.
Marriott's newsroom will follow trends on social media and latch on to them with rapid fire speed.  Does not sound very different from what newsrooms everywhere should and are doing already.
As more of us get into the storytelling business, it will become harder to compete for the users' attention.
The demand for superb storytellers has never been higher or more competitive.
TheMarioBlog post # 2036
Please enable JavaScript to view the
comments powered by Disqus.
comments powered by

Disqus