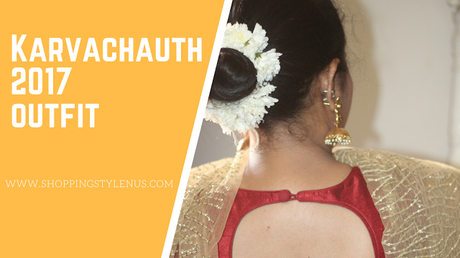 Karva Chauth is the festival that is celebrated for the long life of husband by a wife as she fasts for the entire day without food or water followed by a bunch of old traditions which involves Sargi, offering prayer, story about a married female who started it all (I guess), offering water to the moon and many things in between.
Saying we women fast for an entire day would not be true as we fast only till 9PM IST or maximum 10PM IST or until the moon appears in the sky like it's saying -
 "I am not in the mood but whatever you-fasting-women-cum-wolves. -- Yours Sincerely Moon"
Although this festival is for husbands, I must admit husbands are the ones who work the most on this day. From making sure that kids go to school, eat their meals, study and sleep topped with dishes, laundry and cleaning if required. (Only if the household help is also fasting!). And wives do the best what they always dream of doing!
Plus fasting wives appear like wolves howling and walking around the house for a glimpse of the moon making it a wolf's territory.  Then husbands take us to restaurants or order delicious food from outside (Thanks to Food Panda and Swiggy for awesome deals!) 
I mean, what's there for the husband??
Not much, I'd say! But I must say that there is a time between 4AM to 10PM IST when we all howling wolves become a peacock as we dress up in the most beautiful Karva Chauth outfits adorned with beautiful accessories and flower garlands. This is the "tradition" I am talking about breaking in the heading of this post. It is told by females (mothers-in-law, sisters-in-law, that neighbor who has a view on everything etc) that we must wear a new outfit on Karva Chauth. I broke the rule this year! This Karva Chauth, I chose a 2 years old Indo-western maroon dress of Westside, teamed with a glittery-golden dupatta that I bought from Ramji Sons in Lajpat Nagar. I accessorized these with an old pair of golden jhumkas with small white pearl around the edges and floral tops to go through the piercing and hug the ear like they were made for each other. These pairs were bought from Kuber Complex in Varanasi. I squeezed my bun with mogra (Jasmine) gajra (flower garland). What's an Indian outfit without bangles? Nothing. So I chose old red-golden bangles with faux crystals around golden thick bangles.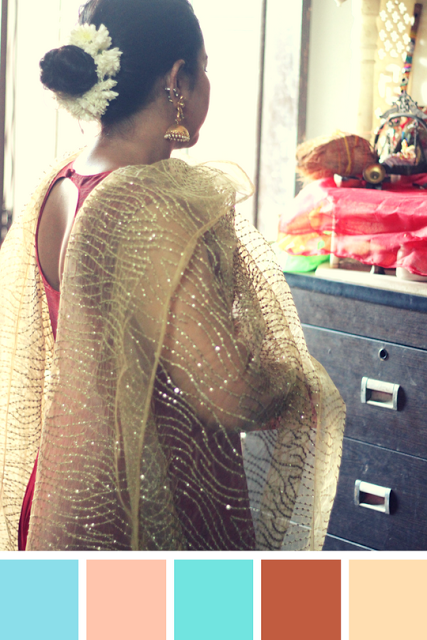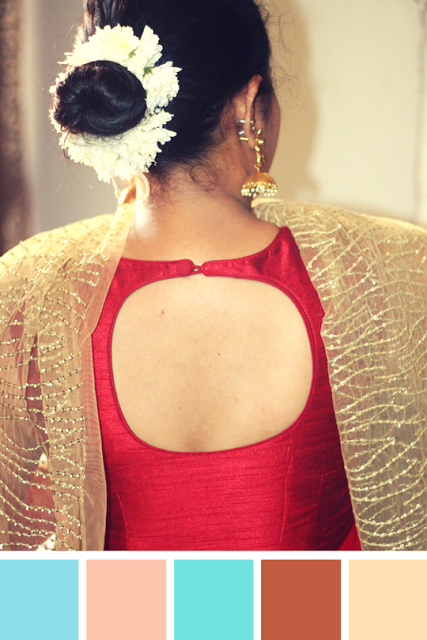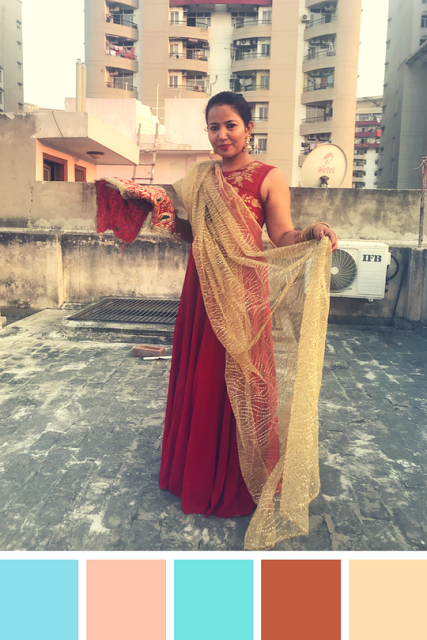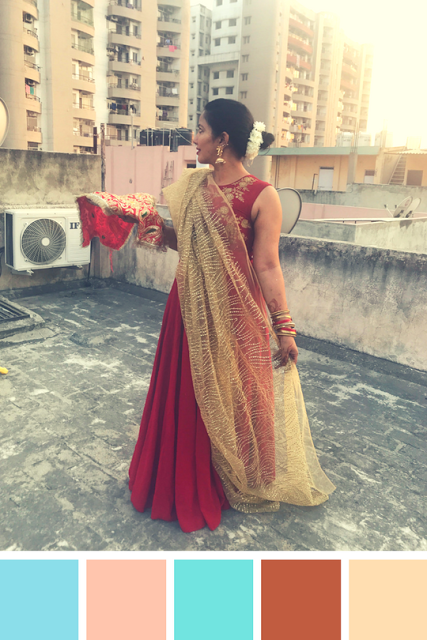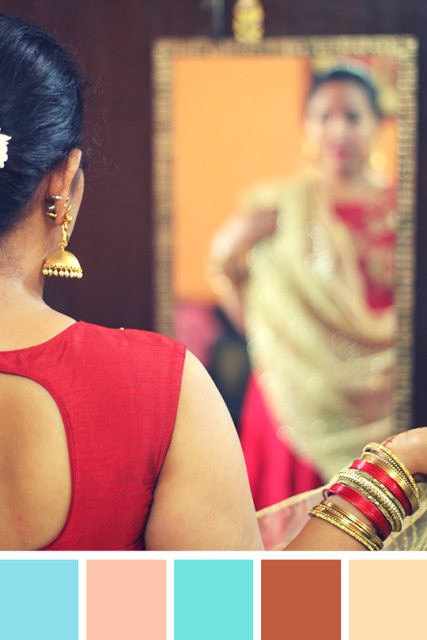 Final Scoop
V is doing absolutely fine and he was very happy that I didn't pay anything except for Henna and I managed to look bautiful. Tell me about the husband who wouldn't like that! In the end, I'd say that it's us who make the traditions. It's high time when wemust tell ourselves and others too that 
Following the heart is the most beautful and important tradition for heart doesn't leave us astray!
Or as Rumi said-
Let Yourself Be Silently Drawn By The Strange Pull Of What You Really Love As It Will Not Leave You Astray!
Before you go -
Tell us the last time when you didn't follow the tradition and are still are happy, doing good and have no complaints.
Love and Light
SSU
*This post may contain affiliate links, products sent by brand/PR for consideration, paid content.
Disclosure Policy