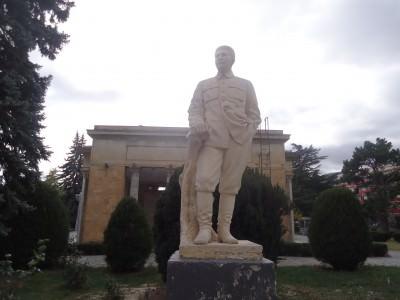 This; A visit to Stalin's Town: Gori in Georgia.
Before I tell my story of the trip to Gori, a bit of background is needed here. In 2005 I visited Poland for the first time. The city where Stalin built the Palace of Culture and Science. A few months later I was working in Bournemouth selling hot dogs with Rafal and Artur- two top Polish lads who became friends. I kept my promise to Warsaw and revisited in 2007. This time we went up to the top of the Palace of Science and Culture – Stalin's Building. It was here that I wrote a poem which became a song. The song, You Have Your Life (Warszawa Skies) can be watched on that link: (lyrics at the bottom of this article).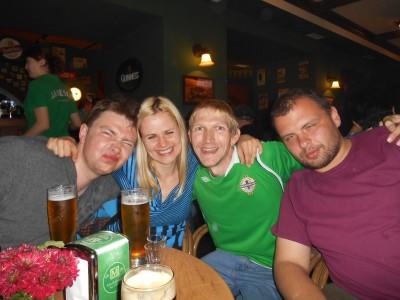 Amazing reunion and party night in Tbilisi, Georgia.
Then 6 years passed. 6 years! And finally Rafal and I would be in the same country again. How completely ridiculously fitting that the country was Georgia! Georgia being the home of Josef Stalin. The reunion night with Rafal was in Tbilisi; Georgia's proud and reserved capital. We met in Liberty Square and toured the bars that night. We probably hit the liquor a bit hard that night…and hatched a plan. We were only 81 kilometres from Gori, Stalin's town. So we all agreed we would head there in the morning!
How to get to Gori
We were staying centrally in the socially epic Why Not? Hostel and walked to the metro. We got the metro from Liberty Square to Didube. From Didube we took a bus, slightly bigger than a Marshrutka. The bus took us all the way to Gori main bus station. We were hungover and slept the entire way.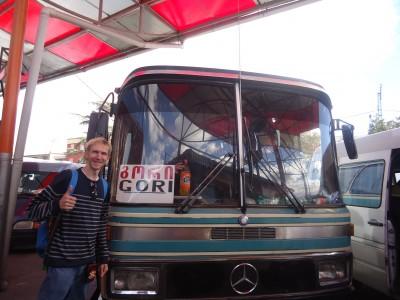 The bus to Gori, Georgia.
On arrival in Gori we made the journey straight to the Stalin Museum. Gori is a small enough town and everything is walkable.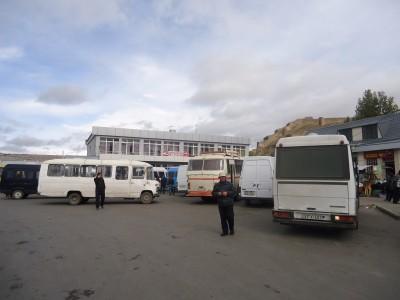 Arrival in Gori – an easy town to navigate around.
The Stalin Museum
You probably know a bit about Stalin. A ruthless communist ruler of the former USSR. The man that Lenin insisted should not take over the country. However he did and he lasted a while…and the rest is history. The museum has 2 floors and also contains Stalin's train. Entrance fee is 10 Lari.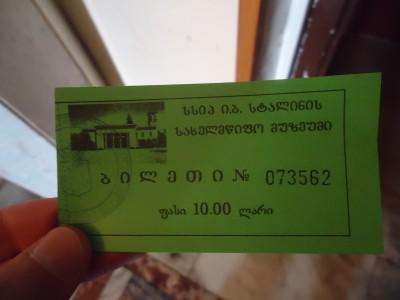 10 Lari for the ticket for Stalin's Museum
What's Inside the Stalin Museum?
The question should be "what's not inside the Stalin Museum?" You could spend a couple of hours in here. This is probably the most extensive Stalin "tribute" on the planet. Stalin's school books, Stalin's early notes, photos of Stalin through the years, things that belonged to Stalin, a copy of Mein Kampf, War medals, guns, Communist symbols. The photos do the talking here, it's my job to get you to visit this place and once inside there's nothing more for me to say other than look around at your leisure, take it all in and get educated. I read my Stalin books while studying in Belfast and Newtownards many moons ago. For now, I was simply here to ponder on the errors of the past.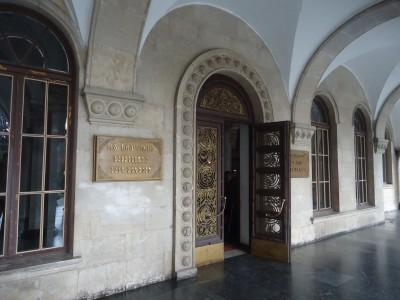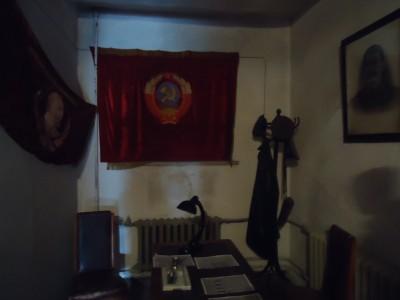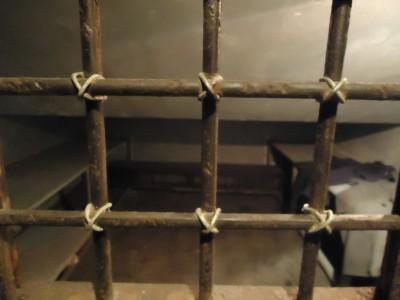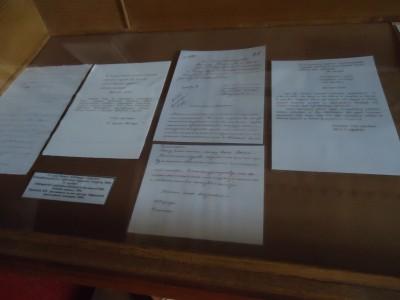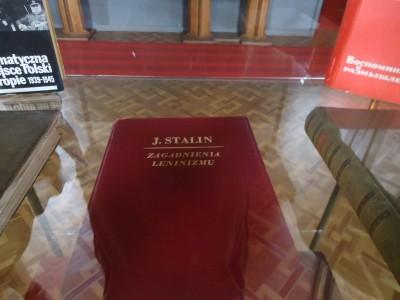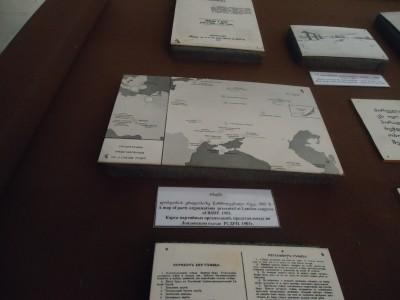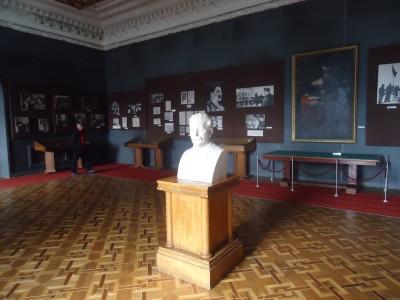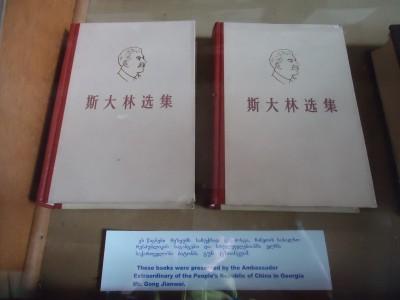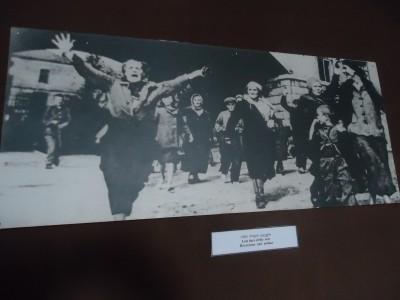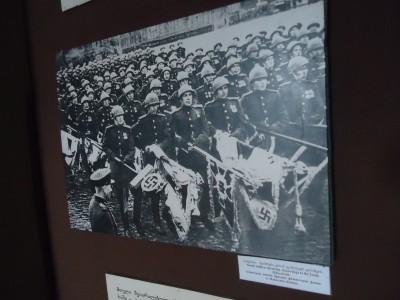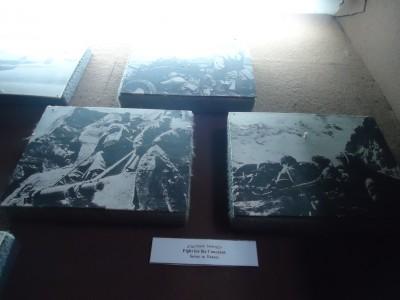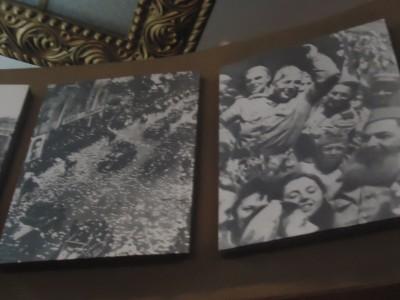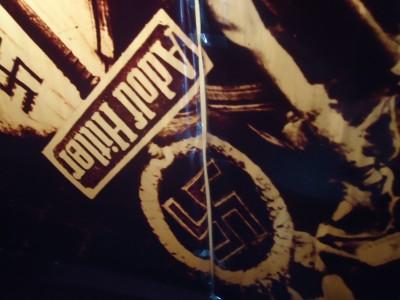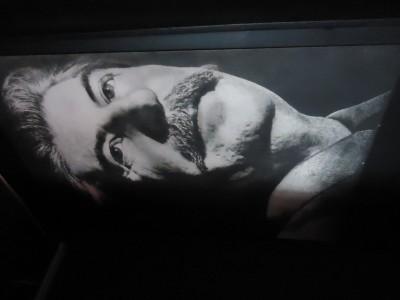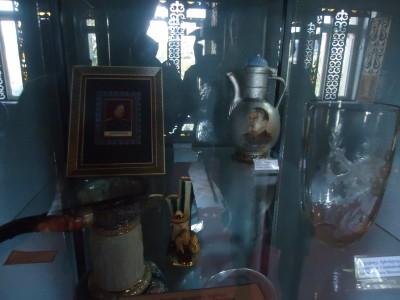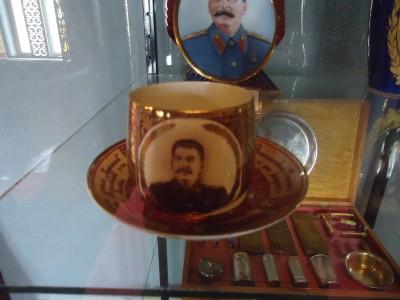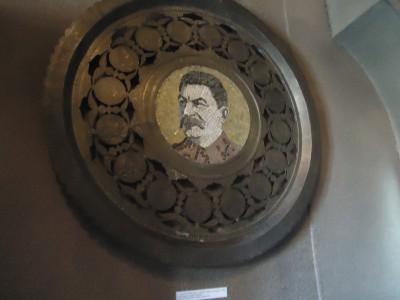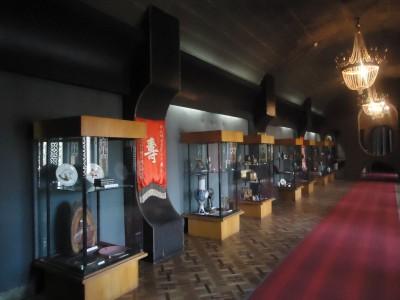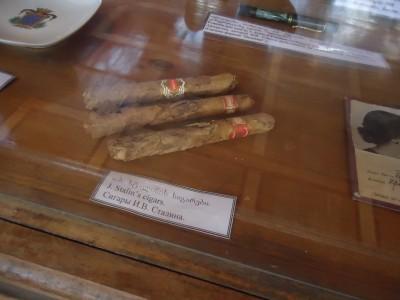 As well as all the information and memorabilia, there is a mock of Stalin's house and Stalin's train.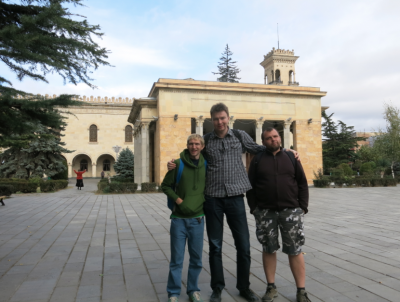 Rafal, Kamil and I at Stalin's Museum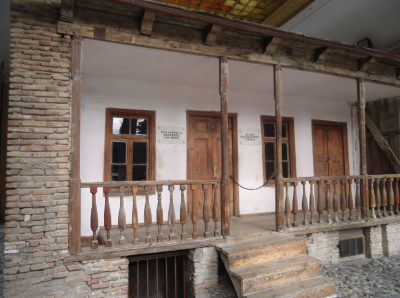 A mock of Stalin's House, Gori, Georgia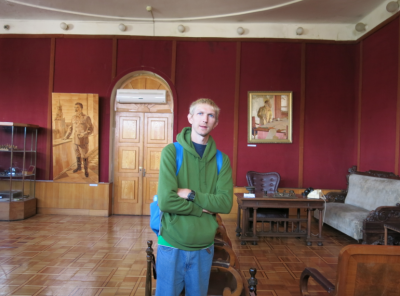 Stalin's lounge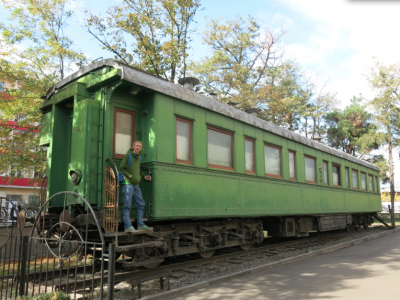 Stalin's train
There is also a shop. I didn't fancy backpacking the globe with a Stalin T Shirt…or drinking from a Stalin mug.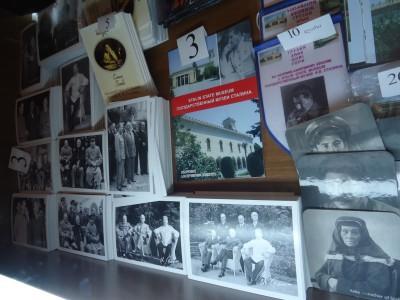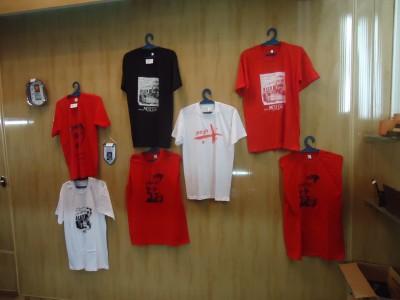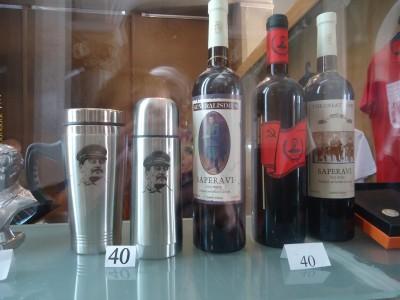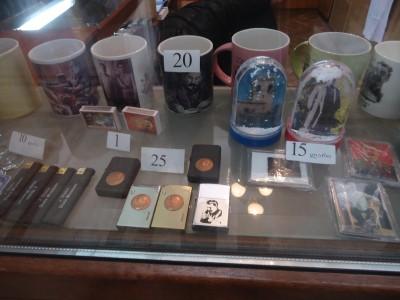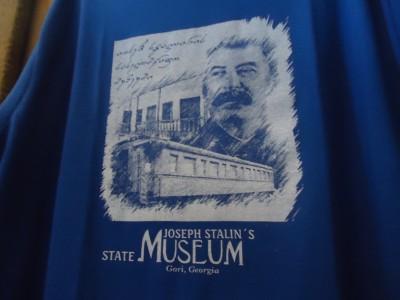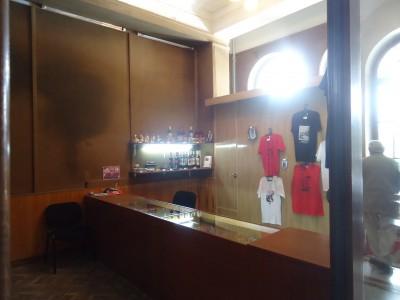 What else to see and do in Gori, Georgia?
Don't just visit Gori for the Stalin Museum and bolt out of town – there's loads more to see and do here and it's a full day trip from Tbilisi, or you can stay a night in Gori too. Here are 6 more things I recommend while you're in Gori.
1. The Other Museum
There is a smaller museum on Stalin Avenue which is dedicated to the war heroes from Gori and is unrelated to Stalin.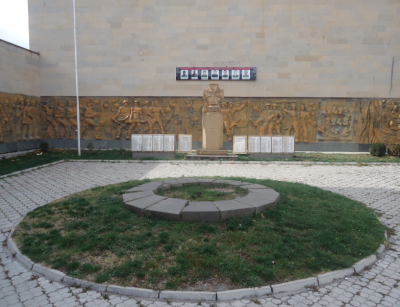 Memorial by the other museum in Gori.
2. Stalin Avenue
Walk along the street in town named after the big lad.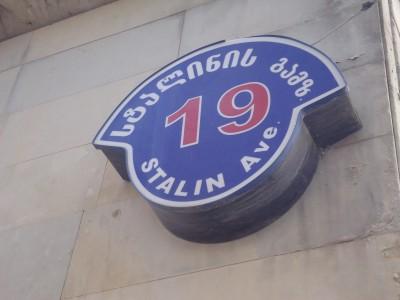 Stalin Avenue in Gori, Georgia.
3. Gori Fortress
You can't exactly miss it…it towers above the town and offers great views.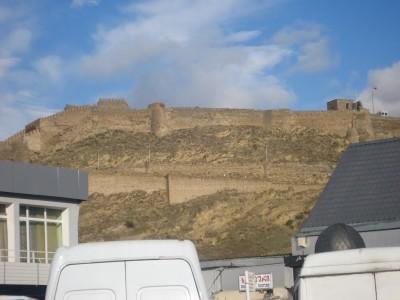 Gori Fortress
4. The Stalin Statue
Guess what? The big Stalin Statue was removed but you can see the spot where it once was…instead a smaller statue now sits outside the museum only.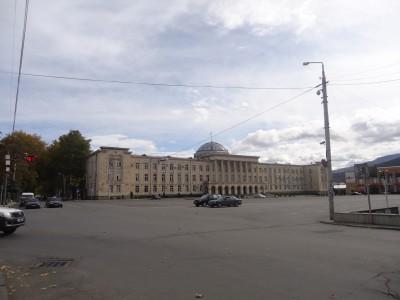 The square where the Stalin statue once was!
5. Eat Khachapuri
If you read my Batumi Food article you'll know how much I love Georgian cuisine. It's quite simply exquisite and in Gori you can find lots of cool bars and restaurants.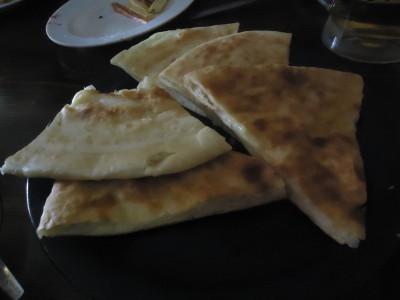 Khachapuri in Gori, Georgia.
6. Take a trip out to Uplistsikhe Cave Town
As well as visiting Gori we decided to check out Uplistsikhe Cave Town as well which can be reached by Marshrutky.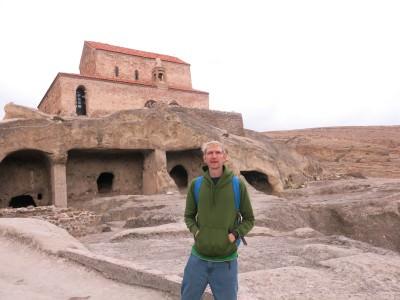 Admiring Uplistsikhe Cave Town in Georgia.
And that should be enough to take in in one day – it's a lot of reading up on Stalin and I felt a return to my history studying days when I studied the whole Russian Revolutions of 1917, and the demise of Lenin, rise to power of Stalin and the horrific regime where millions were killed under his reign. For the record, Josef Stalin was born in Gori, Georgia in 1878, he ruled the USSR from 1945 – 1953. He died in 1953 in Kuntsevo Datsha, Soviet Union. He was an athiest and had 3 children.
Here are my videos from the gory trip to Gori in Georgia:

Join 13,000 Monthly Readers! If you enjoyed this article and LOVE travel and SAVING money, get e-mail updates from Don't Stop Living – a lifestyle of travel! (It's Free)

Jonny