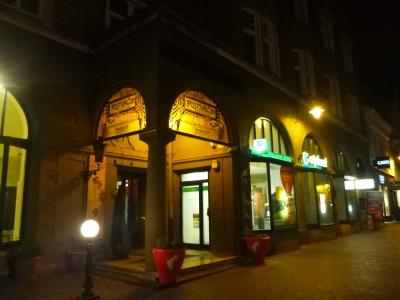 Thirsty Thursdays: Top 8 Bars in Brasov, Romania
While backpacking in Romania I jaunted quite a bit around the country as well as my side trip to Moldova and Transnistria. I ended up spending a couple of nights in the town of Brasov, which I loved. Brasov is in Transylvania and only a few hours from Bucharest by train. I based myself in the cosy family run Casa Terezia Guesthouse and set about exploring the city, visiting Dracula's Castle in Bran and having a night out in the bars of Brasov. These are my top 8 bars in the town.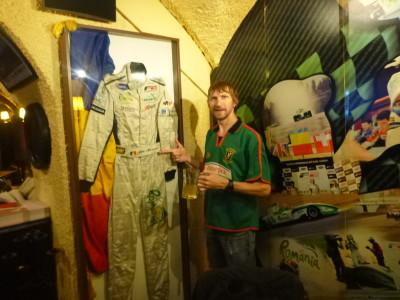 Thirsty Thursdays: Top 8 Bars in Brasov, Romania
1. Formula Pub
I happened upon Formula Pub by chance – it's near where you get a bus to the Auto Gara 2 on B-dul Eroilor. It looks intriguing by its entrance and you head down the steps to uncover a true gem.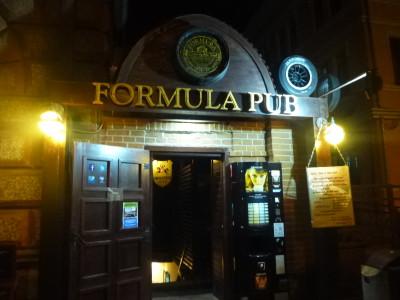 Entrance to Formula Pub, Brasov, Romania
A bar owned by Romanian Formula 2 Racing Driver Mihai Marinescu and inside are loads of memorabilia and items related to his racing, including a model of a car. A sure fire pub for motor racing buffs the world over.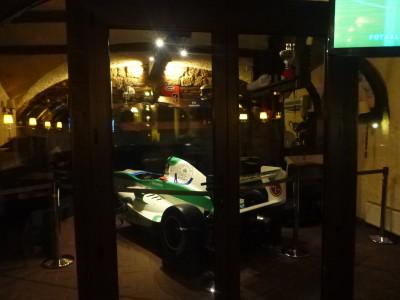 Mihai Marinescu's car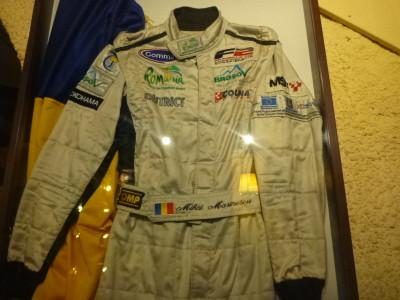 Mihai Marinescu's racing gear
2. Deane's
A token Irish Pub to add to this list but I liked this one – basically because it had a sign on the wall of my home town – Bangor!! It's also a downstairs bar and is just off the main touristy Strade Republic pedestrian street and take it from me – they do a decent Guinness.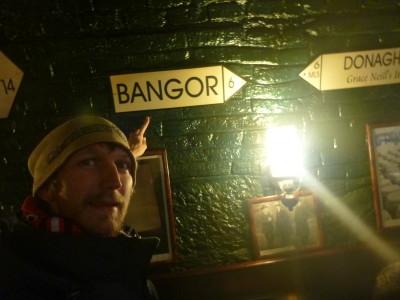 Bangor sign in Deane's Irish Pub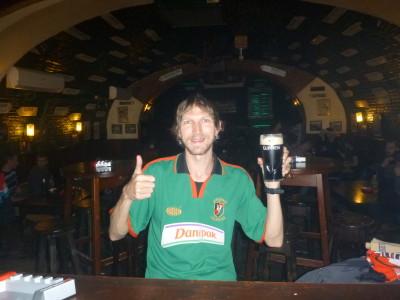 A decent Guinness in Deane's, Brasov, Romania.
3. Bistro de L'Arte
Trendy, medieval and off a poky side street this was my favourite place in town, though a bit more costly. It was worth it though. I tried their cocktails, food and also used this for afternoon tea and typing up some of my travel stories from. Good service too.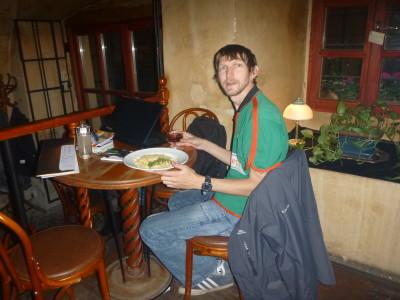 Bistro de L'arte in Brasov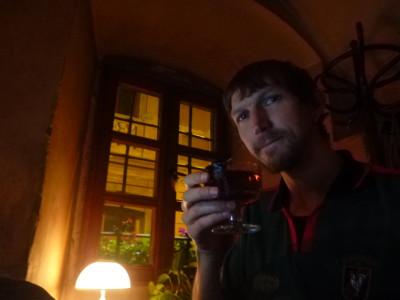 Cocktails time in Brasov
4. Festival 39
OK so this is the pub where I lost my gloves in and because of that it won't hold good memories. I got chatting to a load of people though and later popped back to check if my gloves were there and alas they had gone.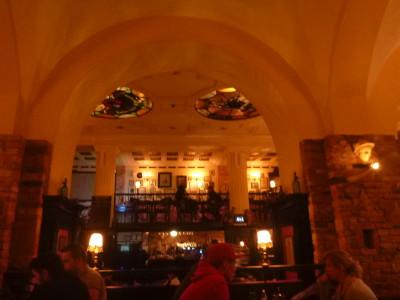 Festival 39 Bar in Brasov. Romania
The decor is stunning and this is a cool place to chill out. It's also on the Strade Republic pedestrian street.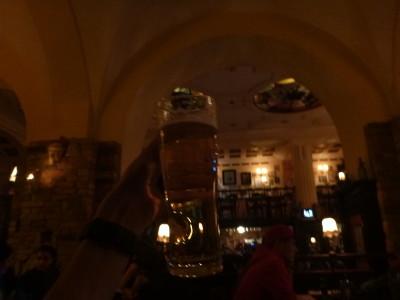 A beer in Festival 39
5. Cafe de Paris
Reminders of my days in London where I once watched rock band The Belgrave Scandal rock out the Cafe de Paris. This arty little place is on one of many alleyways off the main street. The best thing for me was meeting three local Romanian girls who were able to take me to a local restaurant for a good lunch – Liv, Gina and Ana Maria.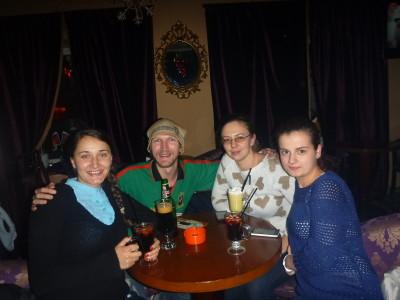 A drink with Gina, Ana Maria and Liv in Brasov
6. Peperoni
So the local ladies took me to this cool bar and restaurant to try authentic local food in Brasov. The bar Peperoni is a short walk from the Old Town.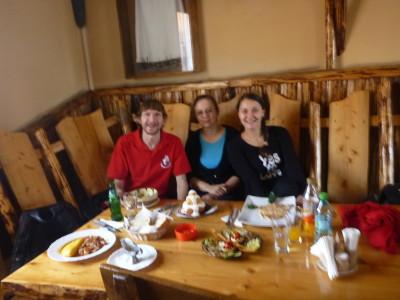 Lunch in Peperoni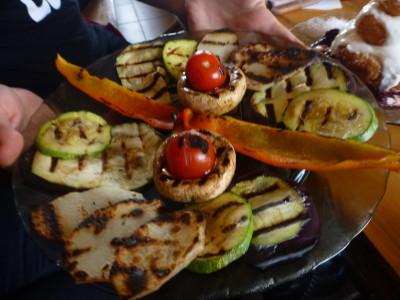 Lunch at Peperoni local restaurant in Brasov.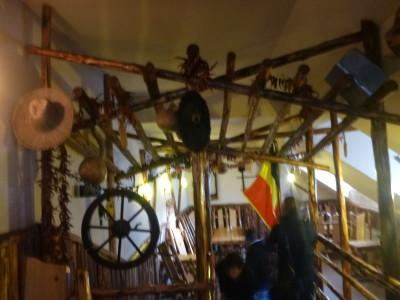 Peperoni, Brasov
7. Brasovina
OK this is the cheap ass budget option on the list. Brasovina is situated so close to the famous Black Church on Atrade George Baritiu.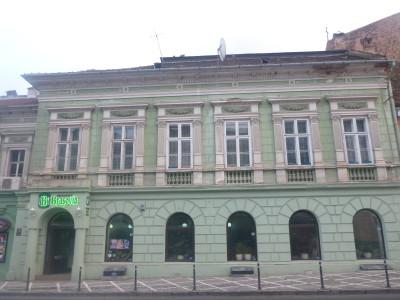 Brasovina
It's basically a canteen that also serves beer and has cheap food and drink. You lose on atmosphere of course but you save money and they do have WiFi. I had my lunch in here one afternoon.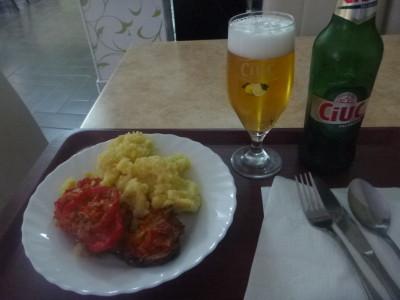 Cheap meal and beer in Brasovina, Brasov, Romania.
8. L'Etage
This is the second bar on the list that has a French sounding name. It's an upstairs arty bar with some unusual decor and a bit of a jazz type theme to it.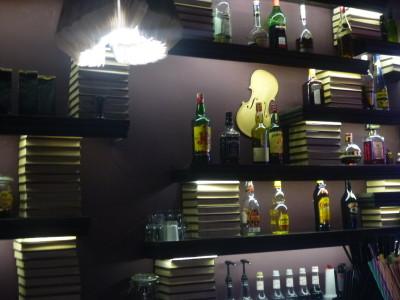 L'Etage Bar in Brasov, Romania.
So it was a quick couple of days for me in Brasov but I loved the city a lot. Not only are there some cool bars, cafes and restaurants but there's lots to see and do and the city is a pretty one. You can also try Dracula's Blood Beer in nearby Bran!
Here are some videos from touring the bars of Brasov which will hopefully give a better idea of the bars I visited:

Join 15,017 Monthly Readers! If you enjoyed this article and LOVE travel and SAVING money, get e-mail updates from Don't Stop Living – a lifestyle of travel! (It's Free)

Jonny