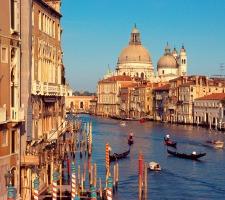 THE LATEST figures from the Italian grid show renewable energy met 33% of the country's electricity demand for July.
The green energy came from a mixture of hydroelectric power, geothermal, solar and wind power, though it was solar PV that produced the most.
Most impressively though, Italy produced more energy from solar than it ever had before and more than its neighbours, generating more than even Germany.
In fact in July, almost 10% of Italy's energy needs were met with just solar energy.
For the the first seven months of 2013 solar energy contributed 7.3% to Italy's energy mix.
The statistics come from Italian grid operator Terna SpA.
Like other countries across the EU, Italy saw interest in solar PV shrink after it reduced the feed-in-tariff.
However, these figures clearly show the solar industry is thriving and needs more attention and investment.
A spokesperson from renewable energy comparison site, www.theecoexperts.co.uk, said: "It is fantastic that Italy is leading the way and contributing so much energy from renewable sources.
"The EU 2020 targets mean that all countries must be generating 20% of their energy from renewable sources, and Italy is well ahead of this. What we need now is more investment in solar PV so counties can continue to utilise and benefit from the energy source."
In July alone, Italy produced 2,957 GWh of energy from solar PV, 22.1% more than last year.