There can be several different reasons for moving to a new country: retirement, a new job, or the desire to raise a family elsewhere are among the vast reasons to relocate. When deciding to make your big move, there are many things you should consider, chief among them being the location, house or apartment, and the cost of living in the new location.
We at Pacific Prime want you to consider another important thing when moving to a new country: international health insurance. This is because it is vital that you have your expat health insurance sorted out before moving abroad. In this article, we will advise you on the things you need to consider so that you can get the best international health insurance for expats and their families in a foreign country.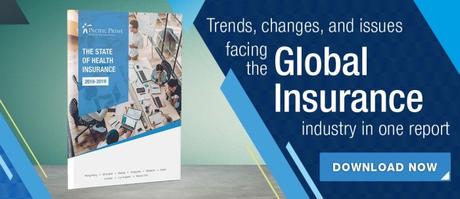 Why do expats need international health insurance?
International health insurance, unlike your local coverage, will help cover your insurance needs globally. As an expatriate in a foreign country, you are usually excluded from national healthcare coverage, meaning you will need to purchase private health insurance to be able to offset the costs of care at either the public or private medical facilities. Considering the high cost of international medical care, it is strongly advisable to have at least major medical coverage in place.
Securing international health insurance comes with a plethora of benefits for expats and their families, chief among them being:
Worldwide coverage
High benefit limits
Customizable plans
Large healthcare provider networks
24/7 support, anywhere in the world
Apart from being able to customize the area of coverage, international health insurance will also allow you to pick and choose benefits, limits, and coverage levels. You can tailor these plans to fit your needs and budget.
What to look for when purchasing international health insurance
There are a number of important things to consider when looking for health insurance for expats. Below, we discuss four main points to keep in mind during the process.
Your needs
Before purchasing international health insurance, it's a good idea to ask yourself what you want to include in your policy. A good way to start is to ask yourself a couple of questions, such as:
Do you need inpatient and outpatient care?
Do you need benefits such as dental and vision?
Are you looking for family and maternity insurance?
These questions will allow you to pick the optimal policy based on your needs. However, it is important to know that the more benefits you add to your policy, the higher your premiums will be.
On top of that, you should also consider how often you will be traveling. If you are going to travel around the world fairly often, it is advised that you get global coverage. On the other hand, if you will stay mostly in one particular region, you can choose to be covered only in that region. This will help lower your insurance premiums.
What is the price of healthcare in your destination country?
Research the hospitals and the cost of healthcare at your destination. It is important to consider if the area you will be moving to has adequate hospitals, and how much you can expect to pay for treatments. If you're unable to find such information, you can contact Pacific Prime and we will be able to answer your questions about the cost of medical care at your destination, as well as advise you on the right policy limits.
Policy limits and benefits
Knowing the cost of healthcare in your new country will give you an answer about the appropriate policy limits you need there. However, for the ultimate peace of mind, we would recommend getting a policy with high, or unlimited limits, at least to cover emergency care to avoid maxing out on your policy within a few days after an unexpected accident.
Another aspect of a good international health policy is the type of benefits you choose to include in it. The cheapest option, of course, will include inpatient coverage only, and the premium will increase with every other benefit added to the policy, whether it's outpatient coverage, maternity, newborn insurance, wellness, and/ordental.
Are pre-existing conditions covered?
Before you commit to a policy you will be required to send in a medical report. Insight into your medical history will help insurers determine your premiums and your exclusions. Virtually all pre-existing medical conditions will be excluded from the policy. If your insurer allows coverage for such conditions, you will in most cases be charged a higher premium. It is important to note here that it is ultimately up to the insurer and their underwriting team whether your pre-existing conditions will be excluded or not. Unknown conditions (a tumor, for example), will also in most cases be exempted if it was there before the policyholder committed to the policy.
Do you need family and maternity insurance?
Family insurance
Family insurance allows you to insure every member of your family, and enjoy group premiums. It will allow you to provide security for you and your loved ones, therefore minimizing your worries. Just like individual health insurance, family insurance is also highly customizable, meaning you can tailor it to best suit your needs.
Maternity insurance
If you are planning to relocate for the long-term and are also planning to have a baby, it is highly advised that you get maternity insurance as part of your international health insurance policy. Medical costs related to pregnancy are fairly high, and the insurance to cover it comes with a waiting period of 10-24 months. Therefore it is important that you plan in advance, and that you get maternity insurance well ahead of conception. Maternity policies usually cover the following benefits:
Pre and postnatal care
Medically necessary C-sections
Normal delivery
Delivery with complications
Hospital and home delivery costs
A more comprehensive maternity insurance policy will typically also include:
Care for the newborn
Pregnancy following fertility treatment
It is important to know that elective c-sections will be excluded from virtually all maternity policies, as they are not deemed medically necessary.
What is short term international health insurance?
Short term international health insurance can last anywhere from 1-12 months. The fact that it is highly customizable makes it a popular choice for those who only plan to remain in a foreign country for less than one year. Such plans, unlike travel insurance which mainly covers emergency care, can also include outpatient benefits, prescribed medicine, and even prescribed physiotherapy benefits.
How does it differ from travel insurance?
Besides the extensive benefits you can choose from, short-term international insurance also tend to offer you more freedom of choice when it comes to where you seek care from, and continuity of treatment right where you are currently residing, as opposed to travel insurance, where the moment you get better, you will be sent back home to continue your recovery.
Contact Pacific Prime
For more information regarding international health insurance, visit our website, where you will find more helpful resources about healthcare systems all around the world, and international health insurance plans.
Pacific Prime also works with leading health insurance companies to provide our clients with an extensive range of policies to choose from. Our clients can get a free quote from the following insurers, among others:
Contact one of our professional advisors today for impartial advice on international health insurance for expatriates, get a quote for health insurance plans and compare the best health insurance companies.