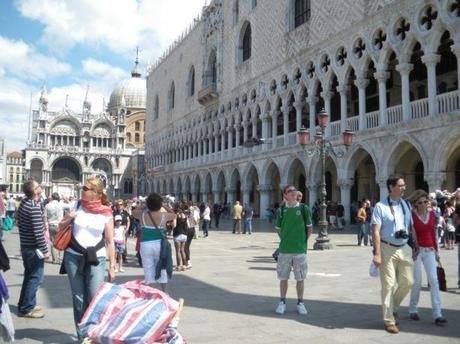 Things to Keep in Mind When Travelling to Italy
Italy is a dream location for anyone. Decked with splendid art and architecture, rich delicacies, fab wines and more tradition and culture than one can handle in a week or two. It is a place that should be visited by everyone once in a lifetime. Just like any other nation, Italy has its own rich custom and so if you are a first time visitor, then here are some of the tips that can make your journey to this beautiful place enjoyable and incredible. 
One week is enough for Italy- but surely two is better
Whether you stay in Italy for a week or 15 days, you need to purchase an airline ticket to reach. If you can spend for your ticket for a week, then why not invest for another week there. Seeing it from a financial point of view, it makes sense that you at least make mot out of your ticket expense.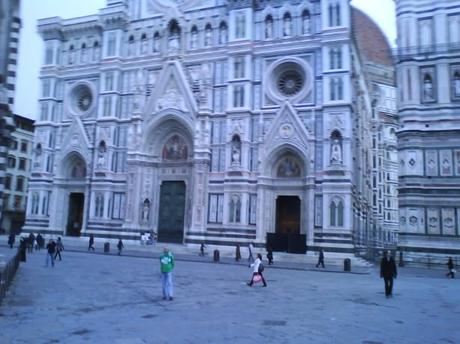 Backpacking in Florence – the massive Cathedral!
Backpacking in Florence – the massive Cathedral!
There is a difference in what you see in a week and in 15 days. If you book private Italy tours for a week, you will see the Big Three (Venice, Florence and Rome) and not much. But with a grand tour of private Italy tours of 15 days, you will not just see Big Three but also a lot more. Right from north to south, you will get to see the variations of this nation.
North Italy and South Italy are different from one another
Previously, Italy wasn't a nation but a collection of small autonomous nations. Today, you have Northern Italy and Southern Italy. Northern Italy has Alps, Dolomites, and has food resemblance from its neighbours, France and Switzerland. The life speed is also different. It is more industrialized and developed in comparison to the south.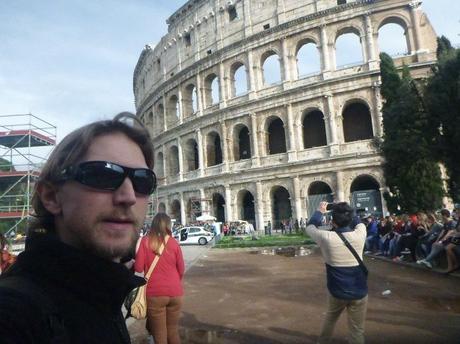 Touring the Colosseum in Rome
No need to learn Italian but practicing small Italian phrases is not a bad option
Italy's native language is Italian. But you may hear little bit English here and there. However, if you wish to get an authentic experience on your trip, then learnt to pronounce little bit of the language. Italians will appreciate your attempt.
Do not forget to check out the magnificently beautiful Amalfi Coast
Marked an exemplary beautiful Mediterranean landscape by the UNESCO, the Amalfi Coast is the most mesmerizing location of Italy. Decked with amazing Arabic Norman Cathedral, handsome clifftop, turquoise seas and finest hotels and restaurants of Italy, the place is a hotspot for hiking and a perfect getaway to escape the coastal crowds. One can always choose to go with Italy Classic Tours to get the perfect insight to the place. Enjoy cruising, Pizza making, and full day tour to the coast to make your trip memorable. 
Restaurants and churches may have dress codes
The fact is Italians care a lot of about their appearance and dress. They see it a sign of respect. This is why religious site require proper dresses with covered shoulders and legs. Donning long sleeve shirts and long pants are appreciated. There are some restaurants where you can't go in flip flops, shorts or casual clothes.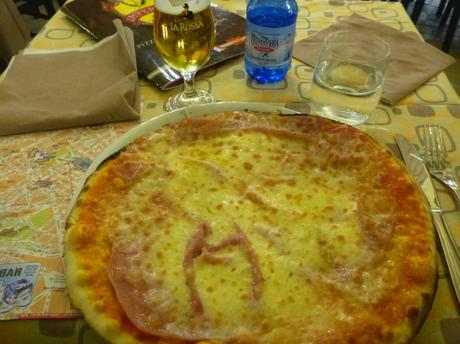 Pizza and beer in Rome, Italy
You can skip the line at the most famous attractions
One can avoid getting into painfully long and slow moving queues by booking the tickets beforehand. Or you can also book private Italy tours and get VIP access to different places of attraction along with the services of an expert guide to show you the places which are not open for the general tourists.
These are some of the points which will help you in making your trip to Italy memorable, comfortable and enjoyable. Private Italy tours are very helpful in making your trip comfortable and pleasant. Get your own guide and explore the place in your own comfort zone. 
Hire Italy Classic tours to get the best experience of Italy. Right from your reach to the mountains to accessing the beaches and cathedrals and museums, you get the best experience of your life. 
Join 15,017 Monthly Readers! If you enjoyed this article and LOVE travel and SAVING money, get e-mail updates from Don't Stop Living – a lifestyle of travel! (It's Free) 😉 Jonny