Last Updated on by Jeremy
Disclaimer: Living the Dream uses demographic data, email opt-ins, display advertising, and affiliate links to operate this site. Please review our Terms and Conditions for more information. Listed prices and attraction details may have changed since our visit and initial publication.
Looking for things to do in Fredericksburg, VA, and don't know where to start? You're in luck!
The tourist office has something I wish all cities would offer, a museum pass called Your Ticket to History which offers admission into roughly 10 great museums in the region.
I received one of these passes courtesy of Fredericksburg tourism during my visit and wanted to share a bit more about what all it entails in this one as you really could miss out without it!
What to Do in Fredericksburg? Get a Your Ticket to History Pass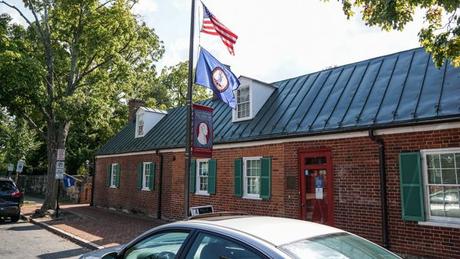 The Your Ticket to History card is a museum pass available at the tourism office right in the heart of town that comes in two options. The first is a "Timeless Pass" (for those who want to visit every museum all over multiple visits) or a 24-hour day pass (for those who want to hit a good number in one day).
There are some pretty cool perks that come along with each option.
For the 24-hour pass, it is affordable enough that just 2-3 museums will pay it off. So if you can add in an extra spot during your visit, you'll come out ahead fairly quickly and get to see extra museums as a bonus!
For the Timeless Pass, your ability to check out the museums doesn't expire. So if you pass through Fredericksburg often you can hit a couple museums on one visit, a few more on a return, and so on. The only caveat worth noting here is that the pass allows for just one entry each, but ends up being a 40% savings once you hit them all (likewise, as the 24-hour pass is about half the cost, if you hit them all in a single day you can get upwards of a 70% savings!).
The pass includes the following museums, which include a mix of colonial history (mostly around George Washington and the Revolutionary War) as well as Civil War History:
Fredericksburg Area Museum
Hugh Mercer Apothecary Shop
Rising Sun Tavern
Mary Washington House
James Monroe Museum & Memorial Library
Historic Kenmore
George Washington's Boyhood Home at Ferry Farm
Gari Melchers Home and Studio at Belmont
Fredericksburg and Spotsylvania National Military Park
While I was not able to visit every museum available on the pass, I did hit four, and wanted to share about more of the highlights of each from my trip to Fredericksburg!
Ferry Farm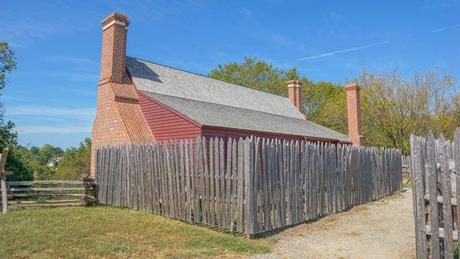 Ferry Farm was the boyhood home of George Washington and is located just on the outskirts of Fredericksburg. While the original house no longer exists, the property that is on-site is a meticulous re-creation made using historical materials and methods and furnished based on records kept by the family.
The tour at Ferry Farm dives deep into Washington's formative years and gives a look at how many chance circumstances led Washington on the path to becoming a surveyor, British commander, Revolutionary War general, and the first President of the United States. Had any of these moments gone the other way, life as we know it could've been completely different!
A good portion of the tour is focused on Mary Washington (George's mother) who ran the farm after George's father died relatively early in his life. This provides an insightful background into how George became the figure we all know, and is a perfect segue to then go visit the Mary Washington House that is also available on the city pass (sadly, I missed that one)!
The Kenmore Estate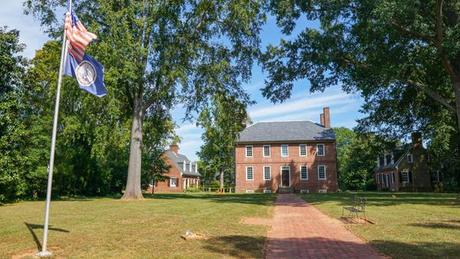 Instead of visiting the Mary Washington House, I opted instead to check out the Kenmore Estate- home of George Washington's sister, Betty, and her husband Fielding Lewis. Since colonial times, the Kenmore Estate was one of the most prominent properties of Fredericksburg and is famous for its beautiful rooms, ornate ceilings, and of course, rich history.
While the tour here does give more background into the Washington family (great for those who want a full picture of George Washington), what I found fascinating was how this tour went into the history of who funded the Revolutionary War.
Fielding Lewis actually went through almost all of his fortune to build weapons for the war effort and died without seeing any of that repaid back by the newly created United States. This is a common story amongst the wealthy during the Revolution, as many lost everything in order to create the country we know today. I found this such a fascinating topic that you don't hear about all too often, and you can learn more about it with a tour of Kenmore Estate!
Rising Sun Tavern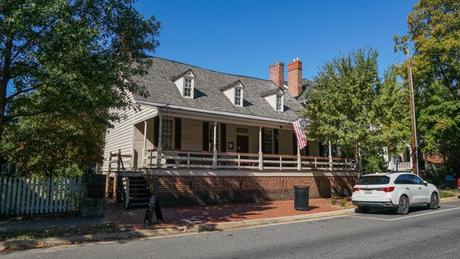 Rising Sun Tavern is a historic inn that was built in 1760 by Charles Washington (George's brother) and became an inn for travelers just before the start of the 1800s. Tours of the property take a dive down into what it was like to be a traveler in the early days of the United States, and breakdown social structure in rooms such as the parlor, tavern (bar), and living quarters- not to mention, providing a bit of backstory about Charles Washington as well!
Hugh Mercer Apothecary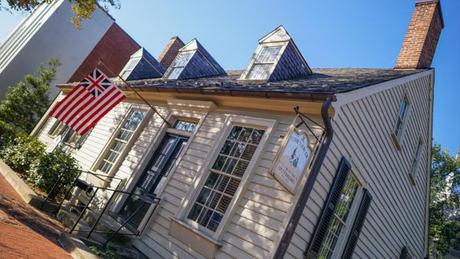 The Hugh Mercer Apothecary was perhaps my favorite stop of all in Fredericksburg as the living history museum transports you to a doctor's office in the late 18th century.
The nurses who give the tour enlighten you on the four humors of medicine (black bile, yellow bile, phlegm, and blood) and show off their medicines while explaining how each will help you expel the sickness from your body. For those who are coming in for their spring checkup, you could've partaken in a bloodletting with leeches as well!
While this one is a bit on the grotesque side, it provides a wonderful insight into the early days of medicine in this country in an experience that I just found to be quite interesting (click the above link to read my full article).
While there are far more museums that you can see with the Your Ticket to History Pass, the above were definitely highlights for me. When you find yourself in Fredericksburg, VA, next, be sure to pick up one of these tickets in order to save some money when exploring these great museums!
Looking to book your next trip? Check out the following services we use!
I was a guest of Fredericksburg Tourism during my visit. All opinions are my own.