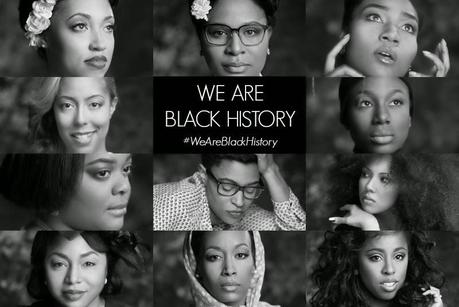 The beautiful ladies of the
Style Influencers Group
, a network that connects brands with influencers of color that are "typically passed over in favor of their white counterparts" began a powerful and history-making photo campaign called
We Are Black History
. The campaign takes a look at historic icons through a more modern recreation using popular digital influencers posing for flawless black and white stills. The influencers were photographed as representations of legendary icons such as Rosa Parks, Billie Holiday, Angela Davis, and Betty Shabazz.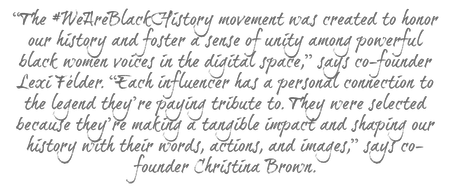 Not only is the photo series a celebration and tribute to the historic women who sacrificed and changed history, but also a symbolism of the women of today moving along with the digital age and impacting history for future generations. It's a wonderful thing to see the similarities in the pictures between modern and historic.
The #
WeAreBlackHistory
project aims to celebrate positive and uplifting voices in the digital community while paying respect to Black History at the same time. Take a look at some of the images taken from the first-ever
#WeAreBlackHistory
photo series shot by photographer
Jerome A. Shaw
.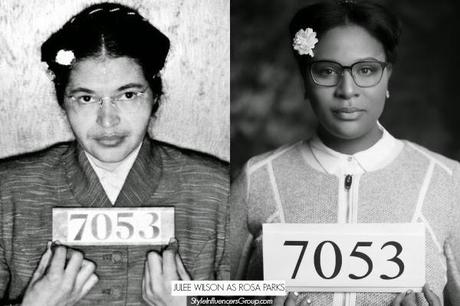 Huffington Post Fashion and Beauty Editor Julee Wilson-Wareham as Rosa Parks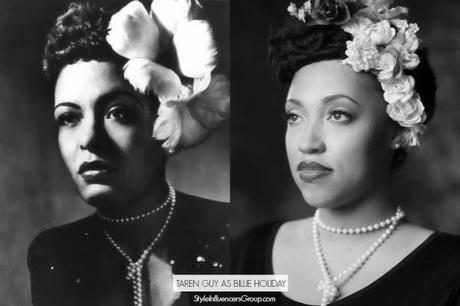 Natural Hair Vlogger Taren Guy as Billie Holiday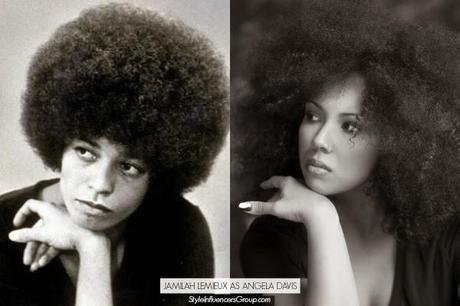 Senior Editor of Ebony.com Jamilah Lemieux as Angela Davis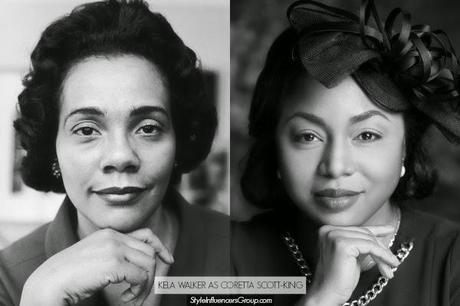 Kela's Kloset Founder and TV Host Kela Walker as Coretta Scott-King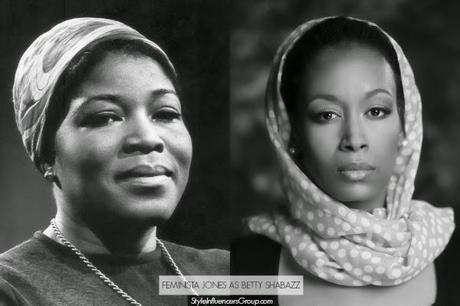 Feminist Blogger and Activist Feminista Jones as Betty Shabazz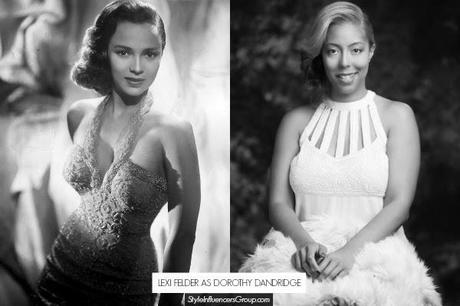 Lexi With The Curls and Style Influencers Group Founder Lexi Felder as Dorothy Dandridge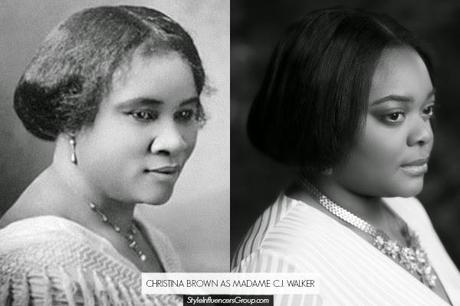 LoveBrownSugar and Style Influencers Group Founder Christina Brown as Madame C.J. Walker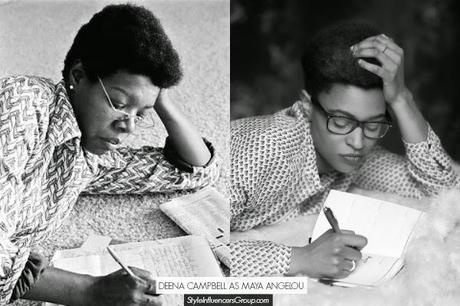 Essence.com Hair and Beauty Editor Deena Campbell as Maya Angelou
Check out more photos from the #WeAreBlackHistory series at Style Influencers Group.
What do you think about the photo homage?