Hey everyone! 
Did you guys see Heidi's post yesterday?
I am FREAKING OUT over the new sticker collection now available at select Michaels stores!
And today I'm going to share a layout I created with some of my very favorite items from the new collection...so, if you haven't done so already, go back to yesterday's post at heidiswapp.com and check out all of the brand new products...then come back here and I'll show you the ones I love the most!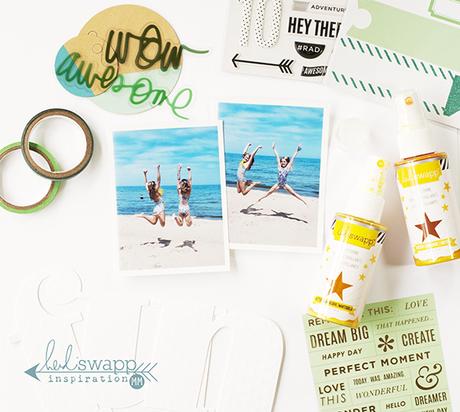 OK...so now that you've gotten a good look at what's available, I'm assuming you've picked your jaw up off of the floor and I can go ahead...
These are my faves...in no particular order:
*those word jumbles...holy moly.
*the dipped tags...I'll need like 20 packs. In every color.
and
*the acetate words...especially the teal pack.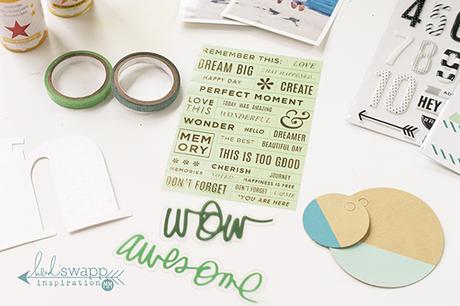 And here's the layout I created: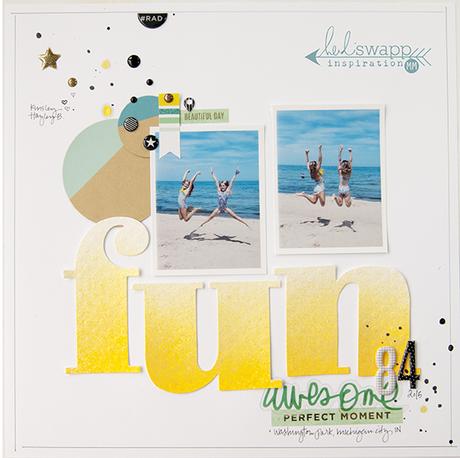 I started my page with my photos and a large word (fun) from Heidi's recent Mixed Media collection (also available at Michaels)...
I sprayed the letters across the bottom with Mustard Color Shine and then added a layer of Butter Color Shine about mid-way up. I left the tops of each letter white to give the word an ombre look.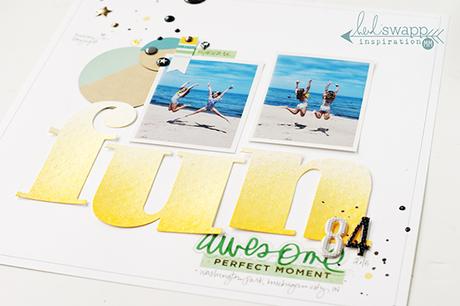 Next I placed my photos and my letters onto my cardstock and then filled in the rest with stickers from the new set...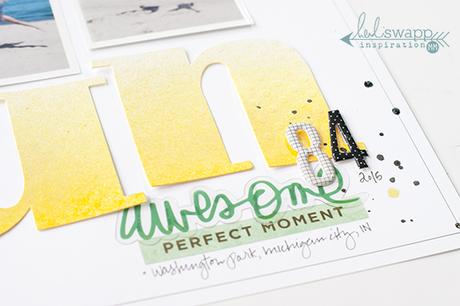 Really now...those acetate words! And I love how the new number stickers all have different patterns on them...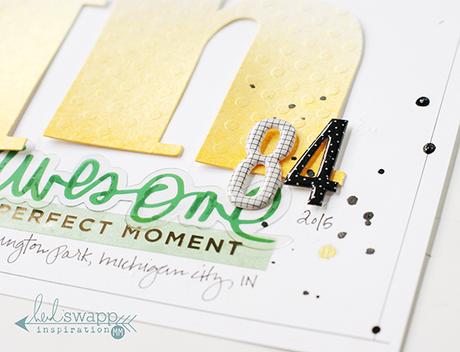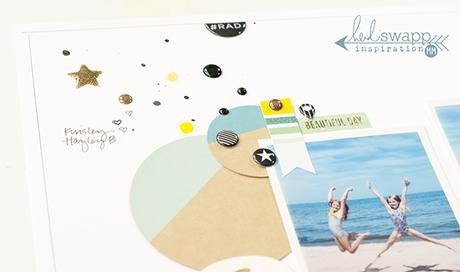 And who says the tags have to be used as tags?
I used mine to help embellish my page...and I love how the neutral kraft with just a touch of color adds so much to my layout.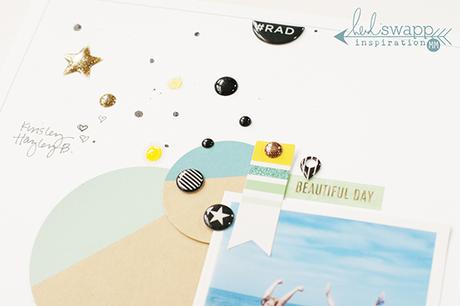 I, for one, still love the whole ink blot look. And I rarely create a page without at least a few. The new icon and enamel stickers are just perfect for adding those finishing touches...without the mess of real ink.
And, in true Heidi fashion, the mix of colors and patterns in each pack work together beautifully for any kind of project you're working on!
Soooo...now I've shared my favorites...how about you? What are you crazy about in the new sticker collection?
SUPPLIES: Acetate Words Teal, Puffy Number Stickers Black & White, Word Jumbles Mint Gold, Label Stickers Teal, Glitter Enamel Shapes Metallic, Glitter Enamel Shapes Black, Dipped Tags Blues, Color Shine Butter, Color Shine Mustard, Color Magic Alpha Dot