Don't forget to enter my July Tupperware giveaway!  I'm giving away my *FAVORITE* Tupperware containers.  Click here to enter.
Today is a good day in my garden.  I had a small harvest, and most of my plants are doing well.  Before I show you today's "haul," I want to update you on my spaghetti squash.  As you know, I have had many problems with my spaghetti squash plants.  I guess I was planting them in the wrong spot, because 2 of my four plants are thriving.  Take a look.
I planted this plant in the spot I was using for my previous (failing) plants, this time from seed, and it's okay, but it's not thriving.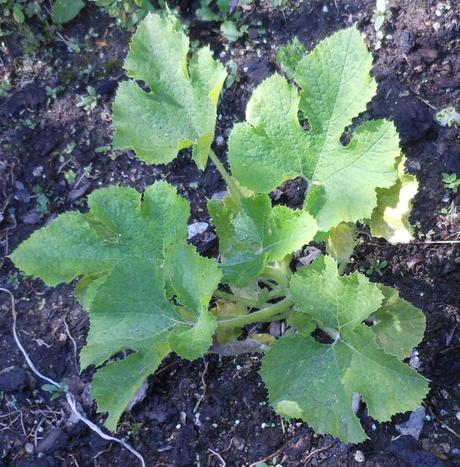 This one is doing a little better, and it may bear fruit, but it's not as huge as these plants can be.
These two plants, which are admittedly hard to see with my orange tree there, are growing like mad!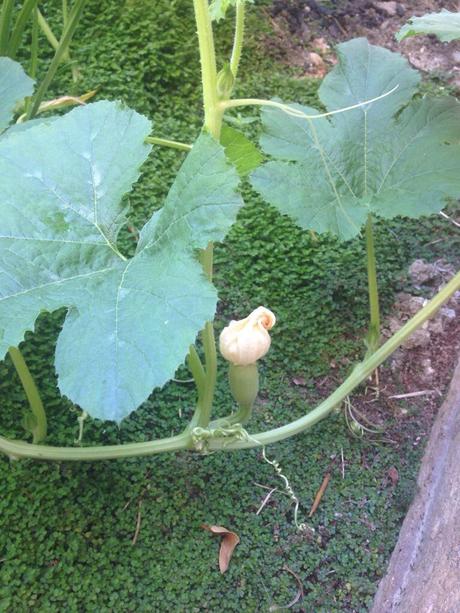 See? I have at least one spaghetti squash on it's way.  I found a couple more this morning, which I hope will grow.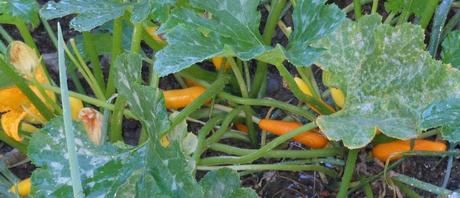 My summer squash plant is also thriving!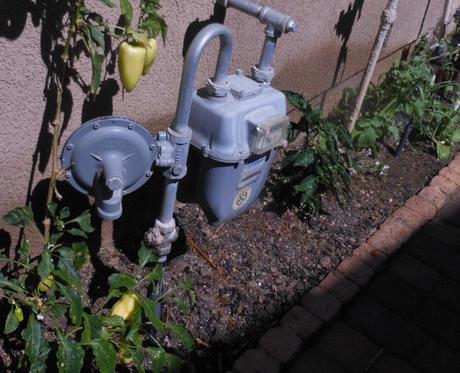 My pepper plants from last year are doing even better than last year!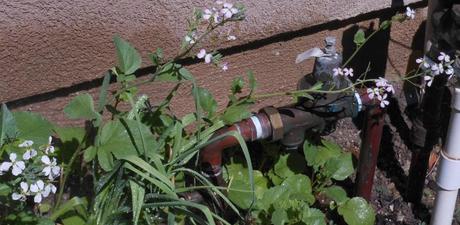 Since I didn't plant many radishes, I decided to let some of them go to seed, so I will have seeds for next year.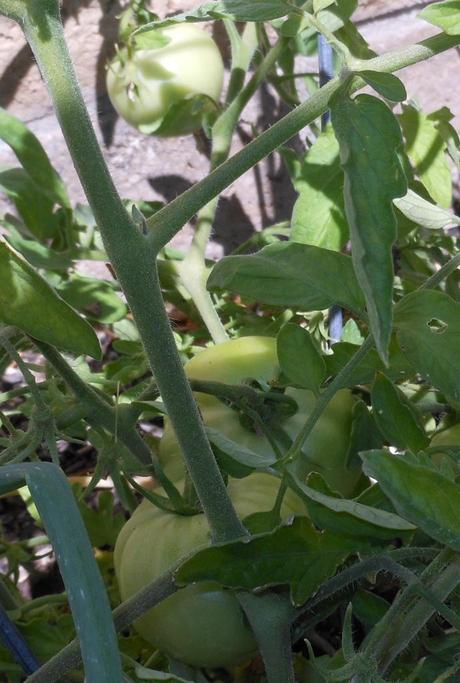 My tomatoes are coming along. I don't think you can see all of them, but this plant has 5 good tomatoes growing on it.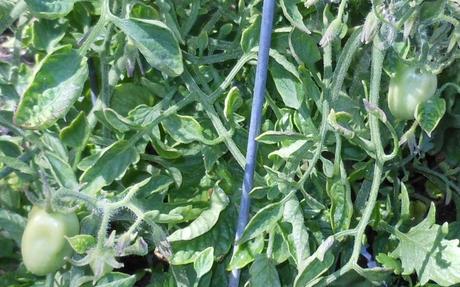 And my Roma tomato plant has started fruiting. Quite exciting!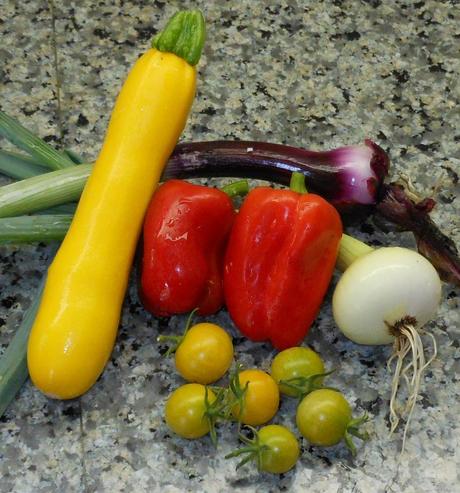 I picked these today: 1 summer squash, 2 red peppers, several yellow cherry tomatoes, and 2 onions (1 red and 1 white). Dinner will be a delicious affair!
So perseverance does pay off!  I think I may actually have spaghetti squash this year!  YEAH!