Award-winning London Walks guide Karen Pierce-Goulding writes…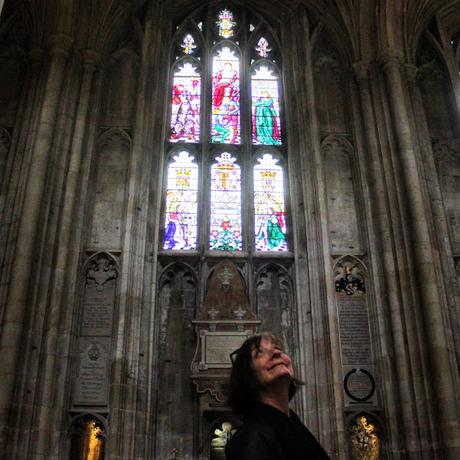 On a trip to wonderful Winchester Cathedral yesterday, I ran into Cookie. 

Here she is…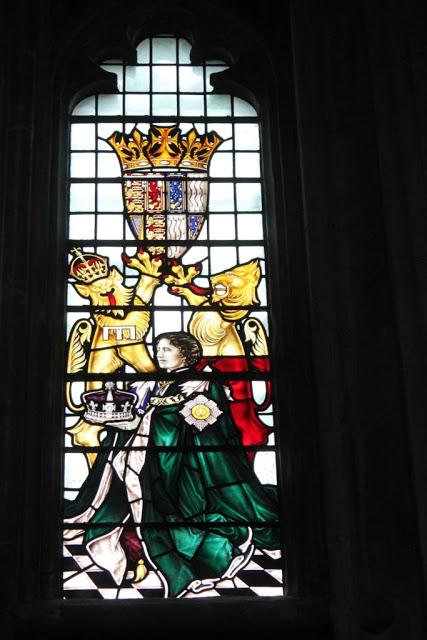 We are just about to launch The Crown walking tour with London Walks and the subject is on my mind – even during our school holiday to Hampshire.
"Cookie" was the nickname given to the Queen Mother by Wallis Simpson, the wife of the Duke of Windsor – the man who would be, briefly, King Edward VIII, the King who abdicated in 1936. In The Crown he is memorably played by Alex Jennings – jaded and bitter and brimming with the best royal baddie one-liners since Shakespeare's Richard III.
The nickname Cookie was given because, in the opinion of the Duke & Mrs Simpson, Queen Elizabeth was "fat" and looked "like a cook".
Her daughter – that's Queen Elizabeth II to you and me – was dubbed "Shirley Temple" because of her childhood resemblance to the plump and curly haired child movie star of the 30s.
Mee-ow.
The Duke called Winston Churchill "Cry Baby" (!) and in one letter to Wallis, he turned to a scattergun approach toward the entire House of Windsor, writing:
"What a smug stinking lot my relations are and you've never seen such a seedy worn out bunch of old hags."
My own favourite nickname for the woman who became Queen Elizabeth, the Queen Mother is The Most Dangerous Woman In Europe. Legend has it that Adolf Hitler himself coined this nickname because of her positive effect on the morale of the British people.


So it seems that the Duke of Windsor wasn't the only Nazi keen to besmirch the good name of the woman born Elizabeth Bowes-Lyon.


The Crown Walk walk takes place at 2.30 pm every Wednesday and at 2.30 pm every Sunday from May 1st 2018 onward. The meeting point is just outside the Green Park exit (by the fountain) of Green ParkTube.
Karen's earlier posts on The Crown…
The Sound of The Crown - The Music of 1952 
Princess Margaret in the 60s
About Your Correspondent
Karen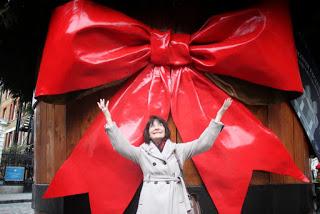 Karen comes trailing clouds of glory. Travel & Leisure crowned her "the world's greatest tour guide." 
S
he hosts the Canadian television travel show "London Next Stop." 
She won the London Tourist Board's Guide of the Year award.
She is, quite simply, a star turn – which is why she's the "go to" London guide for every major media concern. 
A reformed actress and occasional journalist, her gold standard walks are, needless to say, vivid and entertaining.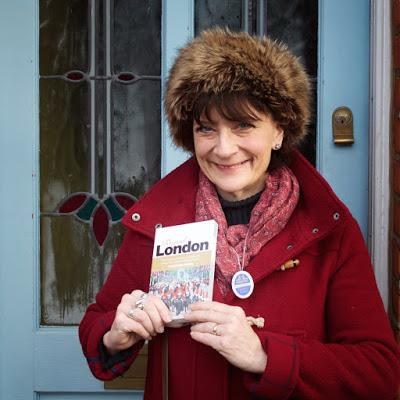 She's the author of Royal London.
* In the run-up to the new tour based on The Crown, and during the spring and summer, Karen will be blogging more about the popular Netlfix series here on The Daily Constitutional. Check out her earlier post – also music-related – HERE


A London Walk costs £10 – £8 concession. To join a London Walk, simply meet your guide at the designated tube station at the appointed time. Details of all London Walks can be found at

www.walks.com

.