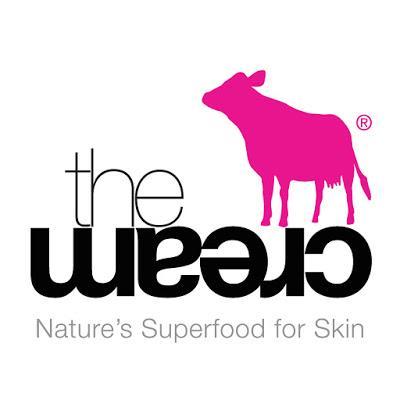 Disclaimer- 
Precious Little Worlds
 have been given some items for free in exchange for our honest opinion for the purpose of our blog, to report back to you the viewers our findings
TheCream
- From The Pink Cow Brand- Nature's Superfood for Skin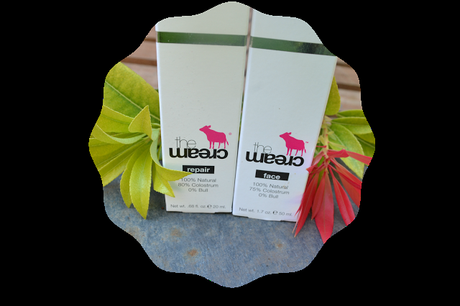 NEW! Colostrum Based, 100% Natural Skincare
Crafted with superior New Zealand Colostrum to nourish, feed and energize the skin. The Bio-Available range includes products for face, hand and body. No chemicals, petrochemicals, parabens or preservatives.
Formulations are clinically tested and EU approved.
The range is hand batched with loving care in Montana USA.
Nutrient dense. Protein Rich. Vitamin Rich. Mineral Rich.
100% Natural. Up to 85% Colostrum. 0% Bul

l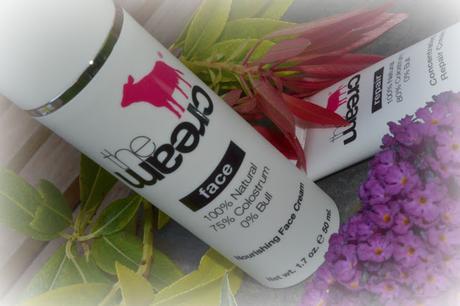 Very excited to bring you a brand that's very new to me theCream from The Pink Cow Brand as you will know from the above information its a 100% natural skincare. 
I'm sure my regular readers will know that I have very troublesome skin and do struggle from time to time and still do.

I do worry about the amount of chemicals that can be found all over our skincare brands but with these you do not have to due to they are 100% natural.

After reading the claims what this brand can do I was sure excited to see what all the buzz could be about.First lets take a look at the items I have been testing out!  NOURISHING FACE CREAM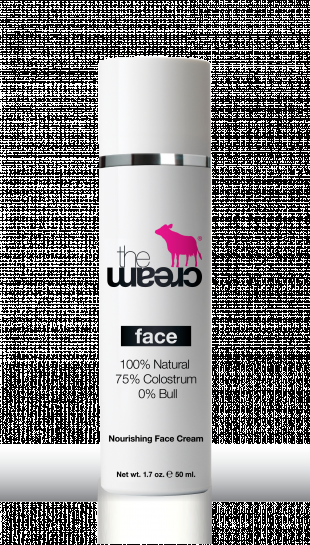 100% Natural. 75% Colostrum. 0% Bull.
50mL/1.7 fl. oz.
RRP US$59
The original and best selling product in theCream range.
Formulated with 75% clean, green New Zealand Colostrum, Nature's Superfood.
Colostrum is:
the most powerful, cell building & complete natural ingredient known.
produced by female mammals for approx. 72 hours after birthing,
is not milk, but the starter or life and completely recognised, accepted and utilized by our cells.
colostrum from grass fed cows is 200x more powerful than human colostrum.
theCream's colostrum comes from New Zealand, the world's best!
Colostrum 'feeds' the skin and activates essential cell function (growth, maintenance and
regeneration).
Other All Natural Ingredients:
Only cold pressed botanical oils (no extracts used):
Organic Aloe Vera, Apricot, Hemp, Blueberry, Sea Meadow Foam, Orange, Rice Tocotrienol, Vanilla & Emu Oils.
Coconut/Palm wax, Organic Bentonite clay, MSM (plant salts), Colloidal Silver, Zinc Oxide (natural SPF), Hydrogen
Peroxide (cellular oxygenation), Naturally occurring Vitamins A,C,D,E,B1,B2,B6,B12, Folic Acid and all 22 amino
acids and trace minerals for total skin health and beauty.
This daily nourishing cream has been designed specifically for the face, neck and décolletage to:
instantly hydrate and improve skin's moisture balance.
smooth the appearance of lines and wrinkles.
improve skin tone and texture.
assist with increased firmness and elasticity.
provide environmental protection (sun, wind, etc).
Use morning and night. Can also be applied throughout the day as required for dry, dehydrated skin.
Super concentrated, so only a small amount is necessary.
Tip: Mix one pump with mineral make-up and use as a foundation for flawless, healthy skin
theCream is 100% Natural. No chemicals, mineral oils, petrochemicals, parabens or preservatives. The formulation
is waterless which means it is a non-diluted product. Packaged in revolutionary airless dispensers, means no
preservatives are necessary and the formulations does not deteriorate in any way.
Bio-available to the skin, meaning cells recognise, readily accept and utilize the formula to receive full benefit.
Clinically tested and EU cosmetic safety approved.
Branding & Packaging
Was not a huge fan of the writing saying Cream upside-down from the brand I just could not get my head around it even thinking of the name plus image did no see why or make the connection why was that way?
Looking passed that do like the colour scheme with the black & white then the cow in pink very effective and works so well.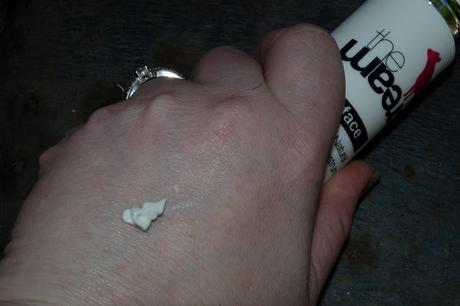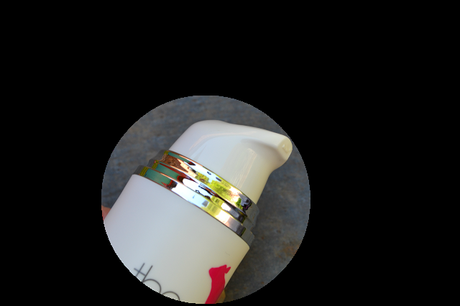 Absolutely love this pump on the nourishing face cream 
For
me my first
impressions from the cream when tested some on my hands is... "is this going to be too rich for me"
I do worry when seeing such rich looking creams thinking its going to be too heavy for me but looks and trying them can turn out very different.
Its a non greasy cream that can be used morning or night for face & neck to give you're skin an texture treat. Have added this into my skin care routine and love using this cream as a primer base for my make-up as I do have some dry patches and fine lines around my eye area.
As I have mentioned with my skin do tend to flare up with items but this is a very good one for me as had no reactions bad from both of the products which is fantastic new for me when using new brands plus items.
"Give your skin the drink it deservers with this enriching natural face cream".
RepairConcentrated Repair Cream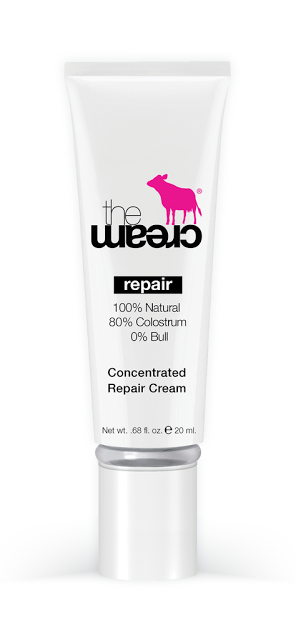 20ml /0.68 fl. oz.
US $45.00
A super-charged, intense cream with 80% Colostrum and a revolutionary
botanical blend (Blackcurrent & Sunflower Oil concentrate and Crysanthus
Bulb extract), to assist in calming redness and irritation.

Apply to problem areas as required.
lace a small amount on a band-aid and apply overnight on problem areas
For problem, troublesome skin issues.Ideal for use on delicate/baby skin to soothe and calm.
Softens and moisturizes, to support the skin.Helps reduce the appearance of redness and irritated skin.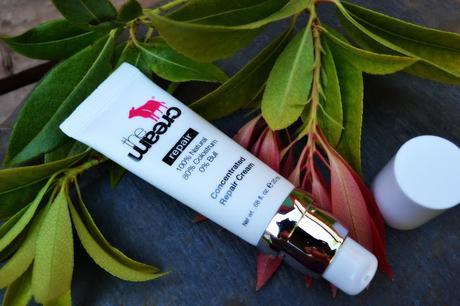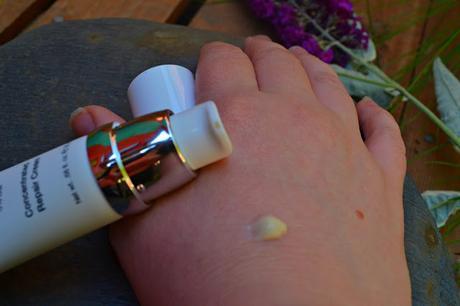 The texture from the repair cream is so nice and light with such invigorating smells you get it too.
I have been using this in my daily routine
and doted it over my spots before applying my make-up you don't have to do this but its something I like to do. Then at night apply a layer to get double benefits from the repair cream as I do have lots of redness on my skin, finding just on the first week my skin has not been as red and sore as its tends to be.
Very good on healing and calming your skin.
Final Thoughts

Been so surprised by the Pink Cow Brand on how good skincare they are bringing us and have to say looking at more items from this brand as had some good results / benefits from these items.

Yes I know what I said at the beginning that was not convinced on the branding but its growing on me the more and more I use the items, have been sold and cant get enough from this brand such powerful skincare without all the nasty chemicals.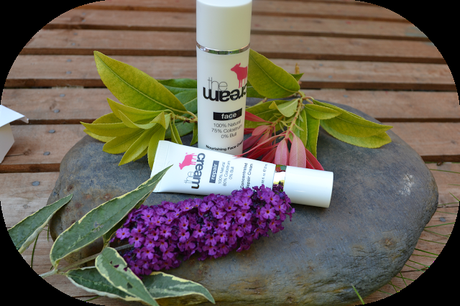 The full range is available to order online at 
www.thepinkcowbrand.com
Or in the UK
http://www.naturalorigin.com/nourishing-face-cream.html