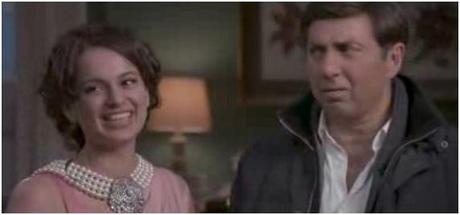 T Series Films has unveiled the trailer for the romantic comedy film I Love New Year. The project is directed by Radhika Rao and Vinay Sapru. It is produced by Krishan Kumar and Bhushan Kumar. Music for the film is given by Pritam.
Sunny Deol and Kangana Ranaut play the lead roles. The other star casts include Prem Chopra, Reema Lagoo, Navin Chowdhary, Manoj Joshi and Virag Mishra.
I Love New Year will hit theatres on April 26th.
Hit the video to watch the trailer for I Love New Year. 

Plot:
The movie 'I Love New Year' is about two strangers, a beautiful musician (Played by Kangana Ranaut) and a serious Wall Street banker (Played by Sunny Deol), that have a chance encounter on New Year's Eve that the banker can't seem to remember.