by Nina
Well, we might not agree with New York Times "science writer" William Broad about his stance on yoga injuries (see, for example, Dr. Timothy McCall's response and Dr. Ram Rao's response to his claims that yoga is "remarkably dangerous for men,") but he certainly has given us in the yoga world a lot to talk about!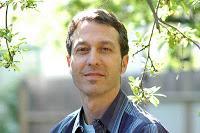 One of our favorite MDs (Baxter)
So we're very excited here at Yoga for Healthy Aging that two of our staff members, Dr. Baxter Bell and Dr. Timothy McCall, will be participating in a YogaUOnline telesummit Yoga Injuries—Fact or Fiction from April 10-14, 2013. Along with our two favorite MDs, the telesummit will also feature Judith Hanson Lasater, Dr. Loren Fishman, Roger Cole, Julie Gudmestad, and other expert teachers.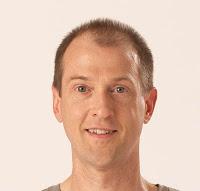 The other favorite MD (Timothy)
Eva Norlyk Smith, Ph.D., the managing editor of YogaUOnline, has this to say about why the debate about yoga injuries is important:
"Why is this debate worth some serious attention? Because Broad offers up some pretty strong claims about a practice otherwise known for its extensive health benefits. In his book and accompanying articles, William Broad argues that yoga comes with a more extensive and severe risk of injury than the yoga community has faced up to.Leading members of the yoga community, on the other hand, have pointed out that Broad's writings -- while replete with implied connections -- offer no solid evidence to back up the serious claims. Others have pointed to the somewhat suspicious timing of Broad's enthusiastic drumming of the alarm, which coincides with first the hardcover, then the softcover publications of his book."
For a preview of the telesummit, you can check out the interview with Timothy that Eva Norlyk Smith, Ph.D., recently published on the Huffington Post
The Yoga Injuries Debate: How 'Dangerous' Is Yoga, Really?