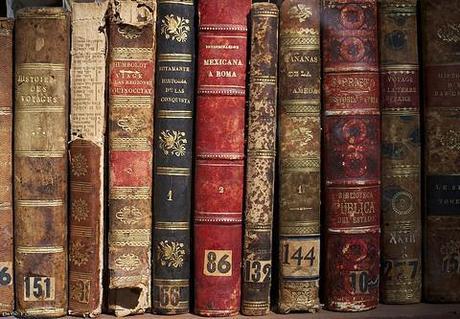 Books: not so dusty after all? Photocredit Maguis and David http://www.flickr.com/photos/magdav/5399905776/sizes/m/in/photostream/
The world of books has this year seen some fine volumes published, but it's also been no stranger to controversy. There have been battles to save libraries; the unstoppable rise of tablet computers; and, of course, the usual cut-throat snarkiness we expect from the ivory towers of literarydom. Oh, and Robert McCrum gave his top 50 tips about the literary life in The Observer.
Here's what happened in the book world in 2011, from the best, most interesting and controversial books, to the best, most interesting controversies:
The awards. Perhaps the most important story of the year was the hoo-hah about the Man Booker Prize. The award, purportedly for the best novel of the year, was chaired by ex-head of MI5 Dame Stella Rimington. Also on the panel was ex-MP Chris Mullin, who claimed that he liked books to  "zip along." It was revealed that Rimington, rather than actually reading the books, liked to have her Kindle read them to her in her car.  The shortlist caused much controversy, with New Statesman critic Leo Robson saying that the Booker should be about "celebrating novels," not just selling them.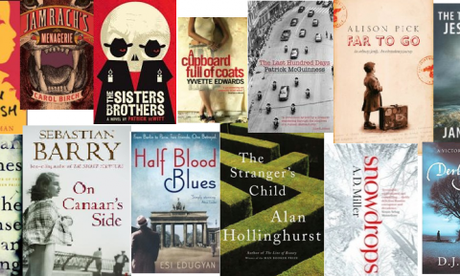 Some of the longlisted books. Photocredit: TheLiteraryStew.Blogspot.com
Ultimately, the judges chose the only "literary" book on the list – Julian Barnes' The Sense of an Ending; which many commentators agreed was not his best. The disputes called into question the very nature of the prize itself, as well as that of the "literary" novel. A group of angered literary types has even decided to set up its own, rival award, the Literature Prize. The Booker committee is evidently worried, as this year it's gone for some more serious types on its committee, including Sir Peter Stothard and, um, actor Daniel Stevens of Downton Abbey – although, as Sameer Rahim pointed out in The Daily Telegraph, Stevens has his own serious literary credentials.
The Booker's sister prize, the International Man Booker, also came in for some stormy weather, when judge Carmen Callil walked out over the panel's choice of Philip Roth. She said his prose was "ugly" and "stilted." The Nobel Prize for Literature caused some raised eyebrows, too, as it was given to Tomas Tranströmer, a Swedish poet, who, as an LA Times blog noted, is "well known in Sweden."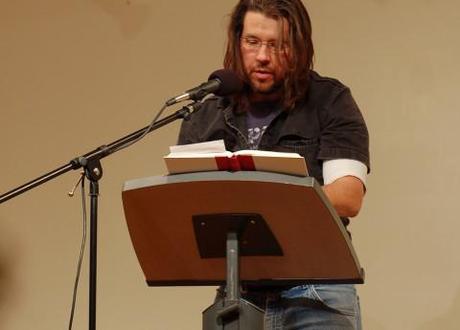 David Foster Wallace. Photo credit: Steve Rhodes
Goon squads, cult authors, and Bad Sex. In international fiction, American writers were strong. Many agreed that Jennifer Egan's A Visit from the Goon Squad was one of the most interesting, a polyphonic, dazzling work of interconnected stories ranging from farce through melancholy to tragedy.
Jennifer Egan in A Visit From the Goon Squad even makes "attempted rape funny," said Sarah Churchwell in The Guardian.
Keith Miller in The Daily Telegraph praised Jeffrey Eugenides' The Marriage Plot, about Brown University students in the 1980s, and also singled out the late David Foster Wallace's unfinished The Pale King – about a tax assessment office.
We saw Haruki Murakami's mammoth 1Q84 draw queues of people eager to clutch at its three volume fantastical hugeness; as if that wasn't enough to cement his greatness in the international psyche, Murakami was also nominated for the Literary Review's Bad Sex in Fiction Award. He didn't win, however – that accolade was saved for another American, David Guterson, for his Oedipal sex scene in Ed King. The longlist was shared with another king – Stephen King's 11.22.63, who had penned a time-travelling novel about trying to stop the assassination of John F Kennedy.
"Her head bonked on the door. 'Ouch,'I said. 'Are you all right?'" from the passage by Stephen King nominated for the Literary Review Bad Sex Awards.
Bleak wit, bisexual poets and a sexed-up Jane Austen. On the English side, the final part of Edward St Aubyn's Melrose series, At Last, also had the critics slavering with its mixture of elegance and bleak wit. Alan Hollinghurst's The Stranger's Child, a luscious novel set around a fictional bisexual first world war poet, was a delight for many. Ali Smith's There but for the was a clever study of humanity in which a stranger shuts himself into a spare room and refuses to come out. A hidden gem that received excellent reviews was Cressida Connolly's My Former Heart, a lovely study of three generations of women and their relationships.
And let us not forget, on the lighter side, that this was also the year in which Jane Austen was "sexed up", as Periscope  noted; Pride and Prejudice: Hidden Lusts saw Mr Bingley with designs on Mr Darcy, and a dominatrix Lady Catherine de Bourgh.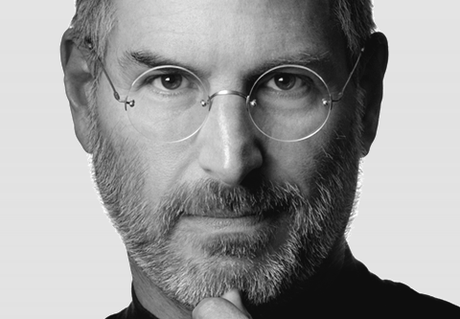 The cover image of the new book on Jobs.
SHOUTING, Dickens, Steve Jobs and, er, Amy Winehouse's dad. Whizzing over to non-fiction, Caitlin Moran's How to Be A Woman has just garnered the Galaxy book of the year award for its mixture of wit and feminist SHOUTINESS. For the more literary type, Claire Tomalin's biography of Charles Dickens has gathered its fair share of critical eulogies, whilst  a biography of James Joyce by Gordon Bowker made Nicholas Shakespeare in The Daily Telegraph very happy indeed. Jeanette Winterson's memoir, Why Be Happy When You Can Be Normal?, was one of the most mentioned books of the year in books of the year lists, said David Sexton in The Evening Standard, as was Nicola Shulman's Graven with Diamonds – "impressive, given her subject (Sir Thomas Wyatt)."
This was also the year that saw a biography of Apple supremo Steve Jobs, in which we found out all about his harsh character and habit of washing his feet in the toilet bowl. Nice. And Amy Winehouse's father has threatened to write a book. We can but live in hope. But at least we've got something to look forward to, in the shape of Pippa Middleton's party book  - for which she's been reportedly paid £400,000.
T S Eliot was a banker, remember? It's been a great year for poetry – and for stories about poetry. Though there wasn't as much skulduggery as in recent years, which saw hideous infighting over the Oxford Poetry Professorship (leading to Ruth Padel smearing Derek Walcott with claims of sexual harrassment on students), poetry was most recently in the news because poet Alice Oswald withdrew from the T S Eliot prize on the grounds that it was sponsored by a hedge fund, Aurum. Perhaps she had neglected to remember that T S Eliot was himself a banker.  There was an "impressive" collection from Poet Laureate Carol Ann Duffy, The Bees; as well as from John Burnside with Cat Bone, winning the Forward Prize for Poetry, and Rachael Boast's Sidereal, which won the Forward Prize for best first collection. But don't worry, there was a spat – at the usually serene Poetry Society, which saw this year's Costa Award winner (for her sterling collection, On Mutability) Jo Shapcott resigning.
Gruffalo soldiers and Roald Dahl's hut. This year in children's books saw Gruffalo author Julia Donaldson being appointed Children's Laureate. The Roald Dahl Funny Prize went to The Brilliant World of Tom Gates by Liz Pichon, about a naughty, scribbling schoolboy, whilst the Waterstone's children's book award want to Sita Brachmachari's Artichoke Hearts.  Patrick Ness won the Carnegie award for his fascinating, dark picture book, Monsters of Men.
"I love Roald Dahl but half a million quid to relocate a shed? Really? And the continuing royalties won't cover that anyway?" yelped one Twitter user, quoted on The Guardian.
And finally, there was Roald Dahl's hut. Yes, the place where the man himself used to craft his much-loved stories became the center of its own controversy as the Dahl family was labelled stingy for wanting to raise £500,000 to renovate it. Although Periscope would appreciate such a sum to furnish its own reading hut – to which it will now be retreating.
More Books »