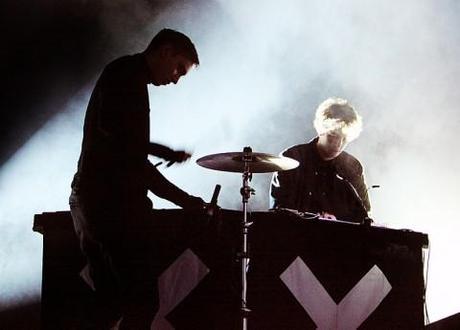 The xx release long awaited second album. Photo Credit: Flickr.
The background
The xx burst on to the scene in 2009 with their eponymous debut album XX. It went platinum, won the Mercury Music Prize and, as The Guardian puts it: "[T]hey crept into the nation's lives by stealth as well as design, their nocturnal sex music soundtracking pretty much any non-jubilant broadcast moment of the past three years." Now they are back with their follow-up album Coexist, and critics are convinced that The xx are no one-hit wonder.
Signature sound
Rather than bemoaning a lack of musical evolution, critics seem both relieved and jubilant that The xx are much as they have always been – enchantingly depressive. Of Coexist's opening, almost happy, track 'Angels', NME seem practically incensed: "It all feels wrong. A happy xx? Next we'll find out that Leonard Cohen's enrolled in Clown College. But seriously, dearest xx, please stay melancholic and don't ever, like, take up jogging or anything like that." There is little else to concern NME in Coexist, however, as The Times's Will Hodgkinson calls the album "a dour listen." Reassuring or not, The Telegraph observed that the band have "lost the shock of the new", but Coexist is "effectively a refinement of their noirish, dubby (and dubsteppy) late-night lover's pop." Yet The Guardian notes that they "may have stuck close to the template of their first album – Coexist is yet another barely there album in which the dawn seems far away – but it's hard to imagine anyone minding, so compelling is their signature sound."
Developments
The xx, has, however, made strides to keep their sound original. Praise here belongs to programmer Jamie Smith, who most critics have credited for moving the band's sound forward. Oft mentioned is his work since their debut album, remixing Radiohead, Adele and Drake, and bringing this new assurance to The xx. The Financial Times praised his "club-literate beats" and NME credited him with "fighting an uphill battle to keep The xx's sound as fresh as it possibly can be." The Times noted this progression in Coexist: "[I]t is a development, with traces of house music creeping in on the standout track Swept Away and the band's previously elliptical lyrics replaced by heartfelt expressions of love and loneliness." The Independent certainly appears impressed, calling the album "an even finer piece of work" than their debut.
Masters of silence
The Telegraph declared that "the xx still do silence better than anyone." In this respect, Coexist seems to deliver: The Independent called the album "unfailingly minimalist" and The Guardian observed that "there is so little sound here"; indeed, "Smith inserts a few seconds of radio silence: so pregnant you want to give it your seat on the bus."