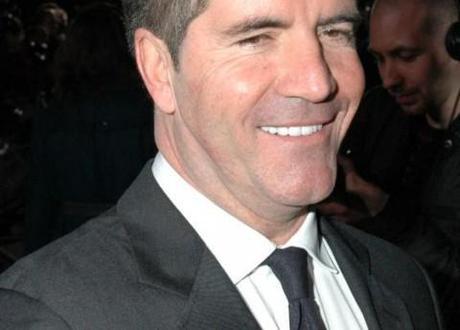 Simon Cowell: He's not smiling any more. Photo Credit: Wikipedia commons
Britain has spoken: boyband Nu Vibe has become the first casualty of the X Factor public vote. Tulisa's group lost out to tight-trouser aficionado Frankie Cocozza in the Sunday night sing-off.
No vibe. Louis Walsh branded the band "No Vibe" after their performance of "With Or Without You" on Saturday's show. As Stuart Heritage pointed out on The Guardian's liveblog, at least Nu Vibe's choreography was an improvement on last week: "Cleverly, they've all been put on tiny plinths so that they can't flap about like a bunch of terrible gonks again", he noted.
Cheer up Tulisa. But Tulisa can take heart from the fact that her other boyband are riding high in the public's affections. The Risk, who were constructed Frankenstein-style from parts scavenged from failed X Factor boybands, are current favourites to win the show, according to Oddschecker.com.
No talent. According to Jan Moir in The Daily Mail, Nu Vibe aren't the only X Factor flops: "Is it my imagination, or is the level of talent on the show at an all-time low?" she asked. Apparently, Ms Moir was unimpressed by performers such as Johnny Robinson, whom she described as "a sunken-cheeked, Kylie-obsessed castrato."
No viewers. Colin Robertson reported in The Sun that Simon Cowell "exploded in fury" after learning that The X Factor has lost two million viewers. Cowell, who has presumably been distracted thus far by the unprecedented success of the US version of The X Factor, apparently plans to turn his fury on judge Gary Barlow, having already "torn a strip" off the production team.
No spell check? Putting aside his impending Cowell-beasting, the Take That singer was in reflective mood after seeing his act in the bottom two: "Poor Frankie, I feel so responsible! At least he's still herr", he tweeted.