Those of you with a sweet tooth might want to look away for the next few weeks as I will be bringing you some food/snack/recipe ideas for the worlds top selling chocolate bars. Today's snack bar the the classic Reeses peanut butter cups. Eaten and indeed loved all over the world they are basically chocolate-coated peanut butter goodness. But their plain sounding design doesn't prevent people from making amazing things with them…
The World's Top 10 Best Reese's Peanut Butter Cup Recipes
..
10 – Brownies
If you enjoy a nice chewy brownie like me, then you will love these ones made with peanut butter cups.  This recipe from Hersheys own website is well worth a visit if only to see all the other delicious recipes it offers.
9 – Truffles
Made with graham crackers, and melted dipping chocolate they are bite sized, but big on taste. There is a recipe and making guide in the image link if you fancy making some. But do make sure you send some to me for testing.
8 – Deep fried
Much like all the recipes in my post "Top 10 Deep Fried Desserts" these are simple to make and look disgusting. But I am sure they are a taste sensation. No recipe or making guide in the image link, but you really shouldn't need it. 
7 – Popcorn
If you are planning a movie night party or maybe just some friends around to watch a sport event, why not serve them some Reese's Peanut Butter Cup popcorn, and best of all is if you follow the recipe and making guide in the image link you can make then in about 10 mins! Perfect for a surprise TV movie night in.
6 – Cookie Pie
Made with crushed pretzels, milk chocolate chips and of course Reese's Peanut Butter Cups. They all come together to make this amazing dessert pie, than when served with ice cream sounds like a super delicious treat. Making guide and recipe in the image link.
5 – Mini Cakes
Call them mini cakes, or cup cakes, it doesn't change the fact that this tasty recipe is simple to make, but looks amazing. Once again from Hersheys own website so you know it is a good, well thought out recipe.
4 – Martini
For those of you that have a bit more decorum than shoving a load of super sweet desserts down your throat comes this thirst quenching Martini recipe idea. A few of these at a nice neighbourhood BBQ would go down rather nicely. Making guide and recipe can be found once again by clicking on the image above.
3 – Trifle
Sure it looks like a sugar coma in a bowl, but one that I am happy to enter. With layer upon layer of Reese's peanut butter cups,crushed brownies and double cream, it sounds like a dream dessert in a bowl, and one that I would love to try.
2 – Cookies
Quick and simple to make these bite sized cookies are a good party food recipe that is sure to make them keep on coming back for more. Full recipe and making guide can be found by clicking on the image.
1 – Cake
It is not often you get a cake of this calibre that comes with a fantastic step by step, image driven making guide. But that is exactly what you get with this one. When you are done licking the screen you can click the image and try to make your very own. (Then send me some for testing purposes.)
Sign-up for the daily top 10 round-up
*
. Enter Email Address
*
View previous campaigns.
Powered by MailChimp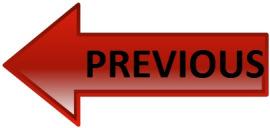 Click to View Previous Post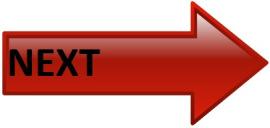 Click to View Next Post
.