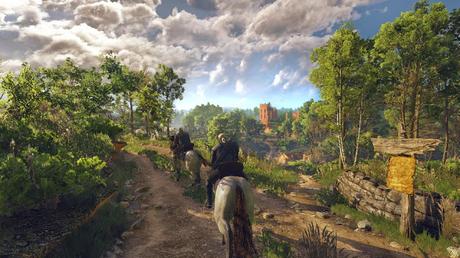 The Witcher 3 releases on PS4 and Xbox One just 18 months after the systems launched, and with games looking this good, CD Projekt VFX artist Jose Teixeira is excited about what the studio may be able to produce in the coming years.
"We know where the limits are, and it's up to us to do as much as possible within them," explained Teixeira in relation to working on PS4 and Xbox One. "That is a necessary challenge, and one that every gamer greatly benefits from.
"Take the last generation consoles – compare a game from the first and the last year – it's the same console, the same 'performance limits', yet the game looks so much better! Let's think of it this way – The Witcher 3 is coming out in consoles that are about one and a half years old, and it already looks this good!"
He added: "Based on our experience making this game, the lessons we've learned, the ideas we already have to be able to do even more within these same limits... I, for one, am already super excited for the next couple of years."
The Witcher 3 launches on May 19 for PS4, Xbox One and PC.