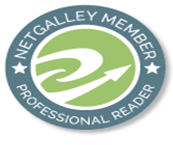 The Witch Who Came In From The Cold: Season One
Published by Serial Box Publishing
Ebook
Published 1 June 2016
237 pages
Review copy
Buy the book: affiliate's link
I was given a copy by the publisher via NetGalley and voluntarily reviewed it.
WHAT'S IT'S ABOUT
Through a haze of cigarettes and vodka there lies a version of Prague in the heart of the Cold War, where spies practice sorcery in their games of intrigue. While the political lines may be as clear as the Iron Curtain, the battles of magic seldom stay clean and the combating forces of Ice and Flame dance across borders and loyalties. Tanya Morozova is a KGB officer and the latest in a long of Ice sorceresses; Gabe Pritchard is a CIA officer and reluctant Ice recruit. Enemies at one turn, but forced into alliances at the next, their relationship is as explosive as the Cold War itself.
The Witch Who Came in from the Cold is an episodic serial presented by Serial Box Publishing. This collected omnibus edition gathers all 13 episodes from Season 1.
EXTRACT
Tatiana Mikhailovna Morozova lay on her belly on the slate of roof tiles, trying not to let the cold harden her muscles (A LONG, COLD WINTER
WHAT I THOUGHT
I enjoyed season one of The Witch Who Came in from the Cold (clearly inspired by John Le Carré's famous novel). I loved the magical elements in the novel focusing on a war between two magical factions as well as the tensions between the US and Russia. I thought the idea for this series was original, a sort of magical Cold War novel. I really wanted to love this but the bouncing back and forth between espionage and magic was a little OTT and confusing at times. I think this could have been blended together a bit better. I enjoyed the paranormal aspects a lot more and the espionage chapters left me cold at times. I found myself racing through the espionage sections to get to the next paranormal part. The Witch Who Came in from the Cold is a good idea and I did enjoy it but felt it wasn't executed as well as it could have been.

Published