The Wishing Tree – Emotional Journey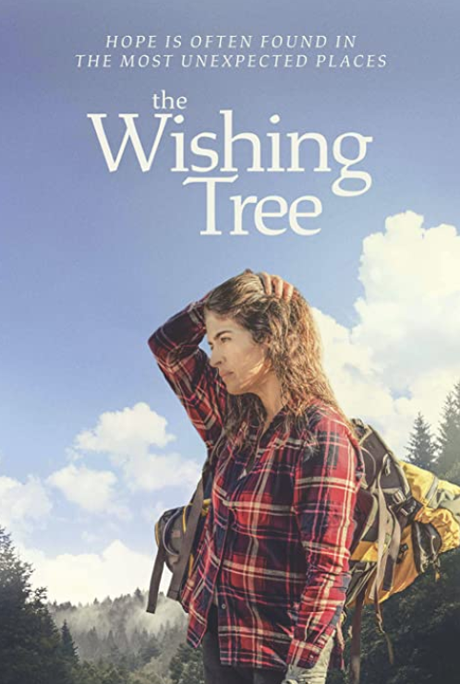 Director: Laura Adamo
Writer: Laura Adamo, Dominic Auld, Shephen Chambers (Screenplay)
Starring: Laura Adamo, Sebastien Roberts, Altair Vincent, Jake Michaels, Valentina Battrick, Brigitte Robinson, Louisa Martin
Plot: The Wishing Tree is the story of one woman's hiking expedition initiated as a quest for perspective, peace, answers and ultimately a way to heal from personal tragedy. While hiking, Julia runs into Caleb and Ryan, two guys who are also dealing with their own demons. An unexpected journey of self-discovery and transformation that illustrates, sometimes hope can be discovered in the most unlikely ways. The film is set against the most stunning backdrop of the Northern Ontario hiking trails.
Runtime: 1 Hour 24 Minutes
There may be spoilers in the rest of the review
Story: The Wishing Tree starts as Julia (Adamo) suffers her own tragedy, leading her to hike the Northern Ontario hiking Trail, here she meets an old friend in Caleb (Roberts), who is traveling with Ryan (Vincent) who are on their own journey of self-discovery.
As the three start traveling together, they start to let their emotions take over their journey, giving them a chance to explore moments they have never been able to let out before.
Thoughts on The Wishing Tree
Thoughts – The Wishing Tree is a story that will give us a journey of self-discovery for three people who are lost in their lives, a person who has been through unthinkable tragedy, an addicting on the road to recovery and a man hiding his true feelings about himself. The three will learn they need to let their feelings and emotions out on the journey, which will give them a chance to move on with their lives. This is the kind of journey we will see the ups and downs of life, showing us what can destroy us, but what can make us stronger. The performances from the three leads are strong, with each actor getting their chance to explore the journey their characters are going with, giving us an emotional impact to the events of the film. The Northern Ontario Hiking Trail also makes for a beautiful backdrop for the film, showing the peace created in the world.
Final Thoughts – The Wishing Tree is a soothing emotional journey