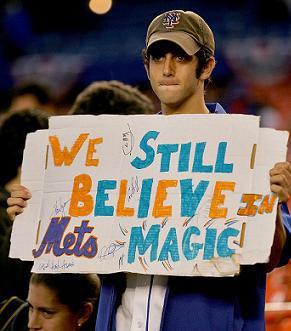 Well, we survived The Rapture. I was walking across the Brooklyn Bridge and kept waiting for the wire supports to start snapping, but it just never happened. So I continued walking and cursing at the hipster bikers until I returned to the country of Manhattan.  Thank god, because this was a big weekend in sports, and life would have sucked without the internet.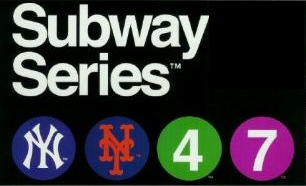 The AL East Race for Supremacy:  The Yankees took two of three from the Mets this weekend, as New York's junior varsity team rolled into the Bronx for a visit.  Yesterday, the Yanks won 9-3, with a combination of small ball and a wild seventh inning where we scored eight runs.  After dabbling in the trade market, ARod played his first game for Joe Girardi's Braces and promptly went 4-for-5; his hip scares the hell out of me, but welcome to our first-place club, Princess Purple Lips.  Robinson Cano will be joining him on Thursday, and I am sort of excited about my successful weekend wheeling-and-dealing.  I am not as excited about the Red Sox, who unsurprisingly are creeping up from behind in the AL East.  They have won eight of their last nine, and sit a half-game out of first place – where the Yankees and Rays sit uncomfortably at the moment.  With Seattle and Toronto on our plate this week, we have the chance to add some padding, but only if the Sox succumb to Cleveland and Detroit. The Sox pitching staff is sort of a mess right now, so we need to take advantage. The Mets, on the other hand, shuffle off and return to Queens as irrelevant as ever.  I really do feel badly for David Wright and his fractured back.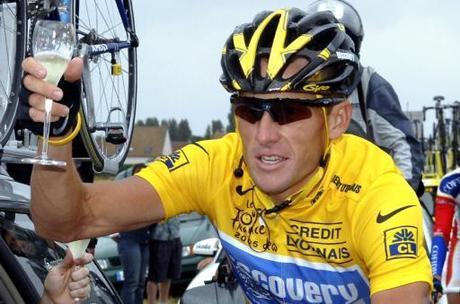 Live Strong (and Shady): We have now gotten to the point where everyone is selling out Lance Armstrong.  His house of cards is officially blowing over, and it is almost painful to watch his teammates admit the truth in striking detail, as Lance defiantly denies everything.  It is Roger Clemens 2.0, but without the entertaining and ridiculous congressional hearing to set the stage.  And this is worse.   I could write an entire post about Lance and the implications of his potential PED fraud, but I think his case is, by far, the dirtiest.  Our government may have unintentionally bankrolled U.S. Postal's drug operation.  And this man built his entire career around surviving cancer and miraculously beating the odds (and his world-class competitors).  I give him all the credit in the world for that.  But he has made billions of dollars on his flawless image, which we now know was nothing more than a carefully constructed fiction.  One laced with intimidation and scandal.  He just cheated better than his anyone else in cycling and we have celebrated it for years.  But the details are damning and undeniable.  And the whole thing is just gross.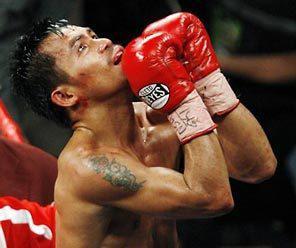 When Sports and Sex Don't Mix: Manny Pacquiao, world-champion boxer and new-found politician, would like to ban condoms in the Philippines.  According to him, "God said, 'Go out and multiply.' He did not say, 'just have two or three kids."  Okay, we won't get into a "right to choose" argument here. But I bet if we asked him, God would also say "do not spread AIDS or other sexually transmitted diseases; please be as safe as possible, since it is unrealistic to think that people are just going to stop having sex." That said, I am not very religious and am simply grateful to have survived The Rapture, so what do I really know?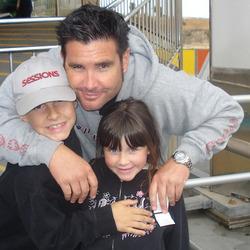 Capture of the Cowardly: The LAPD finally got somewhere in the Bryan Stow beating.  On Saturday morning, the SWAT team entered an East Hollywood apartment complex, used loudspeakers to communicate with the residents of Apartment 25, and finally took the assailants who savagely beat the paramedic and father of two at Dodger Stadium.  It was quite the scene.  Hundreds of other residents gathered outside, as the cops had their weapons drawn.  The two assholes will be charged with attempted murder.  Sadly, Stow remains in critical condition at San Francisco General Hospital. 
Tom Brady Crosses the Border: There is no real point to this paragraph, other than to share with you this incredible picture of Tom Brady on a water slide. His hands, god, his hands.  It is precious. Let's have a caption contest in the comments, shall we?


Learn How to Read: If you haven't already contacted me, join the first CDTF book club! We will be reading Those Guys Have All The Fun: Inside the World of ESPN, which is being released this Thursday and which is sure to be scandalously awesome.  So grab a copy, send me an email at

[email protected]

, and join our discussion about the World Wide Leader.
Have a great Monday and a great week, everyone. Please use condoms, avoid PEDs, pray for Bryan Stow (and the Mets), curse the Red Sox, make fun of Tom Brady, and go to Barnes & Noble.  Okay, I am out like a fat kid in dodge ball.