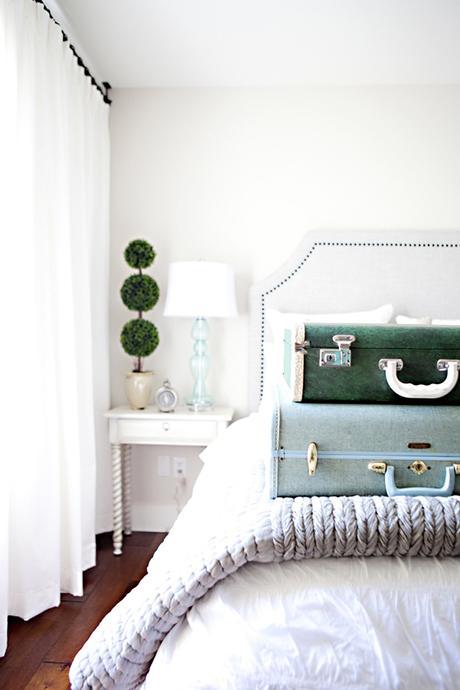 ● Would love one of these in my living room. ● Are you an introvert and run your own business? Here are some tips to keep it going.
● What do you think of b&w checkered floors? I find them really gorgeous.
● Awesome kitchen redo (hint: xl brass pulls and mint cabinet fronts look so good together). ● I spend most of my waking hours sitting on a chair working. I should probably do a few of these for the sake of my well being.
● OMG, a roasted strawberries milkshake? With extra chocolate pistachio brittle? OMG.
● Not sure I can make one of these, but they sure look stunning. ● Love the new collection of handcrafted textiles by Swift. Also, love their 10% sale until 4/12! ● Cutest canvas basket to store away toys in a kids room.
● Shopping for the perfect beach inspired bedroom.


● Last week: Modern sophisticated houses on Syros island.
●
Last week:
10 best elegant white table lamps.
● Back on 2014: Contemporary kitchens with cement floor tiles.
●
Back on 2013: Styling experiments in my living room.
Happy weekend and happy Easter to those who celebrate :)
Join the fun