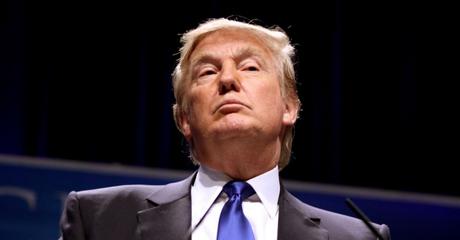 I don't think most people realize how dangerous this President is.
Besides watching a great deal of Fox TV (it's not "news") and then responding to it all, he is also, according to news reports and this from Gabe Fleisher at 
Wake Up To Politics
today:
"Trump has reportedly been musing about firing Rosenstein lately, which would give him more control over the Russia probe. According to CNN, the White House is preparing an effort to undermine Rosenstein's credibility, instructing allies to highlight potential areas of conflict that would preclude the Deputy Attorney General from overseeing the investigation.
--- The meeting comes as Trump's outside allies have increased calls for Rosenstein and Mueller to be fired. CBS News' Jacqueline Alemany: 'A source tells me that Trump called yesterday and asked source to go on TV to call for Trump to fire Mueller.'"
So understand, everyone, Americans. This President is trying to undermine an investigation into his own possible wrongdoings, illegalities, by having his own people go on television news programs to call for he, himself, to fire the man overseeing the investigation of him.
He's trying to flim-flam you, America.
And that's just one of the ways in which he's dangerous, presently.
Oh, and according to that same source, this President also has zero, zilch, nothing whatever on his official business/work schedule/calendar today other than an 11:45 am intelligence briefing.
I'm busier than that and I'm not leading the entire nation.
As if that's not bad enough, by itself, for the foreseeable future, as former FBI Director James Comey tours on his new book, expect this President to become increasingly unhinged.
I would love, love to get good news out of this administration.