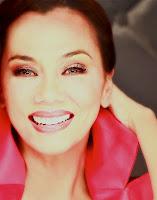 Now on its 12th year in the Philippines, V-Day Manila 2012--a benefit performance of the award-winning play, "The Vagina Monologues," by Tony Award-winning playwright Eve Ensler--will go onstage at the Music Museum on March 31.
Produced by The New Voice Company, the show is raising funds for Lila Pilipina, ILA the Philippine comfort women organization.
The special one-night performance features stage, screen and recording stars--as well as acclaimed journalists and activists--all formidable women in their respective fields.
Leading the list of empowered women are screen legend and film star Boots Anson-Roa and international singing star Kuh Ledesma. Joining them is acclaimed stage, screen and TV actress and theater director Monique Wilson, who has been performing and producing the play and organizing V-Day events in the Philippines and around Asia for the last 12 years, and who was a special guest at V-Day's 10th year anniversary show in New Orleans with other international stars.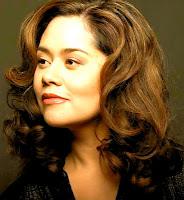 Also in the cast are leading ladies of the Philippine stage--Joy Virata, Pinky Amador, Tami Monsod, Juno Henares, Sheila Francisco, Roselyn Perez, Madeleine Nicolas, Gina Wilson and Mae Paner, as well as acclaimed singers--Cynthia Alexander, Leah Navarro and multi-awarded actress/singer Aiza Seguerra.
The show also stars film and TV actress and host Giselle Tongi, along with a younger generation of rising theater actresses--Angelina Kanapi, Christine Carlos, Ampy Sietereales, Christine Escudero and Angela Padilla as well as NVC resident actresses Denise Bontogon, April Celmar, Rona Lou San Pedro and Nikki Ventosa.
Other special guests include multi-awarded actress/writer Bibeth Orteza, celebrated news anchor Ces Drilon, well-known journalist Dolly Anne Carvajal, respected women's rights activists Anna Leah Sarabia, Edna Aquino, Rep. Emmi de Jesus and Rep. Liza Maza, leading OB-gynecologist Dra. Marlyn Ruaro and Gabriela's cultural group--Sining Lila.
Poignant and hilarious, "The Vagina Monologues," based on interviews with over 200 women about their memories and experiences of sexuality, is a celebration of female sexuality in all its complexity and mystery. The play inspired a global activist movement, V-Day, to stop violence against women, using creative events to increase awareness, raise money and revitalize the spirit of existing anti-violence organizations.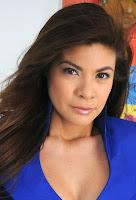 In 2011, more than 6,000 V-Day events took place around the world. To date, the movement has raised over $80 million and reached over 300 million people. V-Day was first launched in Manila in 2001 and has been reaching communities all around the country since then. The play and V-Day have received sustained critical acclaim in the country and around Asia and the support of the biggest female stars and women leaders in the Philippines.
The show is directed by New Voice Company Artistic Director Monique Wilson and Associate Artistic Director Rito Asilo, with Rossana Abueva as Executive Producer. Light Design is by Mel Roxas and Stage and Production Management by Tcel Maramag, Lisa Santos and Bambi Gamban.
For tickets, call 8966695 or 8990630, or e-mail [email protected] Tickets are available at NVC, Ticketworld (8919999) and the Music Museum (7210635). Visit www.newvoicecompany.com for more information about VDAY. To join the movement, visit www.vday.org.