Okay, end of week one of the Trump Presidency, weekend number two and what do we have yet again?
This was last weekend.
There were, as I pointed out earlier, an unprecedented number of protests not just all across the nation, which I don't believe ever occurred before, but all across the world, as well, and on all 7 continents. 
So here we are, one week later and he's done it again. First, across the nation.
Then, again, once again, across the world.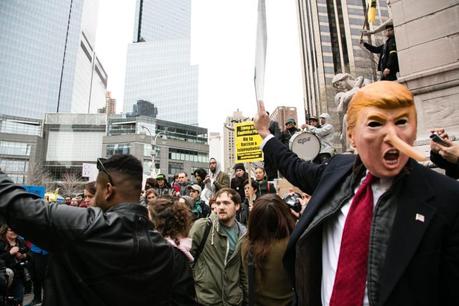 It's important we both know and keep in mind that all of these protests are, in fact, not just unprecedented for even a US President but especially a just-inaugurated President. Two weekends in a row of protests in the home nation and across the globe and we're only 9 days in to the administration.
Lots of us across the nation predicted a Trump Presidency would be turbulent. None of us, I think it's safe to say, thought it would be this much. It seems clear it's going to be a far wilder ride with this man, this Mr. Donald J. Trump than we would have ever imagined.
Links:
In Boston, a Late-Night Victory Against Trump's Immigration Ban
Confusion, detentions plunge airports into chaos despite federal judge's order
Trump World's Alternative Reality