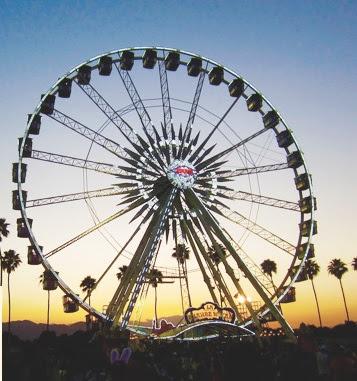 Everything is ready for the Coachella Valley Music and Arts Festival and you? Our fashion radar found the most coveted boho-chic items for every Coachella go-er, to create the ultimate festival look, from how-to.get hairstyles, to where-to-buy makeup, fashionable distressed denim, fringe jackets, must-have shoes and more,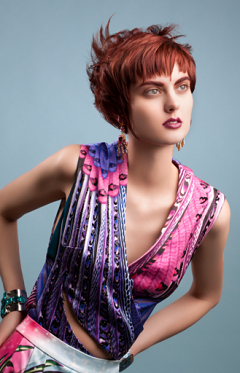 To match your festival style, the Intercoiffure hairstylists propose from the trend collection "Happiness" 2016, a copper red in an asymmetrical short cut styled with a tousled texture, creating a modern and dynamic effect to enhance focus on the eyes.
(Courtesy Intercoiffure - Press Office)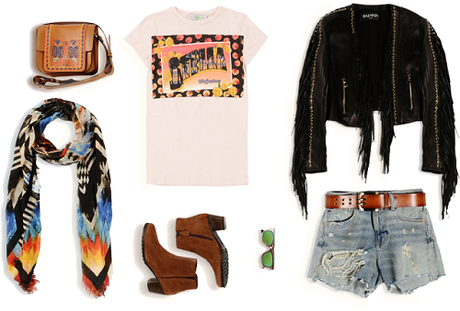 The magnificent Californian desert serves as inspiration for the authentic Coachella outfit from head to toe, starting with denim shorts of worn and faded effect paired with an iconic T-shirt, a colorful scarf, the messenger bag, ankle boots and sunglasses.
(Courtesy Yoox - Press Office)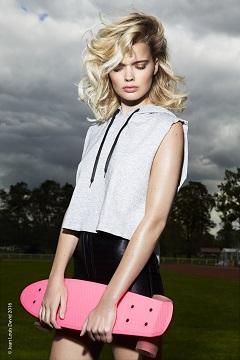 The Spring-Summer 2016 hairstyle collection from Jean Louis David, proposes an 80s inspired look highlighting a blond softly styled at the ends to add vibe to the look.
(Courtesy Jean Louis David - Press Office)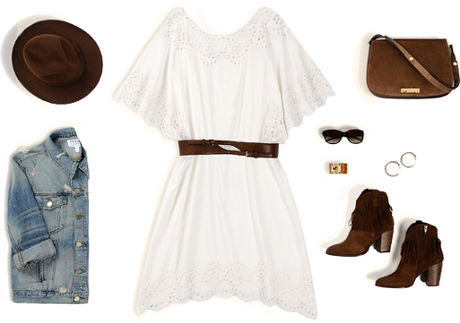 The creatives at Yoox propose a sophisticated bohemian outfit, with a little white dress matched a denim jacket, accessorized with a felt hat, ankle boots, cross-body bag, sunglasses and jewelry for a contemporary hippy vibe
(Courtesy Yoox - Press Office)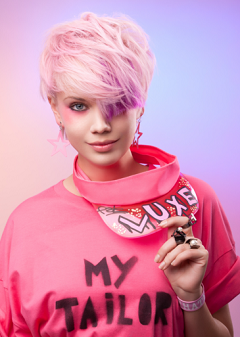 Coming from the Intercoiffure trend collection "Happiness" 2016. a young and bold short haircut with hippie gleaming pink shades, a must for the Coachella festival.
(Courtesy Intercoiffure - Press Office)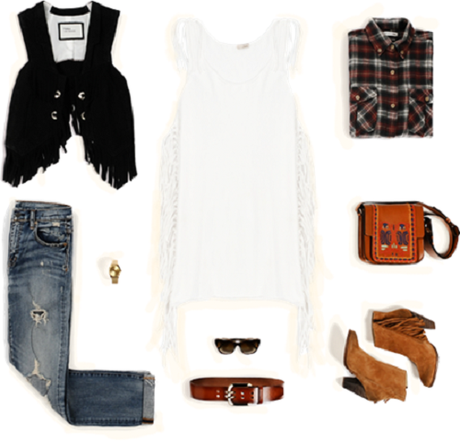 Dancing all night long? great, Yoox has the perfect festival outfit for you, like this sleeveless dress over distressed jeans and fringe vest, among the accessories across body bag, leather belt, fringe suede boots and sunglasses.
Get the look:
(Courtesy Yoox - Press Office)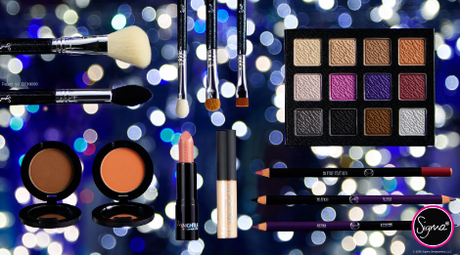 The ultimate festival party makeup is proposed by the beauty blogger Camila Coelho who created the Spring Summer 2016 Nightlife Collection for Sigma Beauty, with rich hues perfect to suit your style, from neutral, bold electric and smoky you can mix the colors according to your mood.
(Courtesy Sigma Beauty - Press Office)