The Readers of Broken Wheel Recommend

by Katarina Bivald
Published by Sourcebooks Landmark on January 19th 2016
Genres: Fiction
Pages: 400
Source: complimentary review copy
Goodreads


People were strange like that. They could be completely uninterested in you, but the moment you picked up a book, you were the one being rude.

Feel good books were ones you could put down with a smile your face, books that made you think the world was a little crazier, stranger, and more beautiful when you looked up from them.
It all starts with Sara arriving in Broken Wheel, Iowa from Sweden. She's there to visit pen pal Amy Harris who unbeknownst to Sara, has just passed away.
And now I've now read this books 3+ times since downloading, and each time it gets better and better.
Why?
Because there are so many under-lying stories that address true-to-real-life problems. The brilliance is in HOW the problems are approached. The wry humor, understanding and acceptance of all is woven into each storyline and character in such a way that even the most hard-hearted can appreciate.  There's stories of race, religion, sexuality, immigration, relationships and age, loveless marriages and divorce – if you can think of it then this book probably touched on it.
While several of the characters are based off of stereotypes, the characters themselves are fully fleshed out and wonderful in their own right. There's Caroline, the town's moral compass and Christian Upholder; Andy, local boy who left to find himself and returned with gorgeous Carl and together they opened the local bar; 'Poor George' who has had every knock life could dole out and I tend to think he stole the show, next to. . . . .Grace aka/Madeleine – Every town has one – the requisite strong female who proudly brings her shotgun to a wedding 'to celebrate!' Oh the characters were so much fun and quirky and real. I felt like I was sitting at the local diner.  Or plopped right down into the middle of an old favorite show Men In Trees. Or maybe "the book equivalent of a Meg Ryan film."  Or even better, the book and movie-version of Fried Green Tomatoes at the Whistle-Stop Cafe!
I've also seen people so completely caught up in their problems that those problems practically creep in beneath their skin and eat them up from within, until it seems as though their reaction to the problem is worse than the problem itself ever was. Those people grow cruel and bitter too, so it's difficult to remember to feel sorry for them.

How fun is it to read a fantastic book if you can't tell others about it, talk about it, and quote from it constantly?

There's always a person for every book. And a book for every person.
Overall, there's no way I could fully express how much I think you should read this one. It's got a little bit for everyone.
In trying to capture all of the authors and books mentioned in the book, I highlighted more sections than not!  There's a passage on Dewey the famous Small-Town Library Cat Who Touched the World; the back story of how Penguin Books began in 1935 by founder Allen Lane; and oh so many quotes and references to books, all kinds of books!  One thing is clear – Katarina Bivald is a fan of the Brontë Sisters and Jane Austen! That's got to count for something, right!


Anyone can nominate their favorite bookstore at Readers Recommend Favorite Bookstore Sweepstakes. Sourcebooks will award the winning bookstore with a $3,000 prize; two additional bookstores will each receive a $637 prize (the population of Bivald's fictional Broken Wheel, Iowa). In addition to bookstores receiving prizes, weekly giveaways for those who nominate will be held throughout the campaign. Voting began January 4, and runs until February 19, when the winning bookstores will be announced.
I'll leave you with a couple of questions asked between the pen-pals Amy and Sara:
Do you think writing books makes you happier or unhappier?
Do you throw books away?
Do you think our dreams are subject to inflation? and does having dreams make us more or less happy?
on Jane Austen's last unfinished novel, Sandition "Do you think Jane had stopped dreaming by that point?"
Stay warm friends!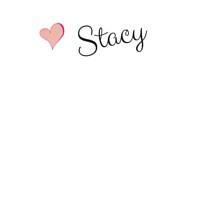 Subscribe for Updates