Antonio is a 35-year-old man and lives in Madrid with his two children. Alicia is from Argentina and has been living with her husband and two sons in Valencia for four years. Elena, on the other hand is training in Barcelona to be a child carer. Juan Antonio is retired, is 76 years old and has three sons and three grandchildren. These are four different stories with one common point: since the economic crisis began, their lives have been spun around 180 degrees.
The shrinking of the Spanish economy has badly hurt Antonio's business, Alicia and her family are about to end up on the street, it has forced Elena to go back and live with her mother and Juan Antonio's state pension has become imperative for one of his children who is now unemployed and with a mortgage around his neck.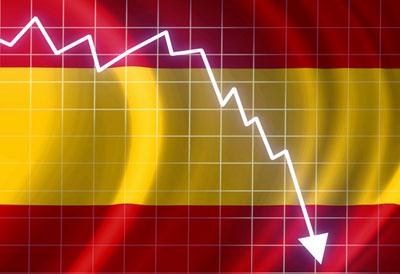 These difficulties along with many others have become a sad reality for many Spanish families and threaten to overwhelm many more homes and families if the situation is reversed.
Ever since the crisis began to hit the Spanish society seriously in early 2008, the number of unemployed has increased from 2 million to 5,639,500 with nearly 1.5 million families not receiving any type of income whatsoever.
To make matters worse, four out of ten pensioners help a family member (in 2010 it was 15%) and the number of evictions has skyrocketed: 77,854 eviction orders were signed off in 2011 which is three times more than in 2007.
On the edge of poverty
The plight raises fears of a serious rise in poverty in Spain. According to a study carried out by Caritas, 22% of households live below the poverty line (with less than 627 euros per person per month) and one in five is at risk. These figures thus put 11.5 million Spanish citizens on the verge of social exclusion.